A new report from Rover outlines the true cost of cat (and dog) ownership. But, while we may be spending more than ever on our furriest family members, they continue to provide the ultimate return on investment — LOVE.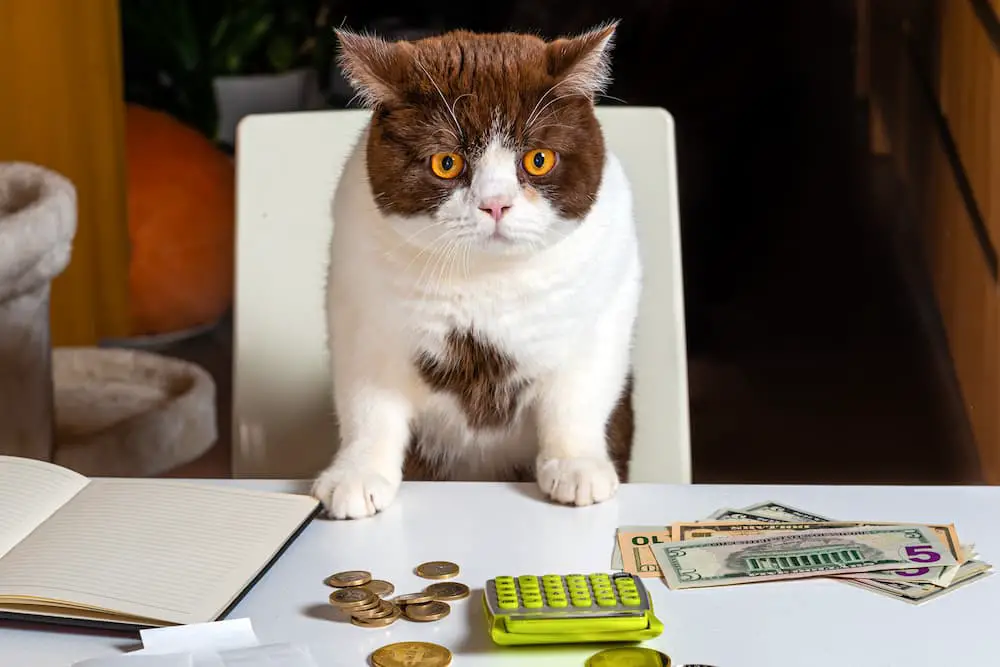 Rover® (Nasdaq: ROVR), the world's largest online marketplace for loving pet care, released its fourth iteration of the True Cost of Pet Parenthood report for dogs and cats. Backed by data and insights from real dog and cat parents, the report aims to help inform new and existing pet parents about the financial impact of pet parenthood–enabling them to plan accordingly whether welcoming home a new dog or cat or caring for pets already at home. 
According to the data, the total annual cost of cat essentials ranges between $325 to $1,600, including food, supplies, medical expenses, and other ongoing costs associated with pet parenthood. When it comes to budgeting for pet parenthood, nearly three-quarters (72%) of pet parents expected to spend up to $1,000 on upfront costs of bringing home a new pet (e.g. vaccinations, adoption fees, and essential supplies). Nearly a third (29%), however, reported the actual total cost was higher than expected.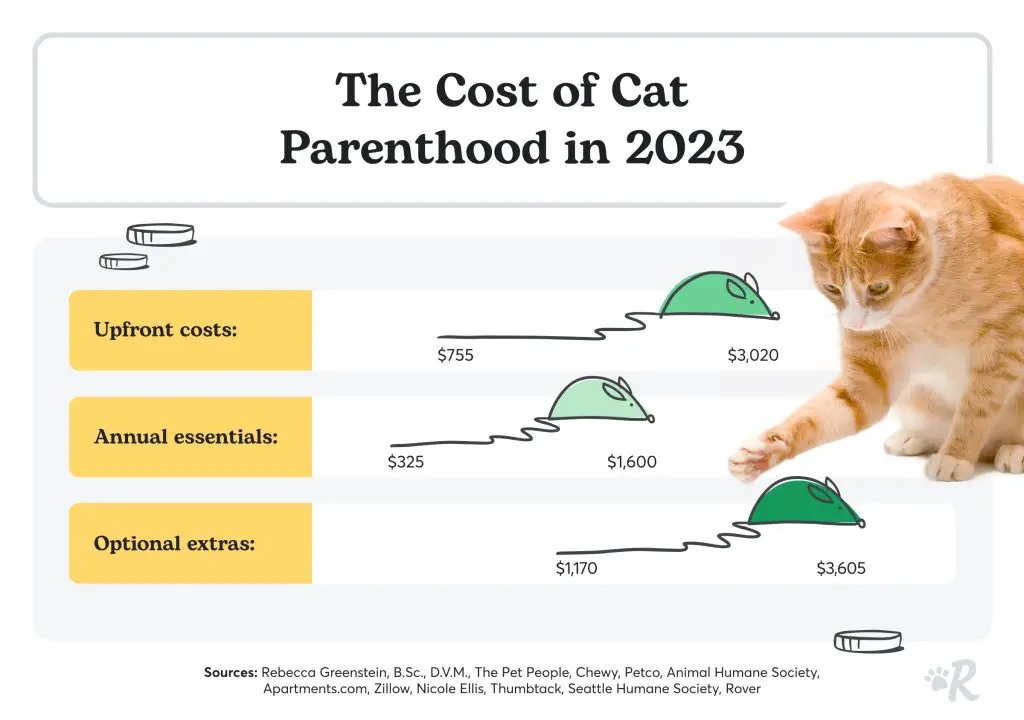 "We know that pet parents are spending more on their pets, with many costs rising due to inflation – particularly for items like pet food, veterinary care, treats and toys," said Kate Jaffe, Trend Expert at Rover. "When it comes to prioritizing spending, however, pet parents have told us their dogs and cats are still a top priority, and they're opting to give up their own creature comforts to ensure their pets enjoy the same quality of life." 
The True Cost of Pet Parenthood report includes unique data from 1,500 pet parents across the U.S. who have experienced the realities of pet parenthood with either a new or existing canine or feline family member. Key findings from the report include:
Pet parenthood is priceless: 37% of pet parents agree there is no amount of money they would accept if it meant they could never have a pet again, another one in four (25%) say it would take $1 million or more for them to give up pets forever.
The ultimate return on investment: 82% of pet parents say their pet brings them the most happiness out of everything they spend money on.
Would you rather? 42% of pet parents would rather go without their morning latte, forever, than give up their pet. 
Food for thought: A majority of pet parents (81%) report being most impacted by rising prices of pet food, and 41% have cut back on their grocery bill to provide for their dogs.
Social media influences pet purchases: Facebook (58%) is the most influential platform when it comes to spontaneous pet purchases –TikTok (52%) trails closely behind, followed by Instagram (43%), Pinterest (23%), and Be Real (8%). When broken out by generation, Facebook remains the most influential for Baby Boomers (65%), Gen X (59%), and Millennials (63%), while TikTok (77%) is the leading platform for driving pet purchases from Gen Z pet parents. 
Dogs and cats are our bosses: Nearly half (44%) of pet parents would consider a lower paying job if it were pet friendly. 
Pets like to vacation too: The majority (61%) of pet parents choose pet-friendly vacations in order to cut down on pet care costs.
Around 42% of parents have noticed an increase in pet-related spending and claim to have observed more significant changes in costs to food and treats, toys and vet care. Rover's True Cost of Pet Parenthood report aims to help pet parents understand the financial responsibilities associated with getting a pet, to help them confidently provide safe and loving care. 
For the full report on the True Cost of Pet Parenthood in 2023 and expert insights from Rover's Pet People Panel, please visit here for dogs and here for cats. The True Cost of Pet Parenthood in 2023 report was developed by Rover in March 2023. Results are based on a Rover.com survey of 1,500 U.S. based pet parents.
About Rover
Founded in 2011 and based in Seattle, Rover (NASDAQ: ROVR) is the world's largest online marketplace for loving pet care. Rover connects pet parents with loving pet care providers who offer overnight services, including boarding and in-home pet sitting, as well as daytime services, including doggy daycare, dog walking, and drop-in visits. Millions of pet parents have booked a service on Rover across North America and Europe.
The Catington Post is reader-supported. That means, if you make a purchase through links on our site, we may earn an affiliate commission. All images and names which are not the property of The Catington Post are the property of their respective owners.