It's true – happy cats live healthier lives! As cat parents, we feed the best food, show unconditional love, and provide the necessary veterinary care. But, part of being owned by a cat means we're always looking for ways to improve the lives of our feline friends. Try these 25 ways you to make your cat purr with happiness!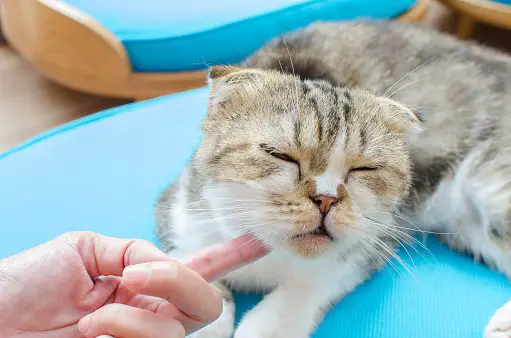 1. Chin scratches.
2. Unleash the beast and surprise him with a new super-cute catnip toy!
3. Toss her a wad of freshly crumpled paper to bat around.
4. How about a game of hide and seek?
5. Make your own healthy cat treats at home! Try one of these tried-and-true recipes for homemade cat treats.
6. Take a cat-nap together.
7. Brush her.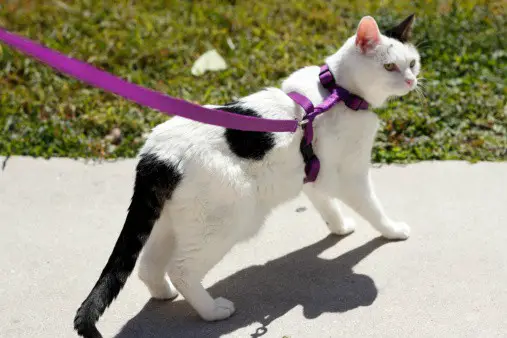 8. Who says dogs should have all the fun? Take her for a walk and let her experience the great outdoors…safely!
9. CAT TV! Install a window-mounted bird feeder outside her favorite window for hours of entertainment.
10. Speaking of Cat TV, play your kitty this movie, created just for cats!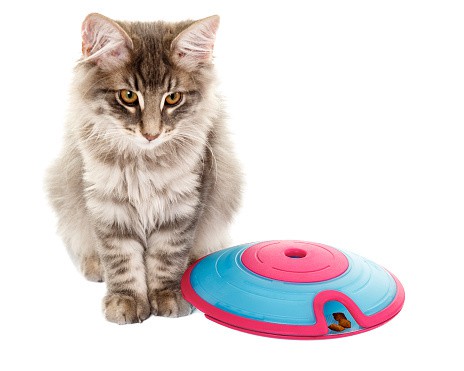 11. Excite his prey drive! Swap the food dish for an interactive feeder or treat puzzle.
12. Open a fresh jug of milk and toss the ring to your cat.
13. Want to send her catnip buzz into overdrive? Try Silvervine instead. The effects are similar to catnip, but a lot more intense and last three times longer!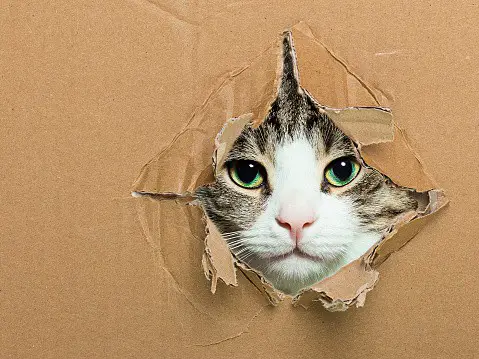 14. Two words: Cardboard Box.
15. Hide tasty treats around the house and let your kitty find them.
16. Play a game of laser tag! Let your cat chase the laser toy around, but remember to end your game by landing the red dot on a treat so your cat will feel like she "caught" it.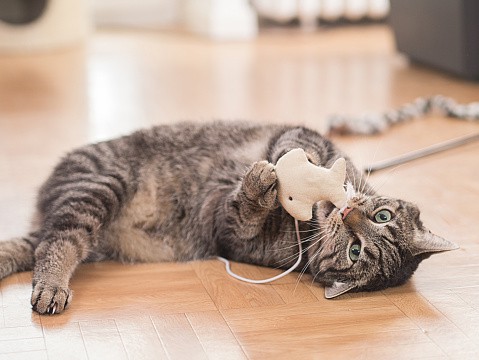 17. Go fish! Lure your cat into bliss with her favorite wand toy.
18. Let him sit on your warm laundry fresh out of the dryer.
19. Make your bed. Cats LOVE to help!
20. Make it a movie night! Cuddle up with your kitty while watching one of these movies starring cats!
21. Make yourself a tuna sandwich and let your kitty lick the spoon.
22. If your cat likes other cats, consider adopting a kitty friend for her!
23. Play some calming music, developed especially for cats.
24. Put your cat's brilliant brain to work with a puzzle toy.
25. Enrich her environment! Catify your house with some wall shelves or a catio.
What do you do to make your cat happy? What would you add to our list? Tell us!
Did you love this list? Then share it with your friends… pin it!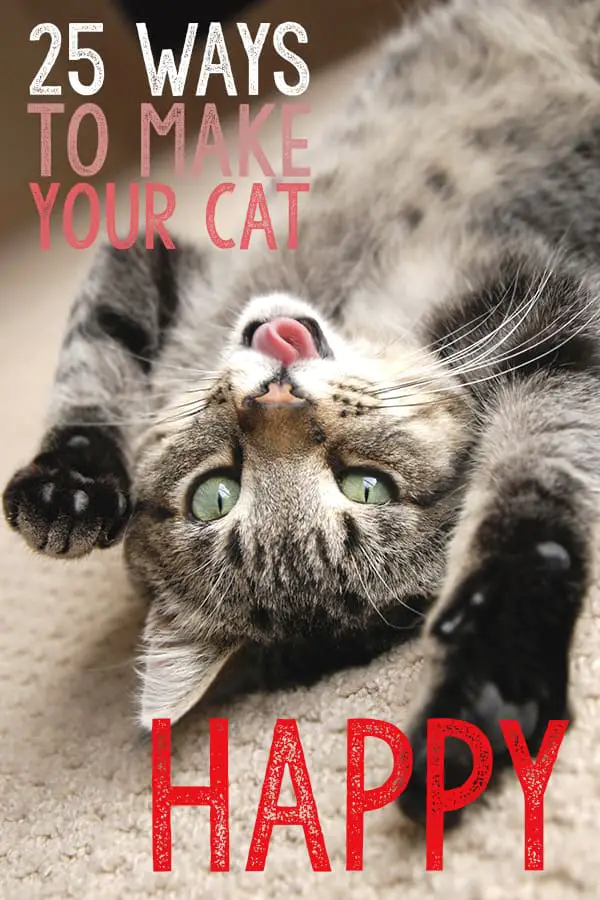 The Catington Post is reader-supported. That means, if you make a purchase through links on our site, we may earn an affiliate commission. All images and names which are not the property of The Catington Post are the property of their respective owners.