Have you ever dressed your cat in an adorable sweater, a stylish jacket, or even a silly Halloween costume? A great many pet parents have tried to play dress-up with their four-legged friends. Sure, most cats don't need to wear clothes. There are exceptions, of course – the hairless breeds regularly wear them to stay warm in winter, or a cat that's recently had surgery may need to wear clothing to protect an incision site – that said, cats in costumes are naturally silly, and if you've got a cat that's willing to dress up, why not have a little bit of fun?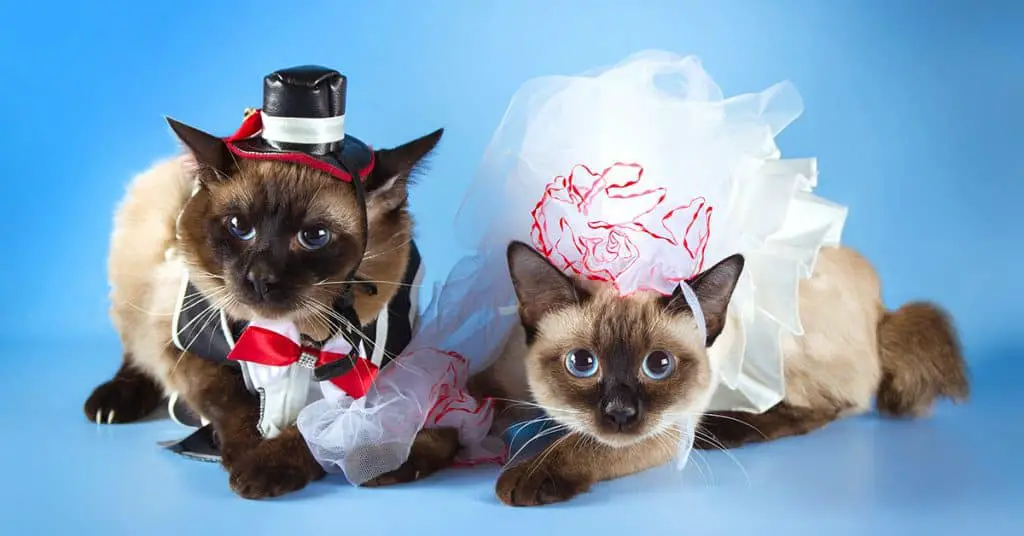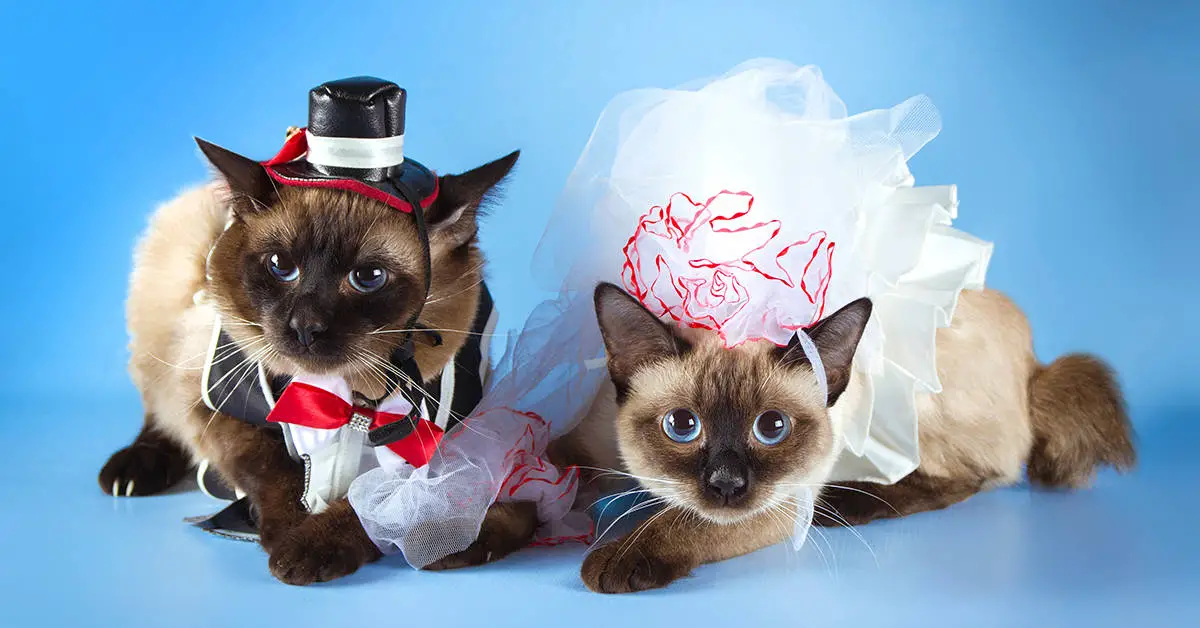 When you're deciding on a costume for your furriest friend, you may find that browsing by theme will be a big help in narrowing down your search. Here are 5 themed cat costume ideas for your favorite feline:
Cosplay Cat Costumes
Cosplay is the practice of dressing up as a character from a movie, book, or video game. If this sounds like something you and your cat would enjoy, check out these unique costumes from a variety of different genres. Perhaps your cat would enjoy dressing as a favorite character from Japanese manga and anime, or wearing a special bowtie that represents your favorite movie?
Is your cat named after a character in a book and you'd like him or her to dress the part? This is where you'll find the costume you're looking for!
Disney Costumes for Cats
Disney has a vast array of pet costumes so you can dress your cat as every character from Minnie Mouse to the Mad Hatter. Best of all, there are also Disney costumes for humans so you can share the fun with a matching outfit. Imagine dressing as Alice in Wonderland with your own Cheshire cat as a companion! When your cat decides he's had enough, it's easy to redress a stuffed animal for a night out on the town.
If you're not sure your cat will tolerate an entire costume, consider a hat like a top hat from the Mad Hatter.
May the Force Be With… Your Cat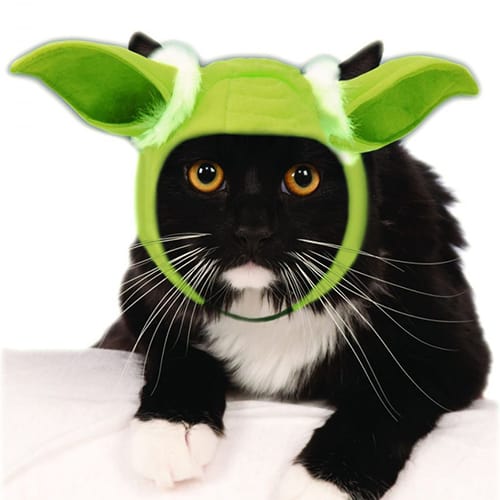 The Star Wars category for cat costumes is every bit as interesting as the force itself. There are dozens of specially designed costumes for your little fur-kid. From Princess Leia headpieces to Yoda ears; elegant Jedi robes to bikini cat costumes reminiscent of Princess Leia as a slave in Return of the Jedi, we know you'll discover some fun costumes that will fit your cat.
Superheroes
Does your cat remind you of your favorite superhero (or villain) from a comic book? Choose from a wide variety of cat superhero costumes right out of the comics. Batman, Superman, the Lone Ranger, and even the Green Lantern, as well as many more, are available. Keep in mind, a cat costume with small parts should only be on your cat long enough to take a photo. After that, remove the costume and keep the memory!
Professional Felines
If your cat had a "human job," what would it be? Would he be an accountant and need a shirt and tie? Would she be a doctor and need a cat-sized pair of scrubs? For the laid-back cat, these costumes can be fun and entertaining. How silly would it be to dress your kitty up as a strict police officer while you wear a matching prisoner costume? After all, we all know the cats are really in charge.
Whatever your reason for playing dress-up with your cat, it's important to proceed with caution and always use positive reinforcement so you don't upset your cat. Remember that not all cats will enjoy wearing clothes or costumes and you should never force an unwilling cat to do so. Also, never leave a cat unattended if he or she is wearing a costume. And, if it's clear your kitty is uncomfortable, take the clothes off. While a cat in a costume is cute, it's simply not worth stressing them out.
Save this article for later… Pin it!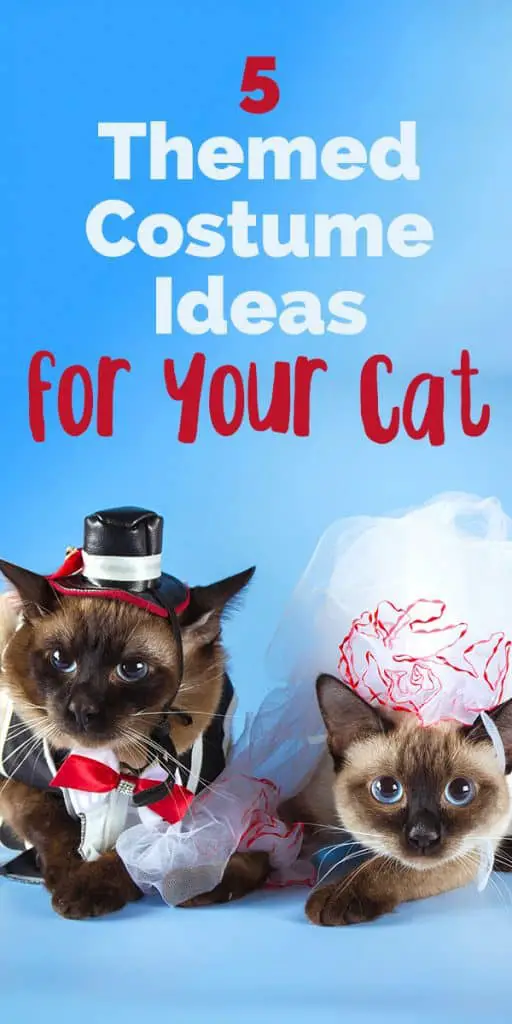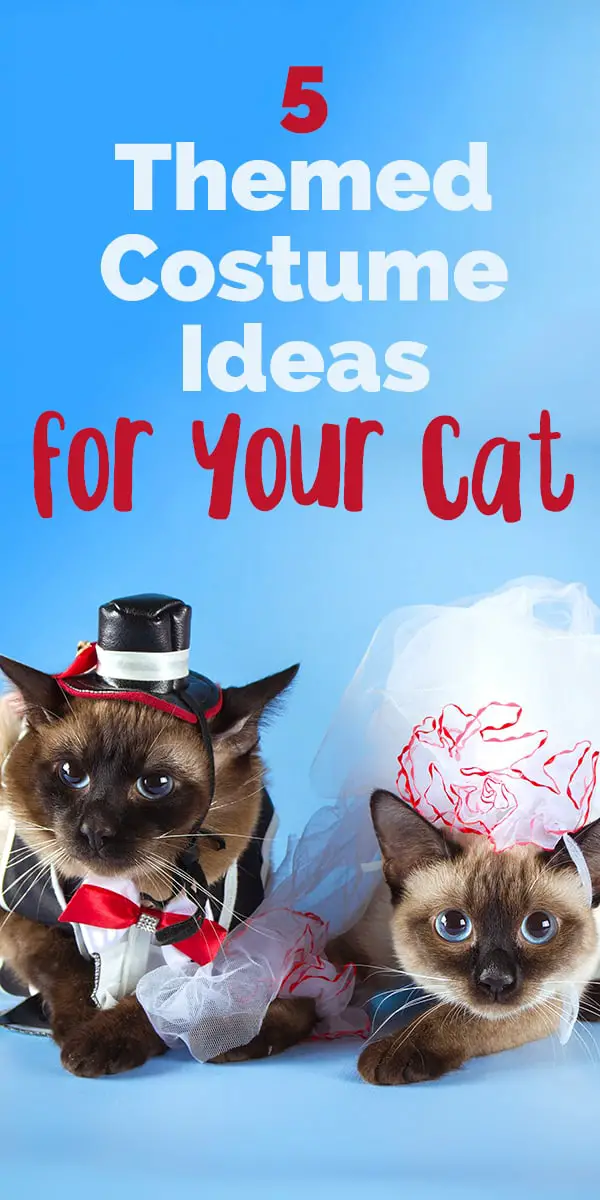 The Catington Post is reader-supported. That means, if you make a purchase through links on our site, we may earn an affiliate commission. All images and names which are not the property of The Catington Post are the property of their respective owners.