85-year-old great-grandmother, Ruby Stein, was driving home after visiting family, when she accidentally took a wrong turn in the mountains of Colorado and ended up at the end of a dead-end road where her car got stuck in the mud with no cell service and only her cat, Nikki, to keep her company.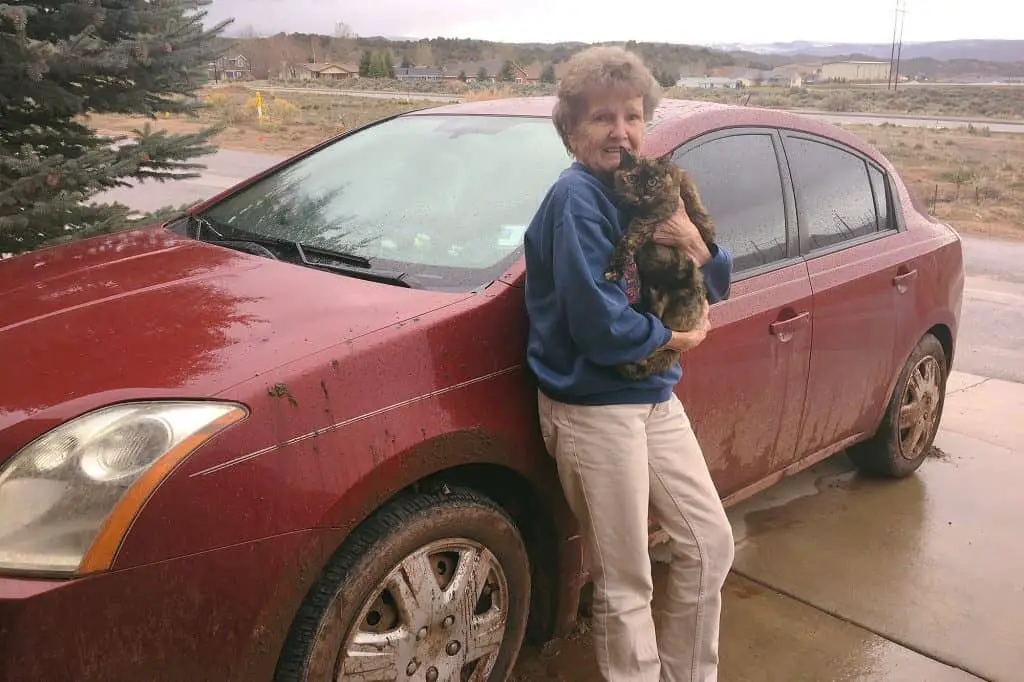 Ruby honked her horn and flashed her headlights to get someone's attention, but no one was around. Her car battery eventually went dead. That's when the self-proclaimed "old farm girl" went to work. She used safety pins and clothes that were in her back seat to put together a blanket to insulate the car windows. Over the next 5 days, she ate only a few bites of a Rice Krispy treat and a sweet roll she had in the car, and melted snow on her dashboard using an empty can of Nikki's cat food. Cuddling Nikki helped keep her warm.
Fortunately, on day 5, a couple, Dan Higbee and Katie Preston, decided to take an impromptu hike and came across Stein's car.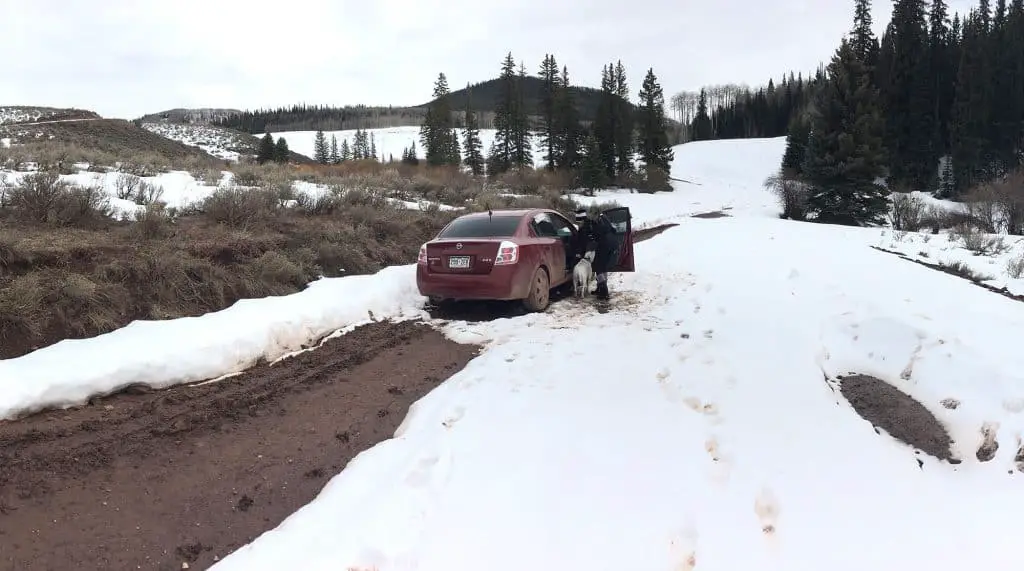 "She had more food out for the cat than she did for herself," Ms Preston said.
"A full bowl of cat food was just sitting there.  We gave her food. We got her water. We got her cat, the keys and her purse."
The pair rescued Mrs Stein, who talked "non-stop" on the drive back to safety.  The couple drove her straight to her granddaughter's house, where she was reunited with her frantic family, who had put out this lost poster when they realized she was missing: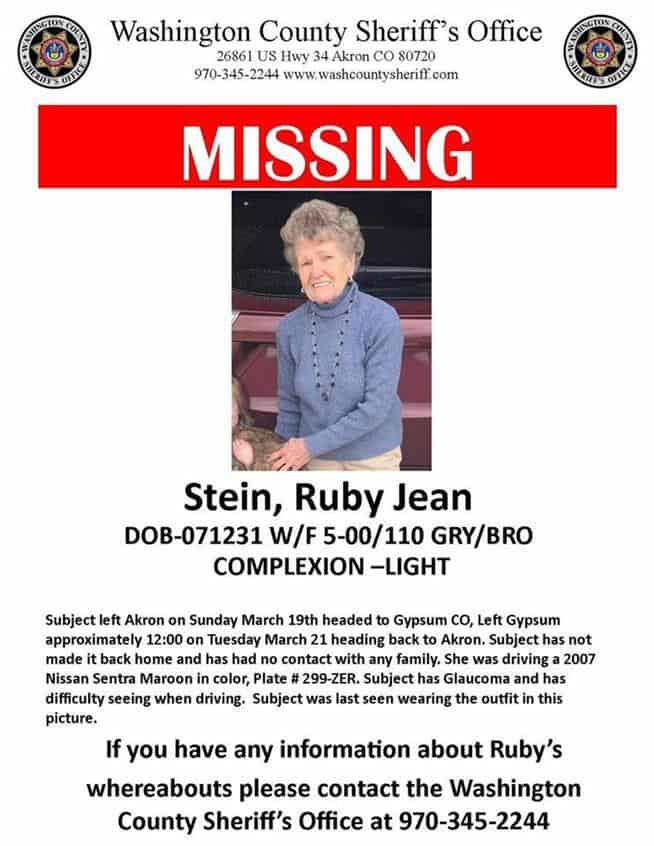 Ruby credits her survival to "growing up tough" on a farm in Kansas.