Did you know a cat that is microchipped is more than 20 times more likely to be returned to its owner than a cat that isn't chipped?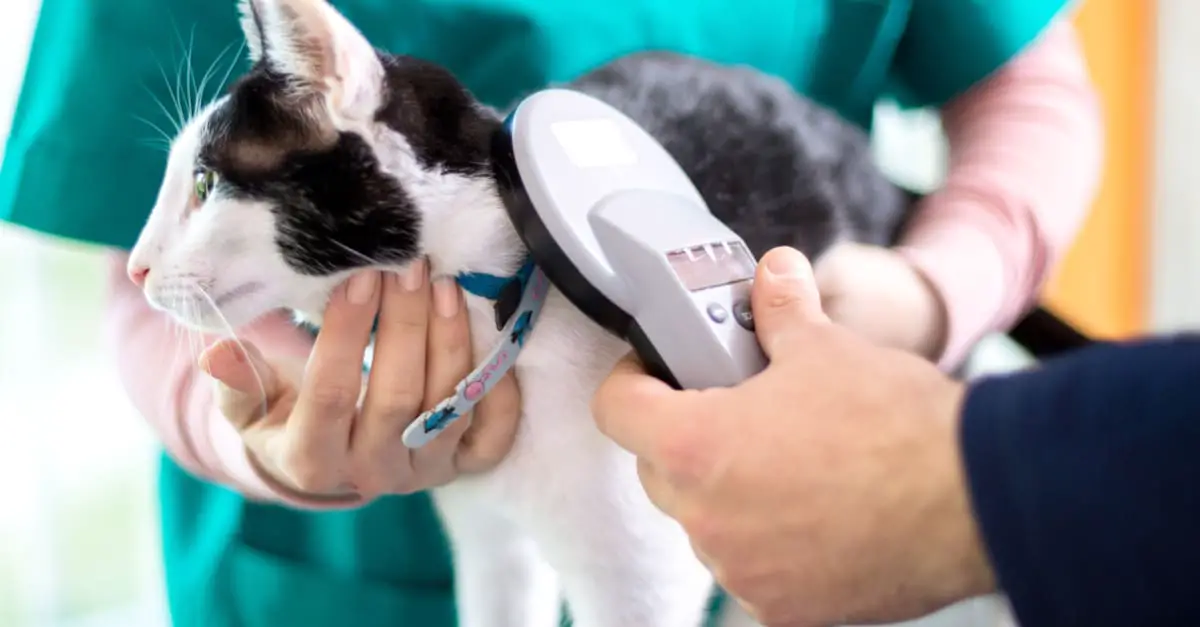 In a study published by the Journal of the AVMA, research revealed that only one in 50 cats in animal shelters was returned to their owners, but when microchipped nearly two out of five cats were reunited with their families. Microchips have been proven time and time again to increase the chances that pets will be reunited with their families if they are lost or stolen, but – a microchip only works if its registration information is kept up to date! To remind pet owners to have their pets microchipped and to keep the registration information up-to-date, AVMA and the American Animal Hospital Association (AAHA) joined together to create "Check the Chip Day."
To "celebrate" Check the Chip Day:
Make an appointment with your veterinarian for microchipping if your pet isn't already microchipped (then make sure that your pet's chip is immediately registered).
Check your already-microchipped pet's registration information in the microchip manufacturer's database, and make sure it's up-to-date. You can contact your veterinarian for registration information or go to www.petmicrochiplookup.org and access the Universal Pet Microchip Lookup Tool provided by the American Animal Hospital Association (AAHA). The tool allows you to enter a microchip code and directs you to participating microchip registries associated with that microchip's number and manufacturer.
Feel confident in knowing your pet will have a greater chance of being returned to you in the unfortunate event he or she is lost!
Not sure about microchipping? Check out this handy infographic from the AVMA and HomeAgain: