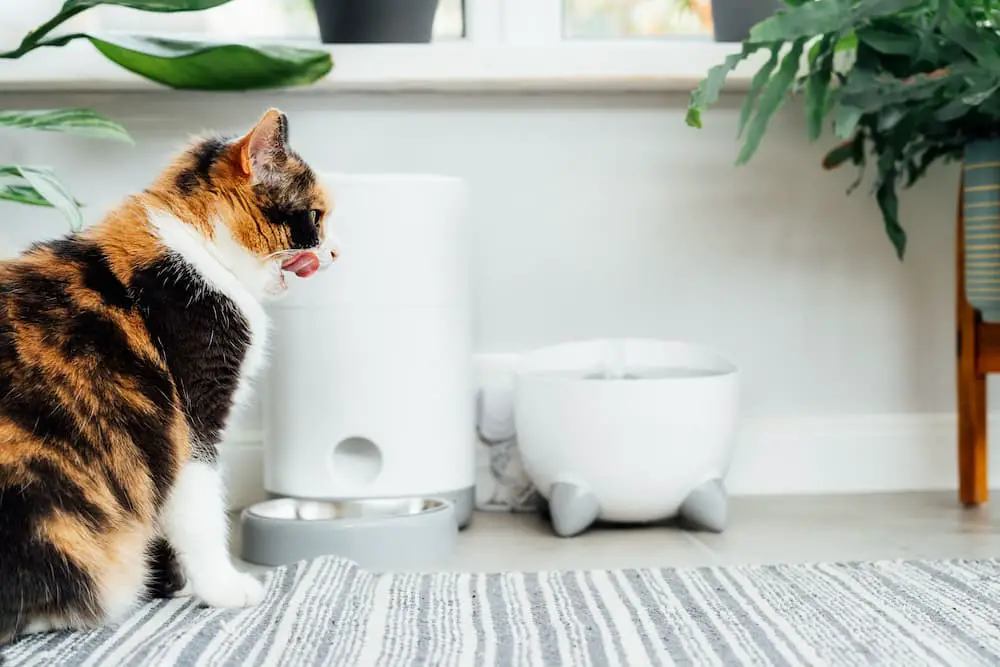 Are you looking for the best cat water fountain of 2023? With so many options on the market, it can be hard to know which one is right for your furry friend. We've done the research and compiled a list of the top 5 cat water fountains available on Amazon.com for under $40 based on their reviews and features.
Below, we'll compare each of these fountains and provide an overview of their features so that you can make an informed decision about which one is best for your pet. Read on to find out more!
Comparison Table
| Product | Price | Reviews | Features |
| --- | --- | --- | --- |
| PetSafe Drinkwell 360 | $39.99 | 4.3/5 stars | 128 oz water capacity, replaceable carbon filter, designed for multiple pets, customizable flow, BPA-free, dishwasher safe |
| Catit Senses 2.0 Flower Fountain | $27.99 | 4.4/5 stars | 3L water capacity, 3-in-1 filtration system, adjustable water flow rate, flower design |
| Catit Pixi Drinking Fountain | $39.99 | 4.4/5 stars | 2.5L water capacity, adjustable flow, triple filter, LED low-level indicator, ultra-quiet |
| Petlibro Cat Water Fountain | $29.99 | 4.4/5 stars | 2.1L capacity, BPA-free plastic material, low noise motor with LED light indicator, quadruple filter |
| Petkit Eversweet 2S Drinking Fountain | $34.99 | 4.2/5 stars | 2L water capacity, water level indicator & LED, quadruple filtration, ultra-quiet pump, ABS plastic construction, auto shut off when dry |
Why do cats need water fountains?
Water fountains are an important part of any cat's diet. Not only do cats drink more water than other animals, but they also prefer running water. This is because cats instinctively know that moving water is cleaner and safer to drink from than still water.
Cat drinking fountains also provide a fun, interactive way for your cat to stay hydrated. They stimulate cats' natural instincts and encourage them to drink more water, which helps keep them healthy and active.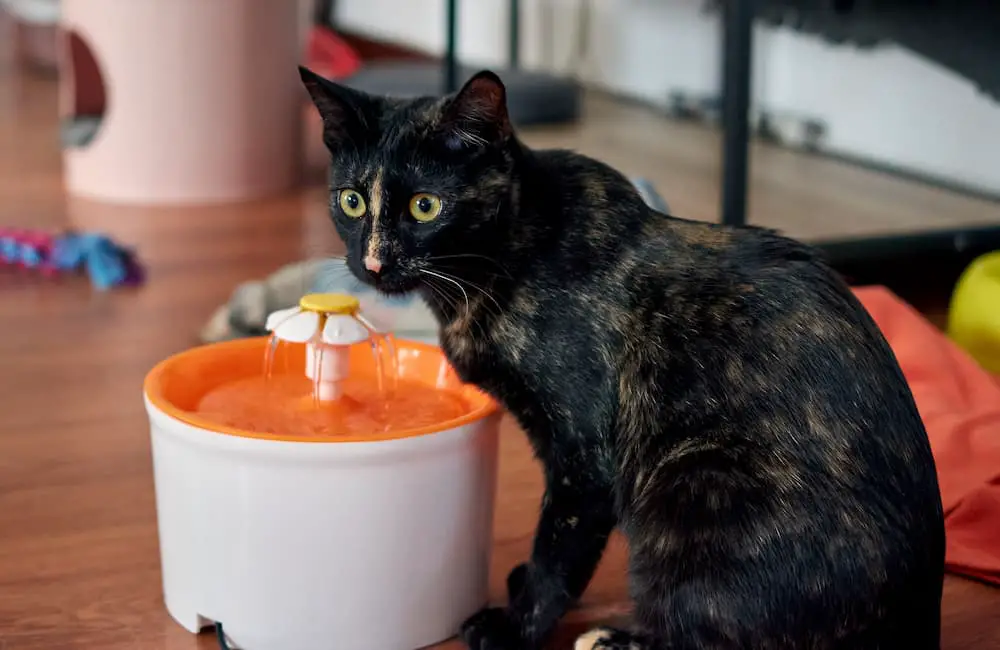 Takeaway
When it comes to finding the right cat water fountain for your furry friend, there are a few things to consider: price, reviews, features, and how it will fit into your pet's lifestyle. Our comparison table above can help you decide which one is best for your pet and make sure they stay hydrated and healthy.
What's the most important feature in a cat water fountain?
The most important feature in a cat water fountain is the ability to change filters and keep the water fresh and clean. Every fountain on our list has some form of filtration system, so make sure you read the product description to find out what filter it uses and how often you'll need to change it.
Additionally, look for a fountain that has good reviews — other cat parents have already done the legwork for you, so see what they have to say about the fountains you're considering.
When choosing which fountain to buy, simply consider your budget, your design style, and your preference for construction materials. Other helpful features include LED lights, quiet motors, and extra-large capacities for larger cats or households with multiple cats. No matter which fountain you choose, remember that these products are designed with your pet's health and hydration in mind.
We don't think you'll go wrong with any of the highly-rated fountains on this list. We currently use (and love!) the Catit Pixi fountain on the comparison table above. Happy shopping!
The Catington Post is reader-supported. That means, if you make a purchase through links on our site, we may earn an affiliate commission. All images and names which are not the property of The Catington Post are the property of their respective owners.