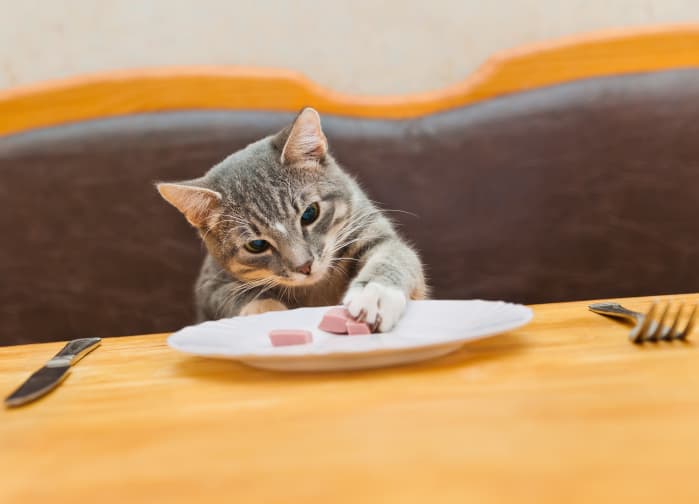 Cat lovers can forget about eating solo, and cats no longer have to look longingly at the meals their caretakers have prepared in the hope of getting a bite. Now, with the help of Cooking for Two – Your Cat & You!, felines and their friends can share a meal for breakfast, lunch, or dinner!
While there are many cookbooks for dogs, those aimed at cats are very rare. And there are no cookbooks with recipes that cater to both the owner and pet. With more than one hundred million pets in 36 million households throughout the US, Cooking for Two – Your Cat & You! is a fun and easy gift for all of the cat-inclined friends and family in your life!
In this new, two-species cookbook, Brandon Schultz has adapted dozens of unpretentious recipes for "people food" to fit both the palate of humans and the dietary limitations of cats. Interspersed with fun facts about cats and cute images, Schultz covers which foods are not safe for our furry companions, suggests resources for making day-to-day cat food, and gives tips on making food for special occasions that is appetizing for both human and cat. Each recipe has instructions and ingredient lists for both types of diners.
Sample recipes include Breakfast frittata, Thanksgiving dinner, vegetable stir-fry, spinach and quinoa salad, banana fool and more!
Try this sample recipe with your cat!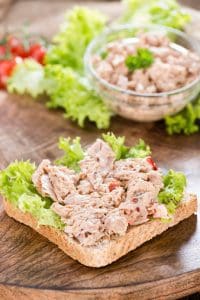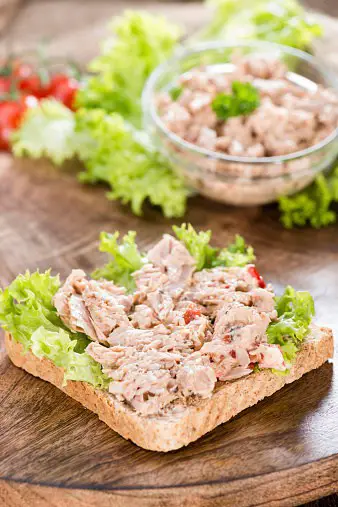 Tuna Salad
Cats famously love tuna, and it's safe for them to eat in small quantities, but don't offer it frequently. In large doses, tuna can upset a cat's digestive system.
Ingredients:
FOR BOTH
2 cans of white meat tuna in water (6 ounces each)
3 Tablespoons of Mayonnaise
2 Tablespoons of finely chopped celery
1 Tablespoon of finely chopped parsley
Bibb lettuce
FOR HUMANS
Salt and pepper
Preparation:
1. In a mixing bowl, pull apart the drained tuna with a fork.
2. Add mayonnaise, celery, and parsley, and mix to combine. If it's too runny, add more tuna. Too thick? Add a little more mayo.
FOR CATS
1. Scoop about 1/3 cup of the tuna salad into a leaf of lettuce and serve.
FOR HUMANS
1. Add salt and pepper to the remaining tuna salad and stir.
2. Cover a plate with a few leaves of lettuce and top with tuna salad. Garnish with crackers or fresh veggies.
Cooking for Two – Your Cat & You! Delicious Recipes for You and Your Favorite Feline is 160 pages, with full color photos and illustrations that makes a wonderful gift for the cat lover in your life! Available on Amazon.com.