Tuesday morning, a litter of stray kittens and their mom were literally swept away in the flash floods in Clifton, N.J. when a good Samaritan stepped in and was able to rescue five of the six kittens as they floated by her.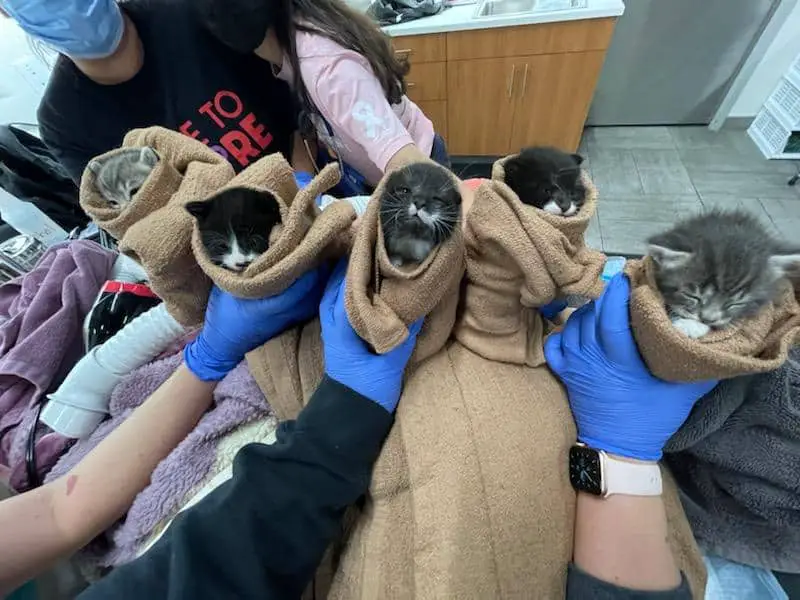 Sadly, the mom and one of the kittens did drown because of the flooding. After rescuing the five kittens, the good Samaritan drove the 20-week-old kittens, suffering from hypothermia, straight to the Veterinary Emergency Group (VEG) in Clifton, where the VEG team jumped into action.
All the kittens' temperatures were so low they were unable to get a reading so the VEG team started active heat support immediately. Once all the kittens' temperatures were back to normal, they started to eat and play like kittens again.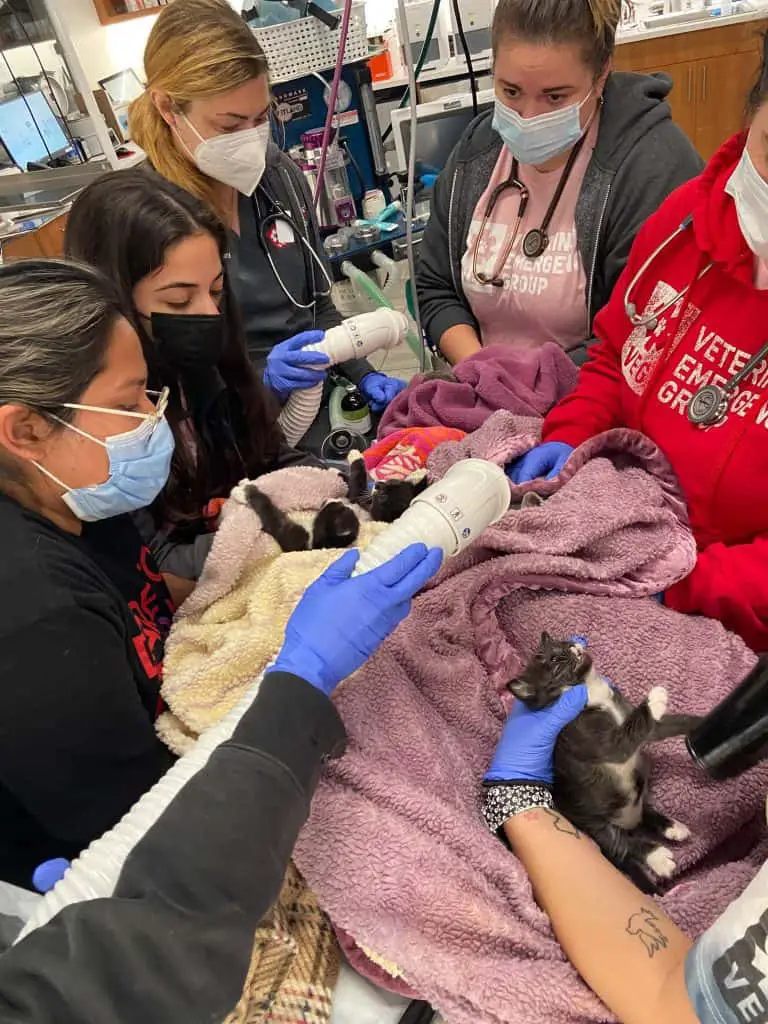 The five kittens affectionately known by the VEG team as Jalapeno, Cajun, Aioli, Lettuce, and Tomato are now resting comfortably at a cat rescue called Smitten by Kittens in Morristown, N.J. while they wait for their forever home.
All the treatments provided to the orphaned kittens while at VEG were complimentary.
About Veterinary Emergency Group
Established in 2014, Veterinary Emergency Group (VEG) is a company founded on a single mission: helping people and their pets when they need it most. VEG's rapidly growing group of hospitals has revolutionized the pet emergency experience with a customer-centered approach, rapid response times, and a highly trained emergency-focused staff.  VEG currently has 26 hospitals operating in 10 states including California, New York, DC, New Jersey, Florida, Georgia, Colorado, Texas, Massachusetts, and Illinois. To locate a VEG hospital near you or for more information, please visit veg.vet.