…and a surprise visit from a rescue pig!
Now you can share your gratitude and enjoy the ambiance of a crackling fire along with Happy the Dog and Happy the Cat. The classic Yule Log – a channel streaming a gorgeous fireplace, perfect for background ambiance- got a Hallmark makeover! A Happy Yule Log will feature your favorite holiday songs and our favorite rescue pup Happy, who brought some of his friends along too! It's PURRFECT to put on in the background as you're getting the house ready for Thanksgiving dinner.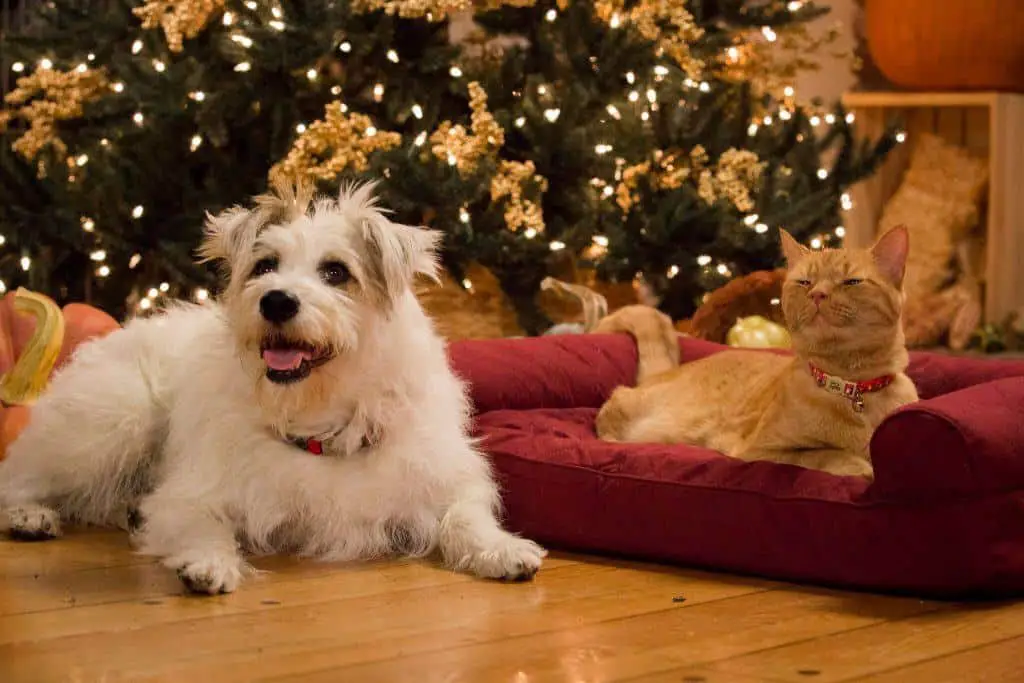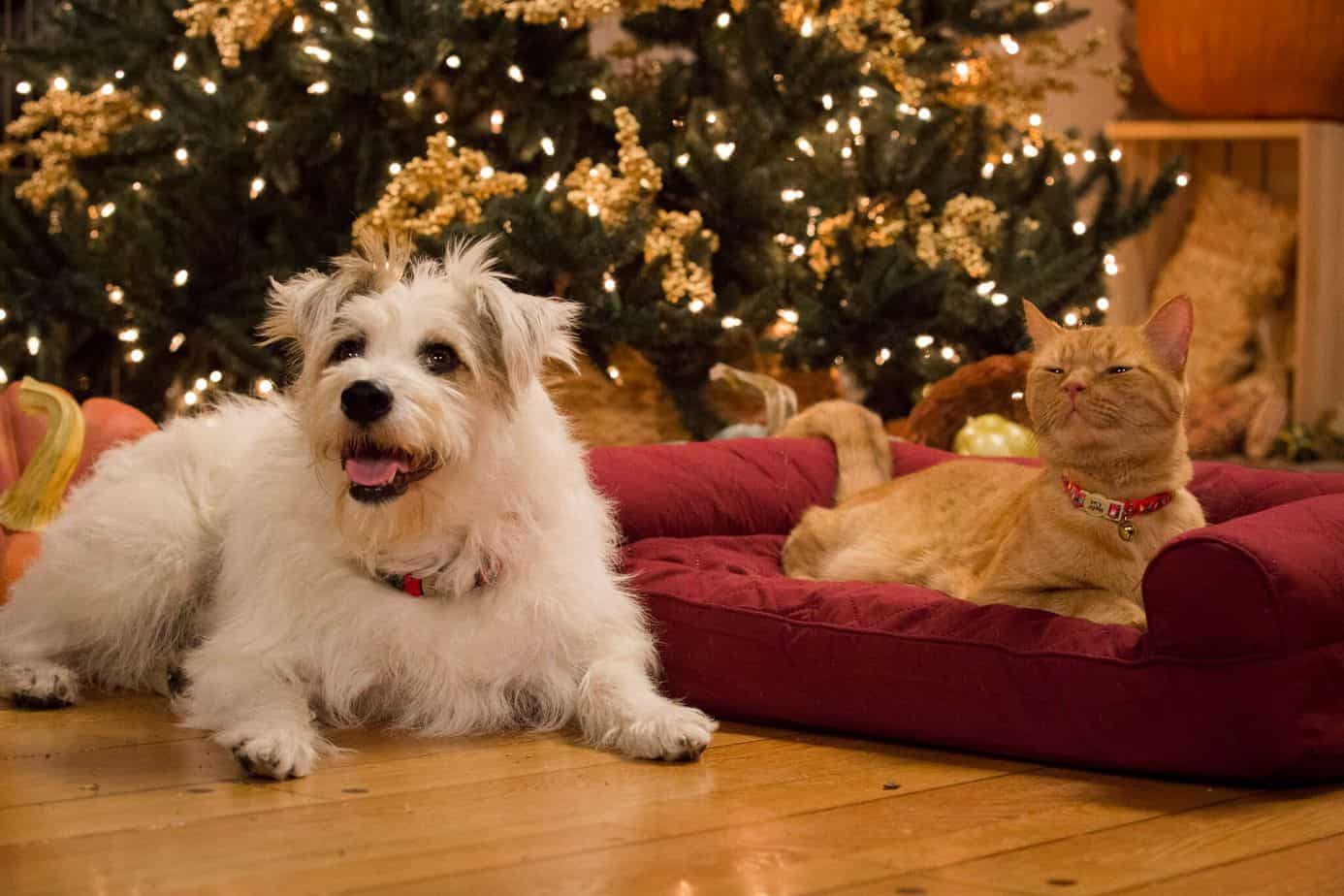 "A Happy Yule Log" features 24 hours of merry and bright holiday music to set the tone for a perfect holiday. Happy the Cat and Happy the Dog, Hallmark's own rescued and adopted pets, will adorably stretch out and cozy up by the fire while you listen to your favorite holiday tunes, wrap presents, and cook a sumptuous holiday feast. The 2017 "A Happy Yule Log" will also feature surprise visits from the dog and cat's furry friends – like Pip Squeak, an abandoned piglet — who want to come in from the cold and warm themselves by the fire.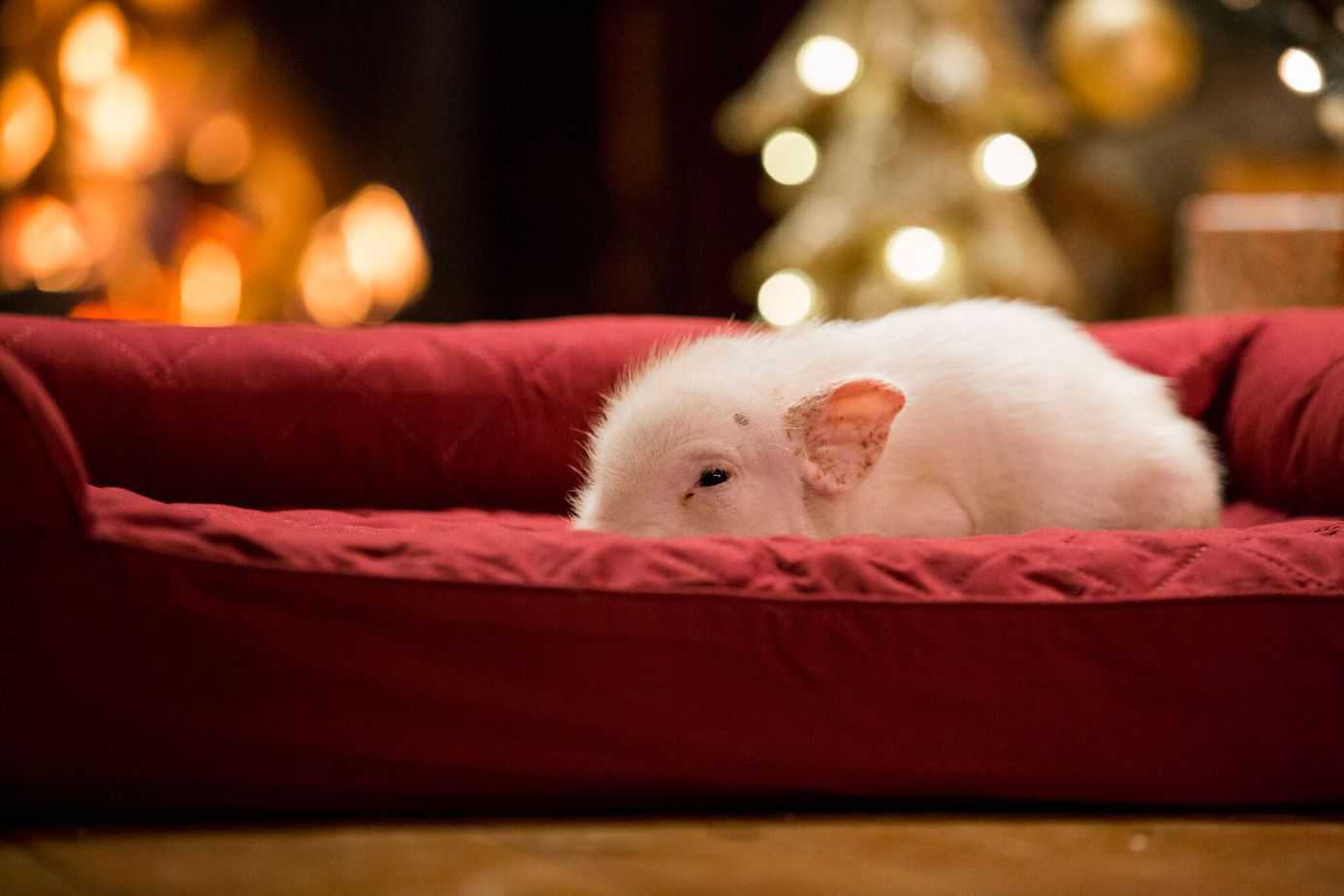 Holidays remind Happy the Dog and Happy the Cat that they didn't always have a home, warm fire, or food to eat. These animals were once homeless: until someone rescued and adopted them, and brought them to a safe place. The holidays are about reaching out, spreading generosity, hope, cheer, a hot meal, and help to those who need it most.
From everyone at Hallmark Movies & Mysteries, Happy the Cat and Happy the Dog, we are grateful to you! Happy Thanksgiving! "A Happy Yule Log" airs on the Hallmark Channel on Thanksgiving Day Starting Wednesday, November 22 at 5pm ET.