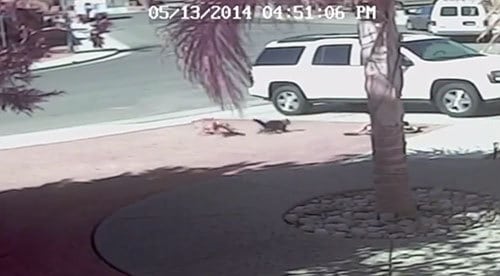 This kitty should seriously win this year's award for World's Best Cat.
When a dog approached a young boy playing on his bike and bit him on the leg, Tara, the family cat, sprung into action and chased the vicious dog away, saving the boy from serious injury.
What's more – the entire incident was caught on the California family's surveillance cameras. See the amazing video below (warning, there are some graphic images of the boy's wounds at the end that some might find disturbing!):
The YouTube video description, uploaded by Roger Triantafilo states:
My cat defends my son during a vicious dog attack and runs the dog off before he can do additional damage. Thankfully, my son is fine!
According to NY Daily News, the boy only needed a few stitches and is doing well. Tara the cat is certainly a hero! She even came back to check on the boy after she chased the dog away.