A Mississippi rescue cat turned "guard cat" is credited with thwarting a home invasion, potentially saving the life of her human family.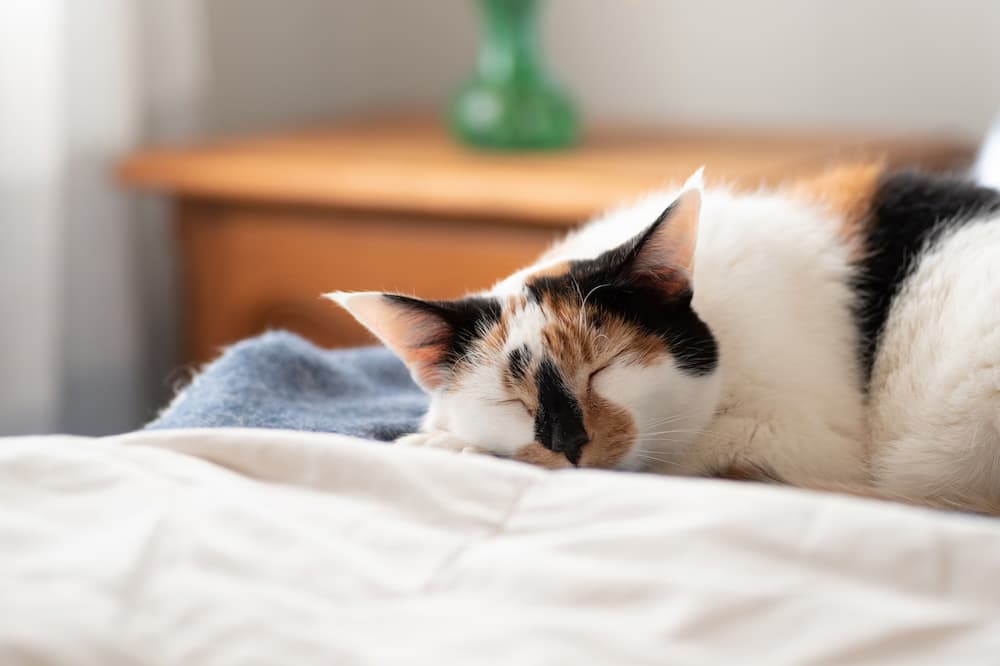 Fred Everitt was making a donation to the Tupelo-Lee Humane Society four years ago and decided to just take a look at the kittens in need of adoption. The rest, they say, is history. It was immediately clear that one of the kittens, a calico named Bandit, had enough of being trapped in a shelter cage. Everitt quickly decided to adopt the rambunctious kitten. While he may have saved her life that day, Bandit would eventually return the favor.
"You hear of guard dogs," Everitt told Daily Journal. "This is a guard cat."
On Sunday, July 24, at around midnight, Everitt went to bed as usual. Like most cats, Bandit stays up and active at night. So, when he heard Bandit making loud, gutteral meows from the kitchen around 2:30am, he didn't think much of it, perhaps she'd seen another cat outside.
But Bandit didn't settle down. Instead, she ran to the bedroom, jumped on the bed, and began clawing at the comforter and at Everitt's arms, desperate to get his attention.
"She had never done that before," Everitt said. "I went, 'What in the world is wrong with you?'"
Everitt got out of bed and walked to the kitchen to find out what all Bandit's fuss was about. When he flipped on the kitchen light, he discovered at least 2 men at his back door — one holding a handgun and the other using a crowbar to pry the door open.
Everitt ran to get his own handgun and, when he returned, the would-be home invaders had fled. Had it not been for Bandit, the outcome likely would have been much different.
In fact, Everitt credits his cat with potentially saving his life.
"I want to let people know that you not only save a life when you adopt a pet or rescue one," Everitt said. "The tides could be turned. You never know when you save an animal if they're going to save you."
The Catington Post is reader-supported. That means, if you make a purchase through links on our site, we may earn an affiliate commission. All images and names which are not the property of The Catington Post are the property of their respective owners.