Although many cats are happy to bat around a crumpled wad of paper and sit in a cardboard box, you might be surprised at just how many high-tech gadgets exist to make your life as a pet parent a whole lot easier, keep your kitty entertained, happy and – yes, even healthier!
There are so many high-tech gadgets available these days that make our lives easier and more fun for our cats – we couldn't possibly list them all!  Check out some of the high-tech products we love:
High-tech gadgets to meet all your cat's needs – eat, sleep, play, and everything else.
Eat & Drink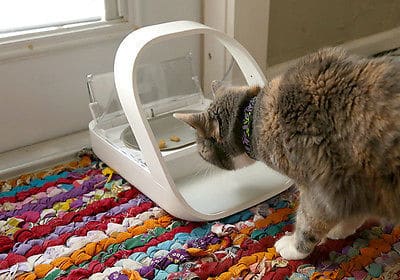 Do you have a multi-cat household? Or do you have a dog that likes to eat your cat's food? The SureFeed Microchip Pet Feeder is a high-tech solution to this age-old problem! The feeder has an automatic lid that opens and closes when your cat approaches it. It knows your cat is near because it recognizes his or her microchip or, if he doesn't have one, an included RFID tag you hang from your cat's collar. So, your cat is registered to the feeder, he approaches it, it opens and he eats. When he's finished eating and walks away, the feeder will close so that no other cats (or dogs, or bugs!) can get to his food. How cool is that?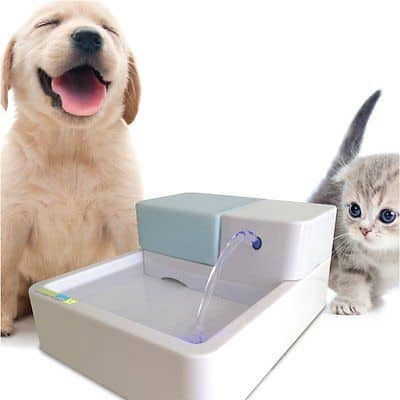 It's no secret that many cats prefer to drink water from fresh, moving sources, and pet water fountains are a fantastic way to encourage your kitty to drink, by constantly filtering out debris and moving the water. The NatureSPA Premium Pet Fountain takes this concept a huge step further by adding UV Light Purification to eliminate bacteria and microorganisms. No more "slime" in the water dish!
Sleep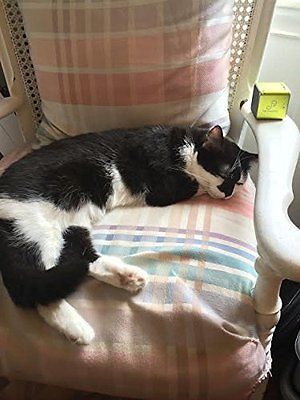 Does your feline friend get wild and crazy when it's time for bed? Or, do you have a kitty who has anxiety when alone, or during thunderstorms, travel, parties or even fireworks? Then the Pet Acoustics mobile Bluetooth speaker just might be the answer for you! It's a tiny little speaker that's pre-loaded with science-based original music specially tuned just for cats. Proven to ease a cat's anxiety, the speaker charges via an included USB cable or AC adapter and will play for 5-10 hours on one charge – so you can even set it to play on repeat when you leave for work or when you're heading off to bed. (They make a version for dogs, birds, and even horses, too!)
Play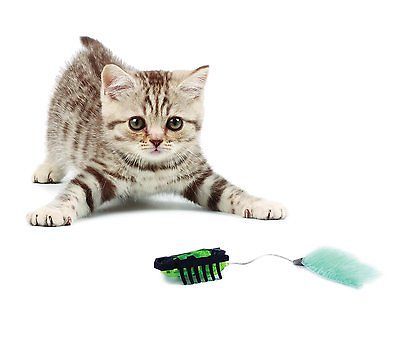 Is your cat a bug chaser – but you're not really a fan of bugs? Introducing the Hexbug Nano Robotic Cat Toy. When turned on, this robot's realistic behavior will fool many cats and even some humans into thinking it's a real bug! The adventurous critter scampers and scurries around using vibration technology (it doesn't have any spinning wheels or "moving" parts to break off) as its soft and colorful furry-tail drags behind. The Nano Bug can navigate around objects, find its way out of corners and flip over from its back to its feet, just like the real thing! Cats can't resist it.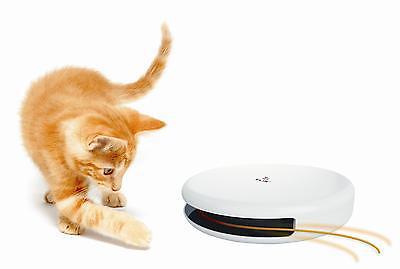 If your cat is more into strings and things, then the Petsafe Flik Toy might be more his speed. Flik is an automatic teaser that throws then hides a string to entice your cat to play. Simply turn it on and watch your curious cat stalk the Flik string and try to capture it before it pops back in the toy. Cats can't resist trying to grab the "tail" flicking back and forth, just like a wild cat stalking hidden prey. Flik uses 3 AA batteries and shuts itself off automatically after 15 minutes.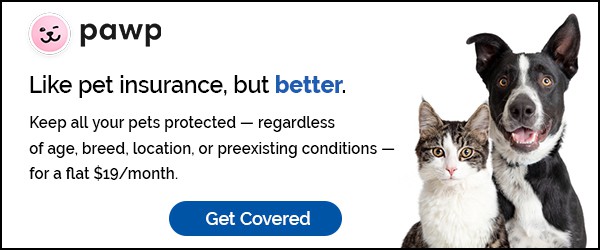 Everything Else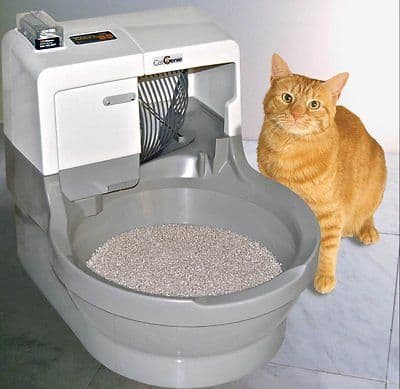 We can all agree that scooping and changing cat litter is unpleasant, and we could use a high-tech, easy solution when it comes to the litter box, right? CatGenie Self Washing, Self Flushing Cat Box has you covered! This automatic cat box is the world's only self-flushing, self-washing cat litter box. Yes, you read that correctly. Never touch, change or buy cat litter again! The CatGenie is dust, germ, odor, and litter free and automatically washes, sanitizes and dries itself. Instead of litter, it uses litter-like washable granules, so your cat can still satisfy his need to dig and cover. Because the box is directly connected to your water, after your cat leaves the box it automatically cleans the granules and flushes it down the drain! You never have to touch it!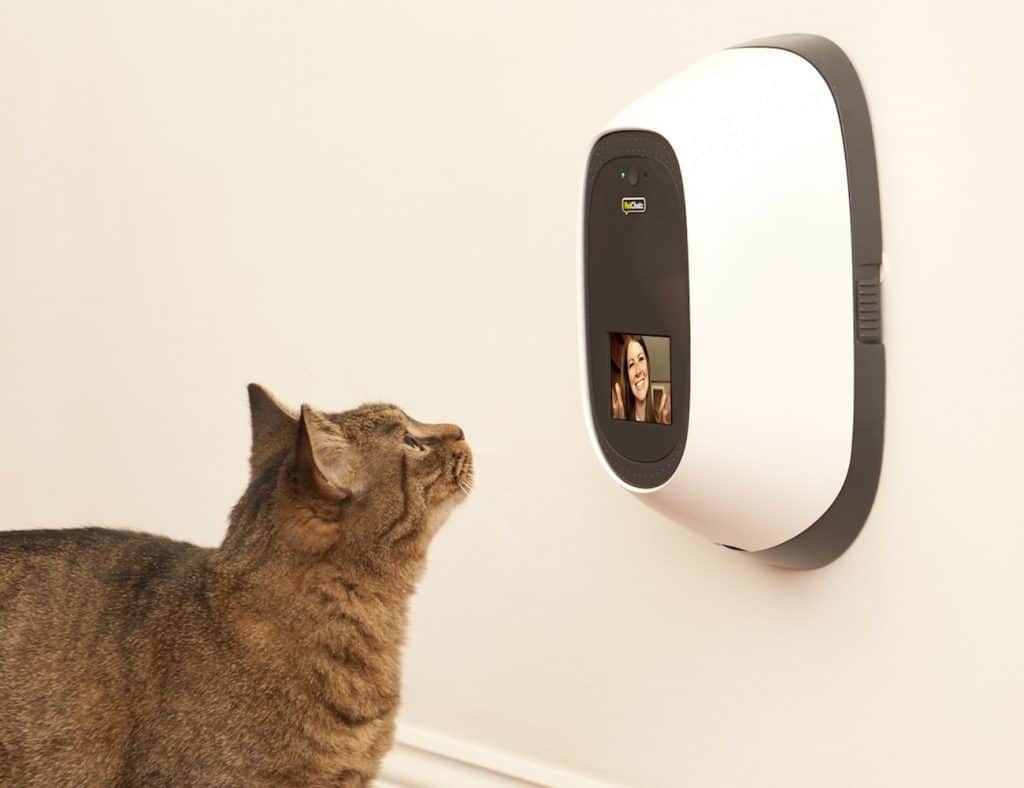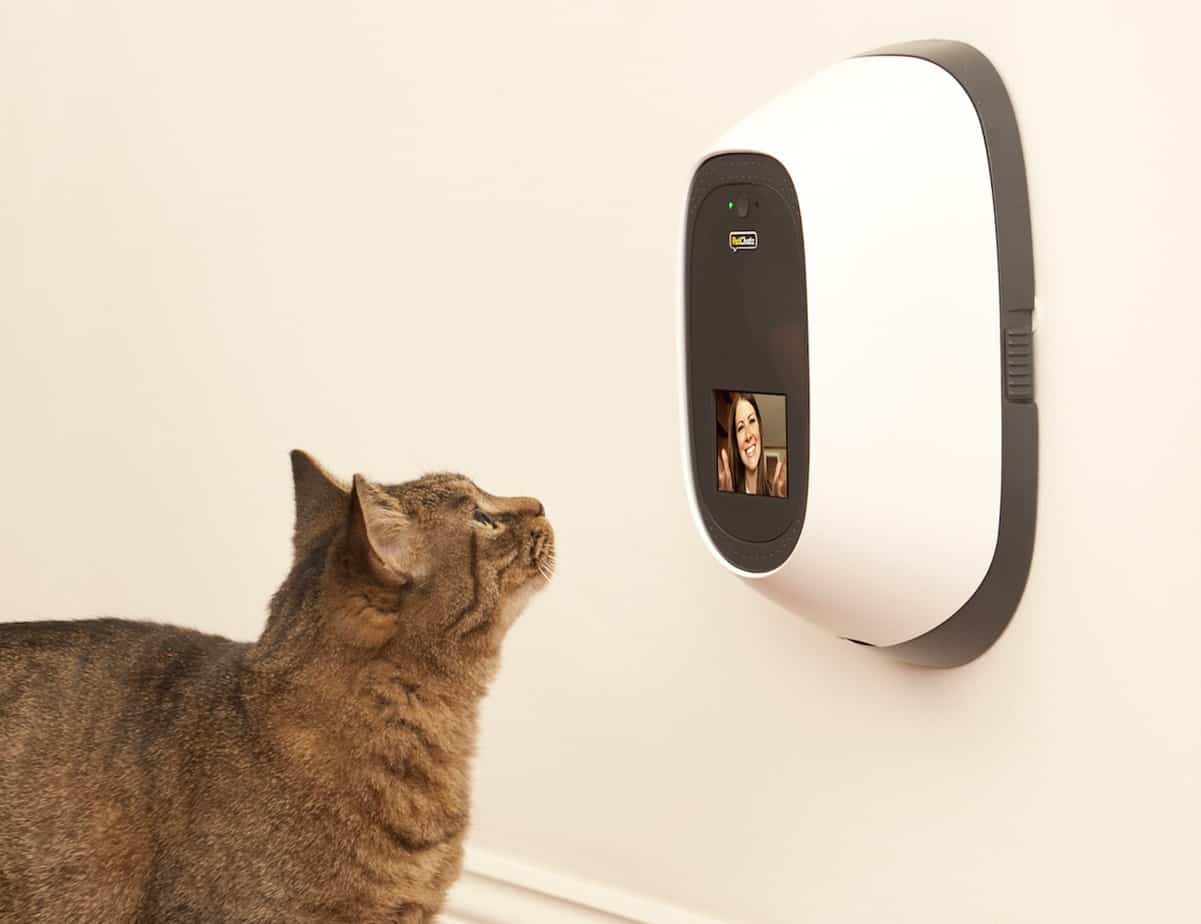 Do you have separation anxiety when you're away from your cat? Now it's easy to check in on your kitty when you're away from home with the PetChatz HD Video Treat Camera.
There are so many amazing features in the PetChatz HD, it's hard to list them all! PetChatz did not skimp on quality, features, and functions when they designed what they call the PetChatz Digital Daycare system. Providing your pet with a level of interaction and entertainment second only to you actually being home with them.
The PetChatz HD is the ONLY pet camera that offers two-way video, allowing your pets to see you, too! In addition to high definition video, crisp, clear audio, and the ability to dispense treats on-demand to your cat, PetChatz even has games and entertainment for your cat to enjoy while you're away. When you're not video chatting with your best furry friend, he can lounge in his favorite bed and watch DogTV from his own personal TV screen, mounted right at nose level. And, the PetChatz releases calming aromatherapy scents each time you "call" your cat, easing anxious pets that don't like being left alone.
PetChatz records video, allows you to share over social media, and stores videos and images without the need for any subscription service (So, while you may be paying more up-front for this device, you could save in the long run). Plus, they have one of the most top-notch, on-the-ball customer service departments we've ever had the pleasure of working with.
As an added bonus, PetChatz offers several add-on accessories, including our favorite the PetChatz PawCall, a small paw-print shaped device that allows your pet to call you with the press of a paw!
Pin me!