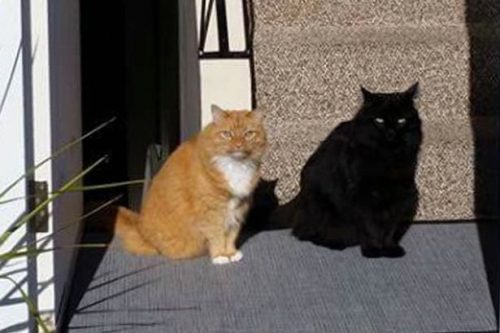 Look closely at this optical illusion. Do you see one cat and its shadow, or do you see two cats?
The photo, which was shared on Imgur by Natural_Distortion on Saturday, the ginger cat sits in the sun while the black shape next to it adopts the exact same pose. Hundreds of people debated how many cats were actually in the image.
Wanna know the answer?
There are two cats!
Natural_Distortion revealed in a Reddit thread that the black cat is called:
'Sully. And the ginger is a female, named Pete. (SO thought she was a male at first) Brother and sister.'