We can all agree that our pet cats are safest when kept strictly indoors, but wouldn't you love to let your kitty enjoy the fresh air of the outdoors, while still being protected from predators? Catios – or, cat patios – are the latest craze among cat parents. And, it turns out, you can create a catio for your feline friend that fits your living situation – and your budget!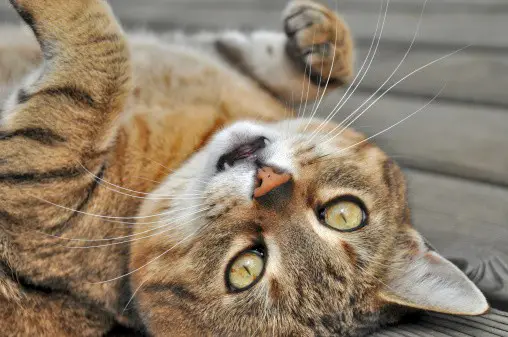 What Qualifies as a Catio?
Simply put, any outdoor enclosed space, whether it's an existing porch or balcony, a specially built enclosure, a simple box or an elaborate maze of rooms. As long as the catio is escape-proof and allows your cats to enjoy the outdoors – and keeps the dangers of the outside world, like predators, traffic, and other elements, from harming your kitty – qualifies as a catio!
Your cat's patio can be as basic or as sophisticated as you desire, so long as it meets those requirements.
Where to Start: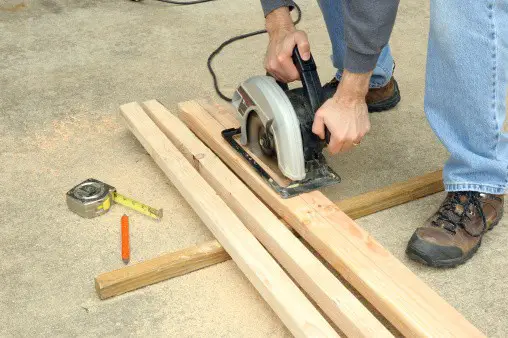 If you're a skilled carpenter (or if you know one!) building your own DIY catio can be a fun project. Basic construction materials like lumber, screening or chicken wire, hardware, and your imagination – or a good set of plans you can find online – are all you'll need. The benefit of DIY-ing your catio is that you can indulge your creativity! Build the catio to match your house, or go cat-crazy and make it the ultimate playhouse for your fur kids. You're only limited by your imagination or your budget. The best part is that you can build it to suit your budget and meet your exact needs.
Take a look at this article for several examples of custom catios. See? The possibilities are endless! They range from basic rectangular enclosures to wild jungles with built-in water features! But, what they all have in common is that the cats are happy and protected inside.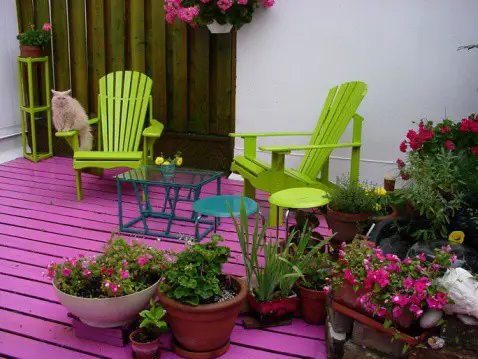 If you have an existing porch or patio, you might use that as a starting point to build your catio, then you only have to enclose it to ensure it's escape-proof.
Don't forget to include some outdoor cat furniture in your catio for your cats to climb on!
Don't Trust Your Carpentry Skills?
Not to worry! Your cat can benefit from one of the many ready-made outdoor cat enclosures to fit most any size yard and budget! Not worried about predators? You can opt for a portable, netted-style system by KittyWalk. Though it's not a permanent catio, your cat will still be able to enjoy the outdoors and you won't have to worry about him running off or getting injured.
Are you ready to build the catio of your cat's dreams? Don't forget to pin this article!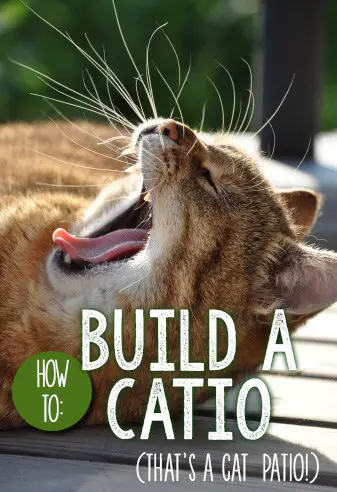 The Catington Post is reader-supported. That means, if you make a purchase through links on our site, we may earn an affiliate commission. All images and names which are not the property of The Catington Post are the property of their respective owners.