Deciding to foster one cat is a big commitment, but it pales in comparison to fostering a litter of kittens. Fostering kittens takes a lot of time, energy, and patience – but it's extremely worth it! By fostering, you're giving those little ones the best chance for success in life, and it's more likely they'll find a forever home without having to worry about spending their first weeks of life in a shelter – or worse!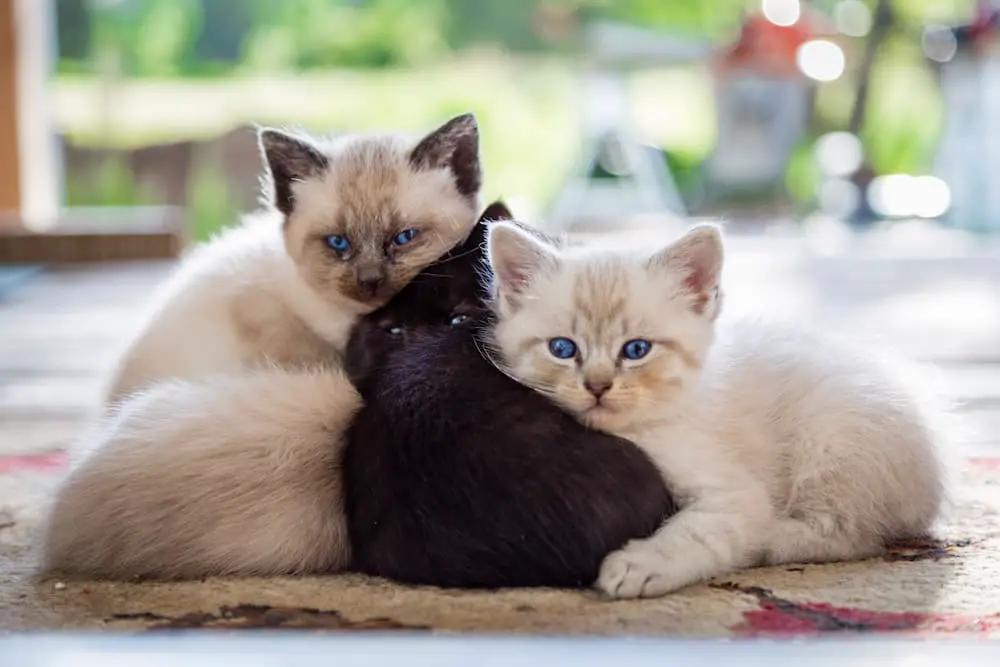 With over 2 million cats adopted each year, you can do your part to find new kittens a home by giving them a safe, clean, and stable environment to grow and thrive in.
However, if you've never fostered kittens before, there's a bit of a learning curve. You'll be one step ahead if you're familiar with fostering grown cats, but let's cover a few helpful tips that can make fostering kittens that much easier. All it takes is a bit of preparation, planning, and ensuring your home is ready to handle a cute and cuddly litter.
Have a Dedicated Space for Your Foster Kittens
Unlike grown cats, kittens will need a safe, dedicated room or closed-off area so they can stay safe while they're getting familiar with their surroundings. A quiet, safe space will keep them from getting into trouble or "snooping" around in things that could potentially be hazardous.
Like any "kids," your foster kittens will be naturally curious and playful, so make sure that whatever space or room you choose holds their interest and gives them an opportunity to have fun and explore safely. As the kittens get a little older, you should consider how you might want to decorate that space to fit their needs. That includes pet-friendly furniture, safe storage, and multi-purpose pieces that will give them enough room to move around while offering functionality.
Even if you want to add a bit of life to the kitten room, make yourself fully aware of any potential dangers or hazards, including houseplants. Most plants are great for improving indoor air quality and reducing stress. However, some can be poisonous to cats. Some of the safest options include:
No matter what decor you decide on, make sure to think one step ahead and consider every option for how your curious kittens might react to a piece of furniture or decoration. Now isn't the time to invest in expensive furniture or things that will attract scratching.
Invest in the Right Supplies
Preparing a dedicated space for your foster kittens is only half the battle. There are a few essential items young cats need, and a few more that will make them more comfortable and happy. Stocking up on the right supplies before their arrival will make things easier for you. Some of the most basic supplies you should obtain include:
A bed
A heating pad for very young kittens or "orphaned" kittens
A nursing bottle
Kitten toys
A litter box and litter
Food and water dishes
Carriers for vet visits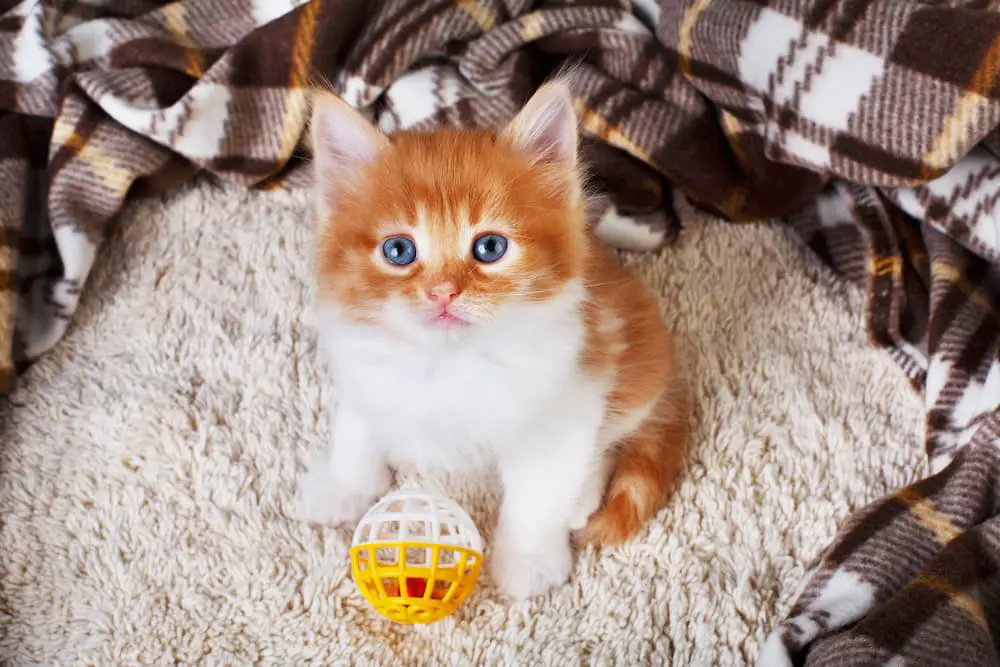 Keep in mind that kittens are susceptible to conditions like dehydration, upper respiratory infections, and parasitic infections. Having a clean space with the right supplies will help to ensure their well-being. You'll also be better equipped for potential emergencies, especially when the little ones are first born and might need around-the-clock monitoring.
Additionally, when you have the necessary supplies on hand, it will be easier for you to give them the care and attention they need without having to constantly run to the store or order more items online. Having everything on hand right away will also help to "train" your foster kittens to use a litter box, know where their food is, and what's appropriate to climb and scratch on. You can use those as "selling points" when it comes to putting them up for adoption. People are more likely to take in kittens who are litter trained and don't try to scratch at everything.
Your ultimate goal should be to give your kittens what they need to grow bigger, stronger, and stay healthy so they can eventually leave the litter and move on to their forever homes. Stocking up on their basic needs will make reaching that goal easier for everyone.
Keep Things Clean
Whether you keep your foster kittens in one area of your house or eventually let them start to roam, remember that your home doesn't need to smell like a litter of kittens!
Take the time to deep clean once in a while, especially if you're a frequent foster "parent." Your deep cleaning efforts should include things like washing bedding and toys and investing in some organizational items like shelves or storage bins to keep everything in its place.
On a more consistent basis, you can keep your home clean by regularly vacuuming and dusting, regularly washing any blankets your kittens might use, and destroying surface odors.
Keep in mind, however, that you need to be careful of the cleaning products you use when you have pets around. Some commercial cleaners contain chemicals that can be harmful to your little feline friends. Toxic chemicals to avoid include:
Bleach
Aerosols
Ammonia
Formaldehyde
Phenol
You can choose to read cleaning labels more carefully and choose pet-friendly products or make your own cleaning solutions. Ingredients like white vinegar and baking soda are effective for cleaning and not harmful to animals. Additionally, you can use essential oils like lavender, lemongrass, and rosemary as natural odor killers. Use them in DIY cleaning solutions to give your home a fresh scent safely.
Fostering kittens is a noble action, and you'll have a lot of fun doing it! You'll also have peace of mind knowing you're providing a litter a safe and healthy environment to grow and thrive. However, making sure your home is ready for them should be your top priority. Keep these tips in mind and get your home ready for your foster litter as soon as possible. The more you prepare ahead of time, the easier it will be to spend more time and attention on the kittens themselves.
About the Author: Katie Brenneman
Katie Brenneman is a passionate writer specializing in lifestyle, mental health, and animal-related content. When she isn't writing, you can find her with her nose buried in a book or snuggling with her cat, Clementine. To connect with Katie, you can follow her on Twitter.
---
Enjoyed this article? Pin it!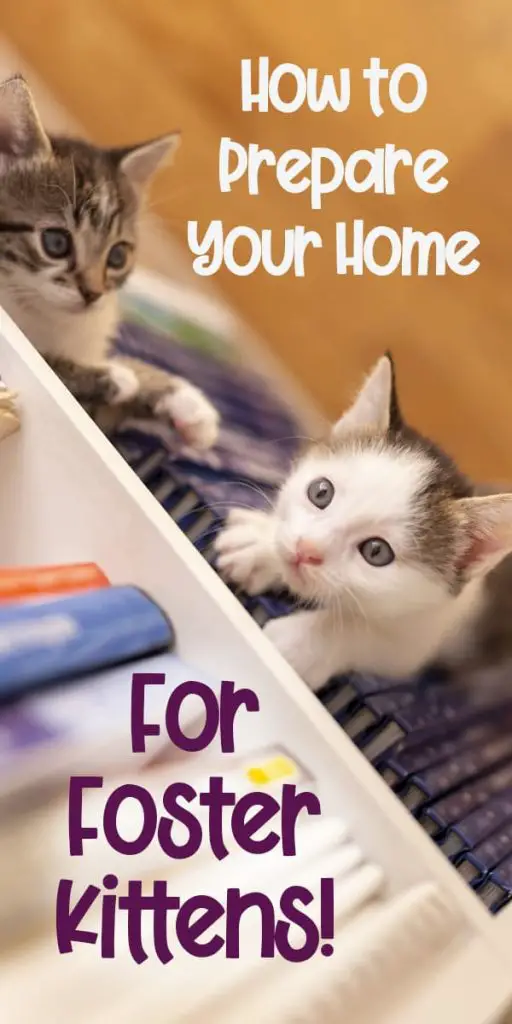 The Catington Post is reader-supported. That means, if you make a purchase through links on our site, we may earn an affiliate commission. All images and names which are not the property of The Catington Post are the property of their respective owners.