A 50-year-old man from Switzerland pulled a bizarre online stunt in an effort to gain social media followers and, he says, to bring attention and support to the people in the hurricane-ravaged British Virgin Islands.
Leo Ferraro, from Aargau, Switzerland, tweeted to Monty Python actor John Cleese's official account, including a video in which a man holds a gun to the head of a cat, and threatens to kill the cat unless Cleese retweets him (see the video below).
Ironically, in the background of the video the song 'Alles aus Liebe,' which means 'everything out of love,' from the German band Die Toten Hosen can be heard playing. Ferraro threatened the band with a similar tweet.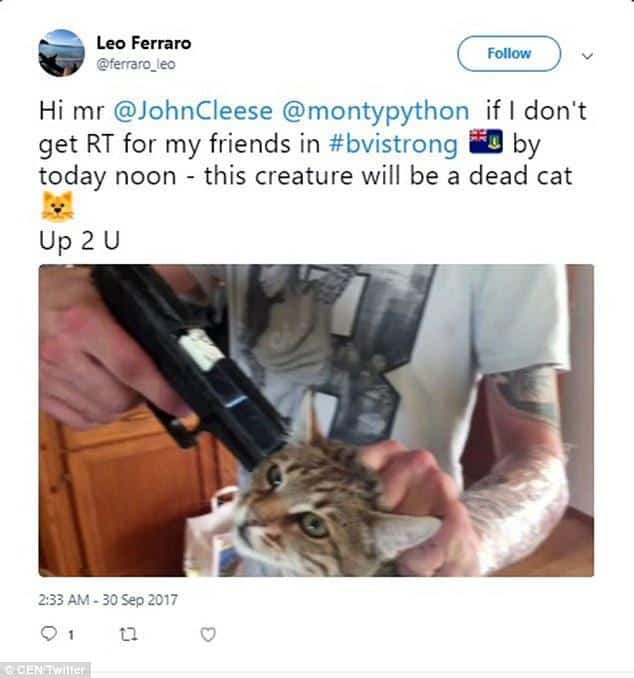 Leo Ferraro is a journalist who breeds cats as a hobby. He later claimed that the tweets were a joke and that he never intended to kill the cat. His nephew held the gun and the cat by the scruff of the neck while he filmed. He claims he was trying to increase his social media reach, because he spends three months of every year in the Caribbean, and he said, 'On my channels I report extensively on the devastating destruction caused by hurricane Irma on the British Virgin Islands, and try to help the people.'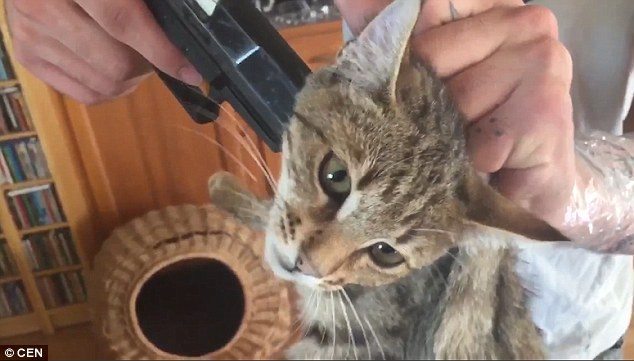 According to the Daily Mail, he actually got the idea from the German rock band:
Ferraro said: 'Singer Campino [the stage name of Andreas Frege, lead vocalist of Die Toten Hosen] himself inspired me to take this action.'

In 1993 the band went looking for someone at whose house they could give a concert. Campino chose the man who threatened to kill his dog if the band did not choose him.'
Ferraro got a lot of attention alright, but mostly from animal lovers who are outraged by his video. One twitter user said, 'I give you a retweet when you shoot yourself in the scrotum.'
By the way, John Cleese did not retweet the message.