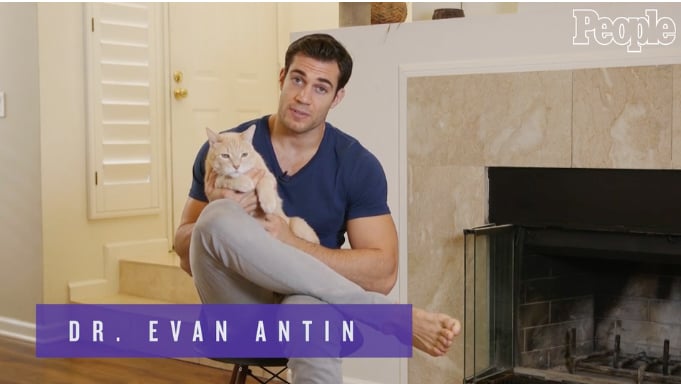 A guy who loves animals is always a plus.
Which means People's pet vet, Dr. Evan Antin, gets some major points. The veterinarian has dedicated his life to helping pets stay happy and healthy, and this includes his own brood of fur babies.
Before we get to know the work Dr. Antin does at the office, he wants us to meet the animals who have his heart at home. Dr. Antin is the proud papa to three pets: two cats and a dog.
Willy is a domestic short-hair kitty who is the vet's best friend and a skilled cuddler. His fellow feline companion is Damian, a Russian Blue who was rescued after being abandoned in an attic. Keeping the cats in line is Henry, a Chihuahua and toy fox terrier mix, who has the bad habit of eating his poop … among other things.
This trio of cuties keep Dr. Antin on his toes and serve as a constant reminder to live in the moment.
Visit People to learn more about Dr. Antin!