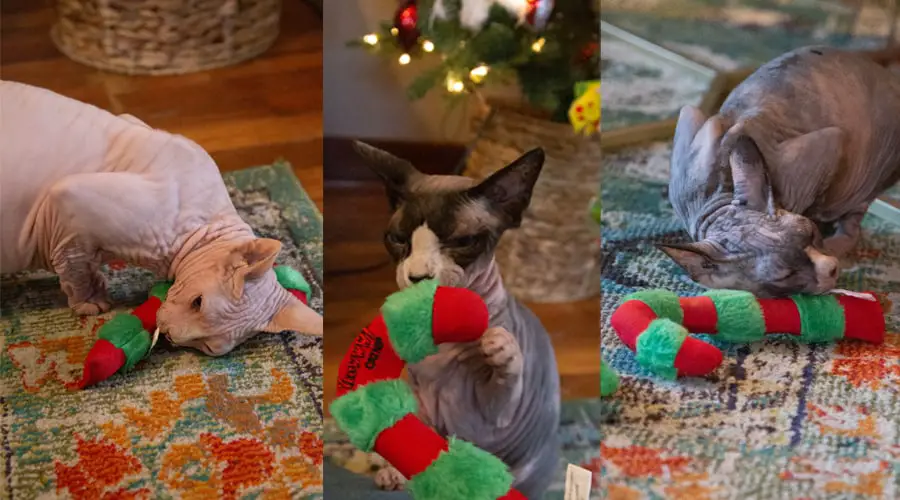 If you're looking for the purr-fect meow-liday gift for your cat — look no further than Yeowww! catnip toys! They'll quickly become your cat's favorite catnip toys.
What makes Yeowww! catnip toys so special? You'll know the difference as soon as you see (or smell!) one in person. There's no filler — they are 100% stuffed with organically grown (and super potent) catnip that drives cats wild. As you can see from the photos, my cats were especially drawn to their Catnip Candy Cane, rubbing their faces all over it, rabbit kicking it, and smacking each other! We had a full-blown catnip party over here!
Yeowww! wants your cat to have the best holiday ever, so they've sent us a PAWsome selection of catnip toys to give away to one lucky reader!
Here's everything you'll get:
The catnip candy cane, of course…plus their new Sun, Moon & Stars set, the world famous Chi-CAT-a-banana, the amazing catnip rainbow, my cat Walter's favorite stinky fish (seriously — he LOVES THEM) and a too cute catnip stocking. LUCKY!! Just enter to win below. Good luck!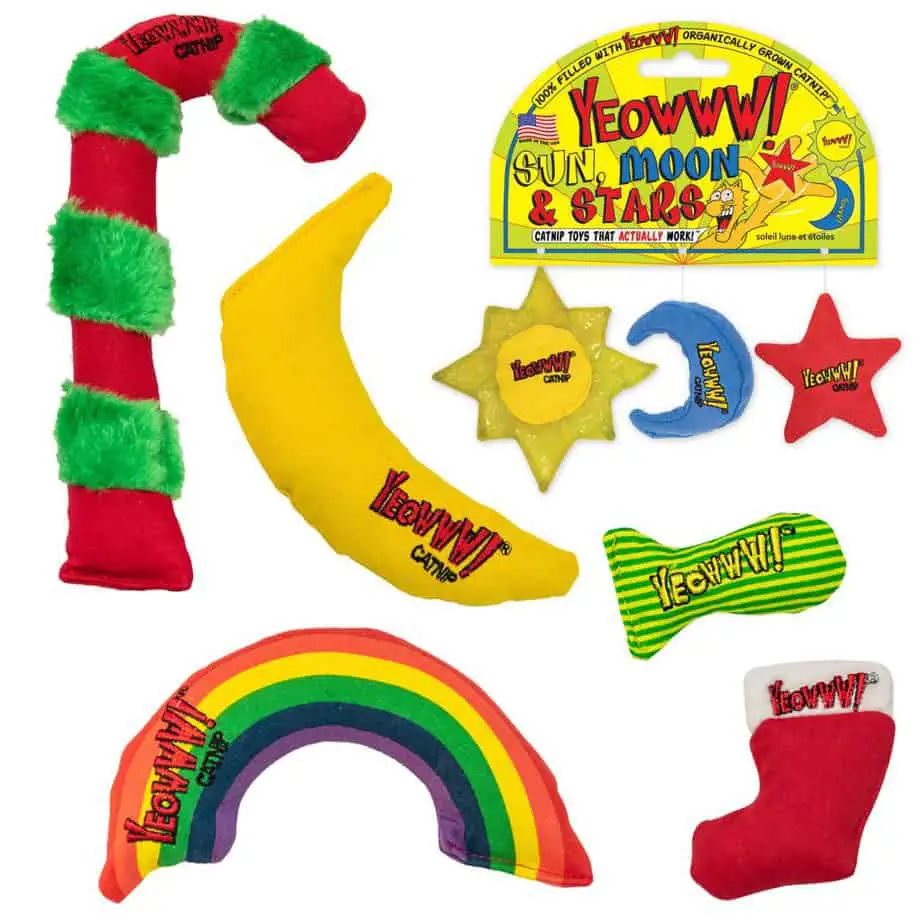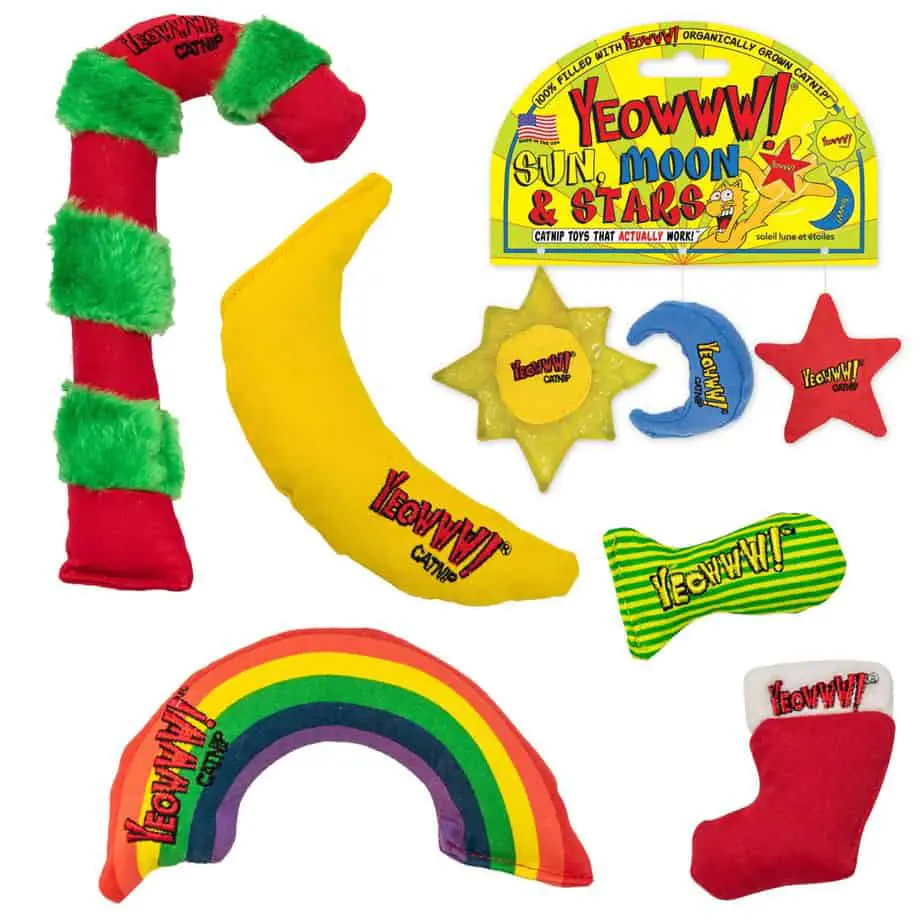 a Rafflecopter giveaway