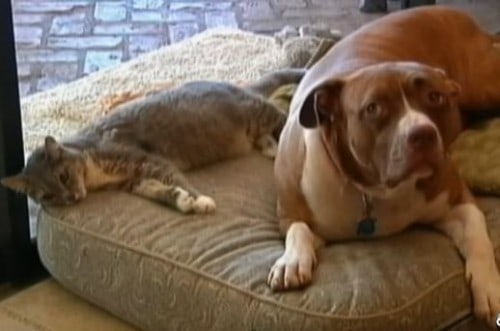 A Florida family is dog-sitting Jack, a friend's pit bull, while his owner serves in Afghanistan. But, more than just man's best friend, Jack has quickly become this Florida family's cat's best friend!
While the little grey and white cat lounged outside last week, a pair of coyotes considered making a meal out of the tiny feline. That's when Jack sprung into action, scaring off the coyotes and saving the cat's life.
Now, the pair are inseparable! Check out the video below:
This article originally appeared on our sister site,
The Dogington Post
. Check it out and share your love of dogs!