Amazon Prime Day is an annual summer shopping holiday that's exclusive to Amazon Prime subscribers. What better way to get ahead of the holiday shopping rush than by taking advantage of some incredible deals and major price cuts?
This year, Prime Day launches on July 11th with some deals lasting up to 36 hours. Don't worry if you don't have Amazon Prime, you can sign up for a free trial just to take advantage of the deals!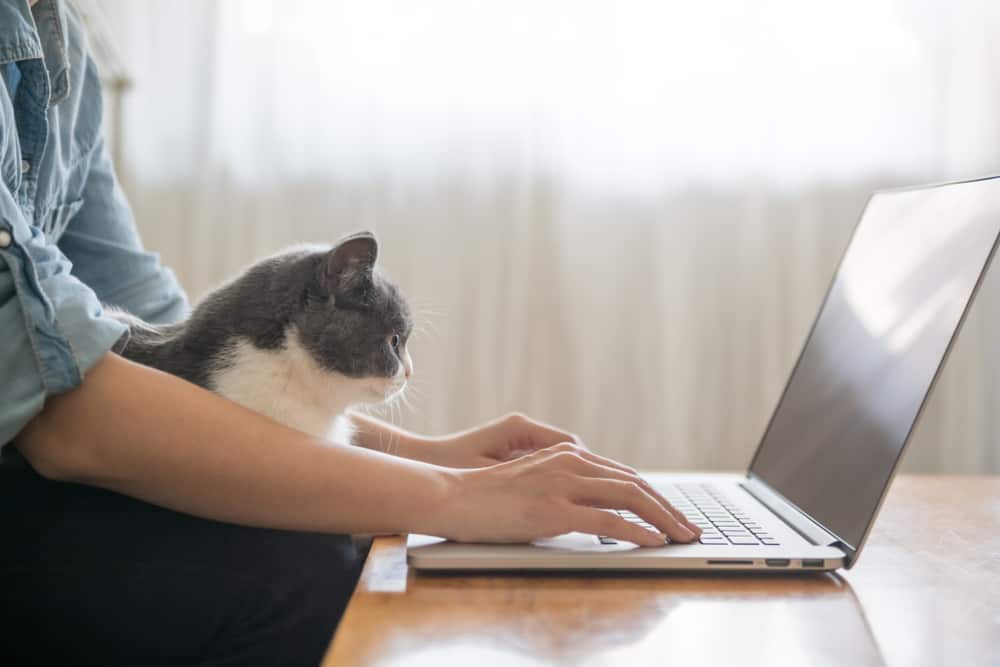 While Prime Day deals reach across all categories on the online superstore (like this Amazon Fire Stick for only $11.99!), we've scoured the pet category to bring you the Best Prime Day Deals for Cats!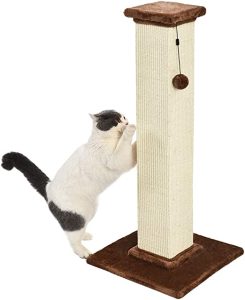 In order for a cat scratching post to be effective, it needs to be tall enough for your cat to stretch out completely when they use it, and it needs to be sturdy. This scratcher checks both of those boxes at a whopping 35″ tall. We've never seen it for sale at a price this low, so grab one (or two) while you can!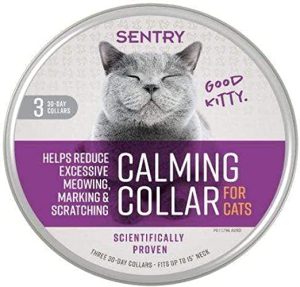 Do you have a scaredy cat?  This collar calms cats and helps stop inappropriate marking and unwanted scratching. This Sentry Calming Collar for Cats quickly releases a pheromone that helps alleviate problem behaviors triggered by travel, thunderstorms, visitors in the home, and even introducing a new cat into the family. It has a slip-away buckle that loosens when pressure is applied unexpectedly.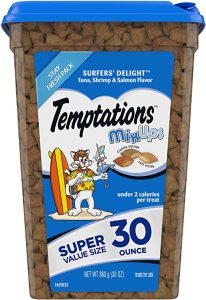 The Super Value Size 30 oz tubs of Temptations in all different flavors are up to 44% off and 21 oz tubs of Greenies Dental Treats are as much as 37% off so stock up!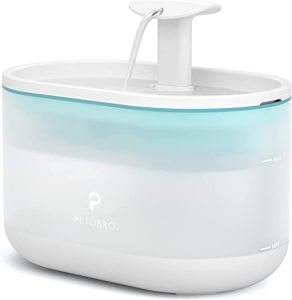 You can't beat this deal on a highly-rated, whisper-quiet fountain from a reputable brand. If you're in the market for a fountain, this is a steal!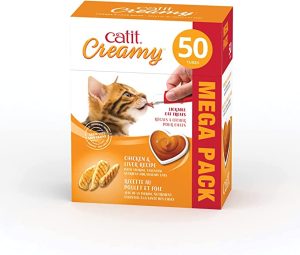 Catit Creamy Cat Lickable Treat is a healthy and hydrating lickable cat squeeze tube treat. Serve in a cat bowl or feed your cat directly from the squeeze cat treat tube as a special reward. Catit Creamy cat treats are natural, tasty, and full of essential nutrients.
From the editor: We call these cat crack in a tube in my house and they are purr-fect for following up after giving medication or for giving to picky or sick kitties to entice them to eat their regular food.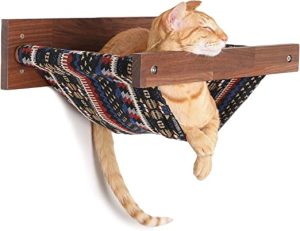 This wall hammock will become your cat's favorite place to sleep and relax, especially if they love to climb and observe everything in a cozy shelter.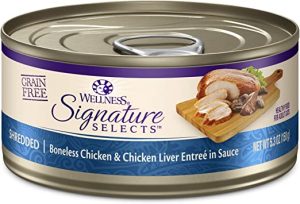 Several varieties of CORE Signature Selects gourmet cat food in 2.8oz and 5.3oz cans 12-packs is 40% off, including Chunky Beef & Chicken, Chunky Chicken & Salmon, Flaked Tuna & Salmon, Flaked Tuna & Shrimp, Shredded Chicken & Beef, Shredded Chicken & Chicken Liver, Shredded Chicken & Turkey, and Chunky Chicken & Turkey.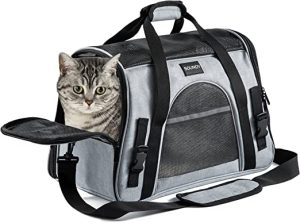 This highly-rated, soft-sided carrier comes in either gray or blue and is just the right size for taking your cat to the vet, on short adventures, or on a flight. And that price can't be beat. Snag one while you can!

The Shark Navigator Lift-Away DLX is a lightweight 2-in-1 upright vacuum with a detachable pod for portable cleaning power. With the push of a button, Lift Away the pod to easily clean in hard-to-reach areas. This vacuum is also equipped with Swivel Steering for excellent control when maneuvering around furniture and has a completely sealed system with a HEPA filter to trap dust and allergens. It includes powerful pet hair pickup attachments like the upholstery tool that makes cleaning pet hair a breeze. This vacuum works for both carpet and bare floors!
30% OFF 24-Pack of Wonder Bound Wet Cat Food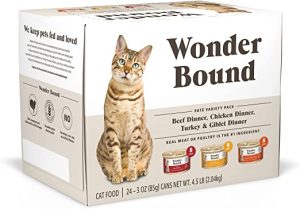 Wonder Bound is Amazon's own brand of cat food, Made in the USA with meat and poultry as the first ingredient, grain free, with no wheat, corn, soy, or artificial ingredients. If you're looking for a great deal, snag a 24-pack of 3oz cans for $10.91 on Prime Day! Comes in a wide variety of flavors or you can choose a variety pack.
Remember to check Amazon Prime Day deals regularly as many items are limited and new items are added! Happy Shopping!