Under a newly proposed bill, New York may join Maryland and California to become the third state in the nation to ban the sale of puppies, kittens, and rabbits from retail pet stores.
In an effort to target puppy and kitten mills, backyard breeders, and to reduce the vast number of animals euthanized in New York shelters every year, Deputy Senate Majority Leader Mike Gianaris and bill sponsors have proposed a law banning retail store sales of puppies, kittens, and rabbits.
Members of the Domestic Animal Welfare committee approved the proposed bill by a vote of six to zero, advancing it in the New York Senate. If passed, the bill would affect about 80 pet stores around the state, most of which are located in New York City and Long Island.
In October of 2017, California lawmakers passed a groundbreaking bill that banned the sale of non-rescued dogs and cats in retail stores statewide. In April of 2018, Maryland Gov. Larry Hogan signed into law a bill that made Maryland the second state in the nation to enact the statewide ban. Now, supporters are hoping to make New York the third state to enact a retail pet sales ban by as early as mid-2021.
It's hard to imagine when you see an adorable, healthy-looking kitten peering back at you through the glass of your local pet store, where that four-legged furball came from. The truth is, almost all pets – 99% of them – sold in retail pet stores around the country are the product of mills.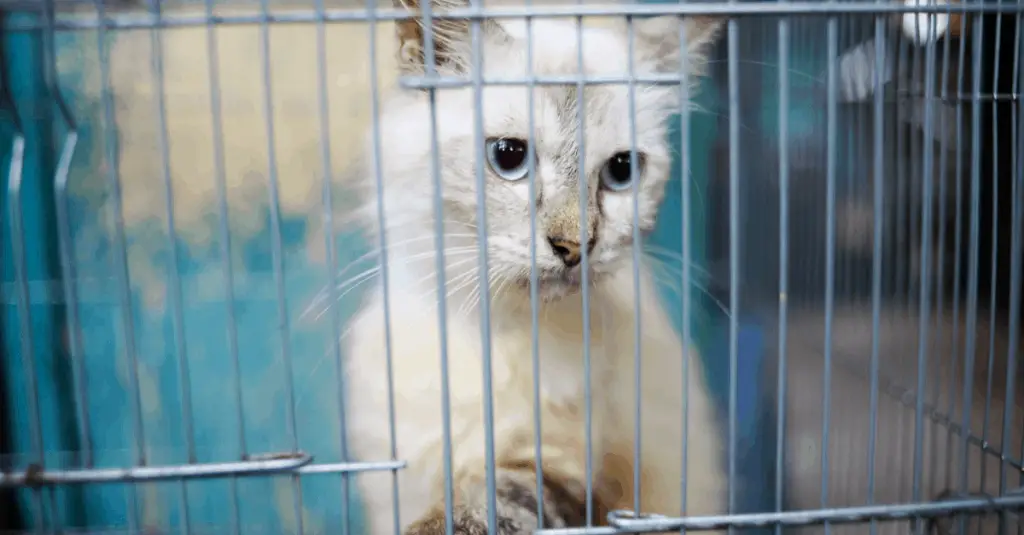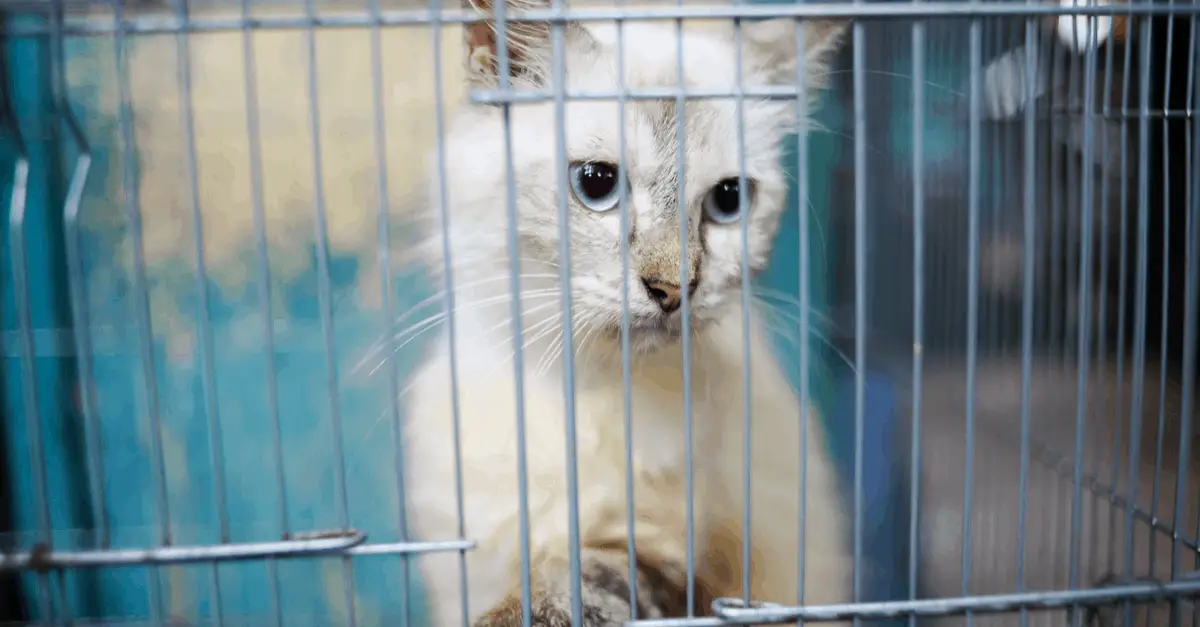 Puppy and kitten mills are essentially factories for pumping out the most amount of animals, in the shortest amount of time, with minimal expense. Meaning, the breeders that run these mills have their females in a constant cycle of pregnancy and birth. The animals are given almost no medical care. Living conditions are deplorable. These dogs and cats are usually found crammed into tiny cages with others, standing and sleeping in feces and urine, their hair matted, skin painfully itchy from fleas or ticks, starving and malnourished. Many of them are suffering from respiratory infections, blindness, joint issues, even life-threatening illnesses that are passed on to their young. Sometimes, these poor animals are left for weeks in cages with fellow dogs or cats that have died.
But the mill's only concern is profit. They don't care for the health of their breeding stock. They don't care for the health of the puppies and kittens that are produced. They don't care where their babies end up – as long as they make a profit.
According to New Yorkers for Clean, Livable and Safe Streets Executive Director Edita Birnkrant, there are more than 2,000 dogs for sale in retail pet shops across New York at any given time. "By passing this legislation we can shut down the puppy mill pipeline and ensure that animals from shelters are adopted at New York shops instead of enriching cruel breeders," she told NBC New York.
Those hoping to add a new pet to their family could still adopt from rescues, shelters, and purchase puppies, kittens, and rabbits directly from breeders. And, pet stores will have the opportunity to work with animal shelters or rescue groups to offer animals for adoption within their retail shops.
A spokesman for Governor Andrew Cuomo said he will consider any proposal that would better protect New York's pets. Last year, Cuomo signed into law the nation's first ban on declawing cats.
If passed, the law, and others like it around the nation, is a huge step in the right direction toward eventually putting an end to commercial mass breeding operations, also known as puppy and kitten mills, and ultimately saving countless lives.
Would you support similar legislation in your own state? Weigh in with a comment below!