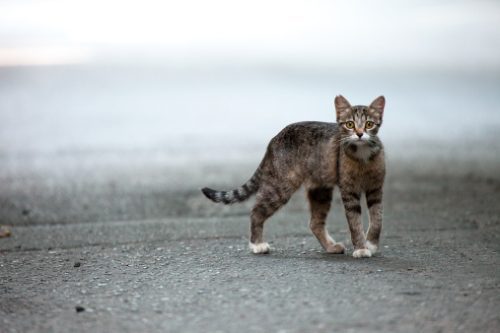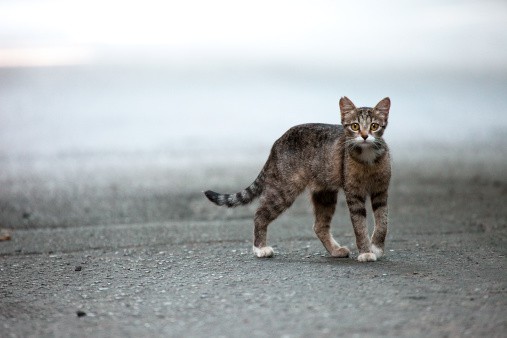 A  proposal to give feral cat caregivers certain legal protections has recently been introduced in both chambers of the Maryland legislature.
The synopsis of the proposed bill states:
Providing that a law prohibiting a person who owns, possesses, or has custody of a domestic animal from dropping or leaving the animal on a road, in a public place, or on private property with the intent to abandon the animal does not apply to a person who is providing sterilization or life-sustaining care to a specified cat that is not owned or lacks visible owner identification; providing that a county or local government may not prohibit a person from providing sterilization or life-sustaining care to a specified cat; etc.
And it basically means that the current laws that prohibit people from dumping or abandoning cats will NOT apply to the people who practice TNR (trap-neuter-release) or provide food, water and veterinary care to feral cats. The law will prohibit any local or county government from enacting a ban on feeding and caring for these homeless "community cats."
The proposal also exempts caregivers from prosecution for having abandoned the cats they care for, a logical exemption because the criminal law is based on "intent"; returning healthy, vetted cats to their outdoor homes is Good Samaritan conduct, the "intent" furthers the cats' best interest, and is altogether distinct from the "intent" to dump pets without regard for their welfare.
The bipartisan proposal was introduced by Sen. Joanne Benson (D-Prince George's County) and Del. Wade Kach (R-Baltimore County).
The House bill, HB1473 and the Senate bill, SB1010 will be heard on March 12th, 2014, with people from all over the country testifying in support of the bill.
As someone who has practiced TNR in my own hometown – and faced some legal hurdles after releasing the altered cats – I'd love to see this bill get passed so it will open the door for similar protection in other states. Show your support by following the Maryland Animal Law Center on Facebook.