In an effort to put an end to inhumane "puppy mill" and "kitten mill" breeding operations, San Francisco officials passed a law that permanently bans the sale of non-rescue dogs and cats, and puppies under 8-weeks old, by pet stores in the city.
Under the new law, individuals can still buy animals from licensed breeders, but retails shops cannot sell them – they are only permitted to adopt out animals that come from shelters, Humane Societies and registered rescue groups.
San Francisco is joining more than 200 other cities, including Los Angeles, San Diego, Chicago, Philadelphia, Boston and Austin by passing the new legislation which was designed to target puppy mills and backyard breeders, and also to cut down on the vast number of animals that are euthanized in Bay area shelters every year. You can see a full list of cities with active bans right here.
While there are currently no known pet stores selling non-rescued dogs and cats in San Francisco, the law effectively prevents any future businesses from starting up in the city.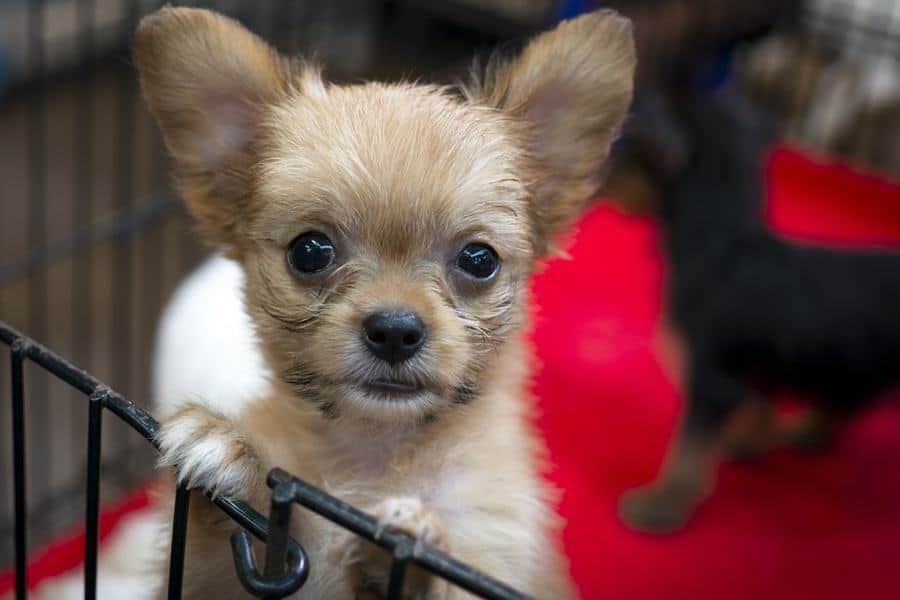 "This ordinance will serve as a deterrent, preventing a business from moving into San Francisco and selling animals from irresponsible mass-producing breeders that churn out puppies and kittens as if they were on an assembly line," District 4 Supervisor Katy Tang, who sponsored the legislation, said. Tang has also called on the U.S. Department of Agriculture to reinstate the portion of its website that documented animal cruelty cases after it was blacked out earlier this month.
The new law, and others like it around the nation, is a huge step in the right direction toward eventually putting an end to commercial mass breeding operations, also known as puppy and kitten mills, and ultimately saving countless lives.
Would you support similar legislation in your own city? Weigh in with a comment below!