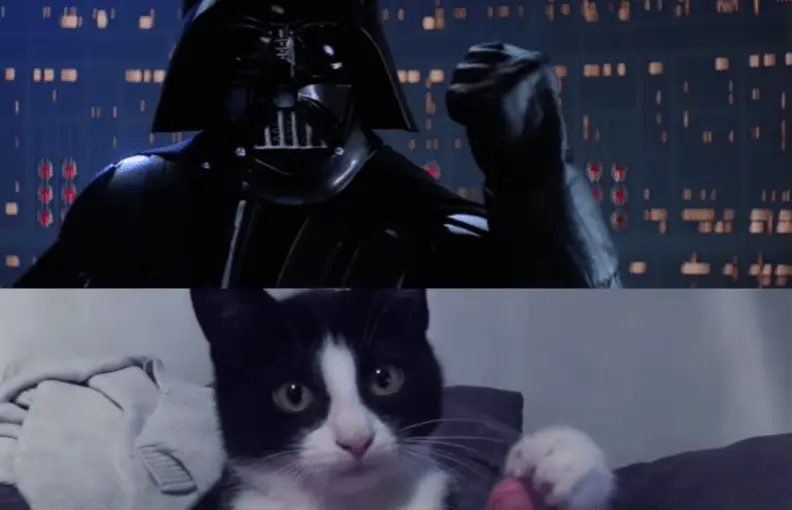 Few scenes from Star Wars are more memorable than the ultimate confrontation between Darth Vader and Luke Skywalker in "The Empire Strikes Back." Remember the iconic scene when Darth Vader reveals to Luke the truth about their relationship?
What's the one thing that might possibly make that scene better? That's right… cats!
YouTuber, Pasdidée reshot the famous scene with his two cats, calling it "The Empire Scratches Back." It's just purr-fect.
Here's the video, presented in split-screen, so you can appreciate just how accurately it compares to the movie version. It's brilliant!