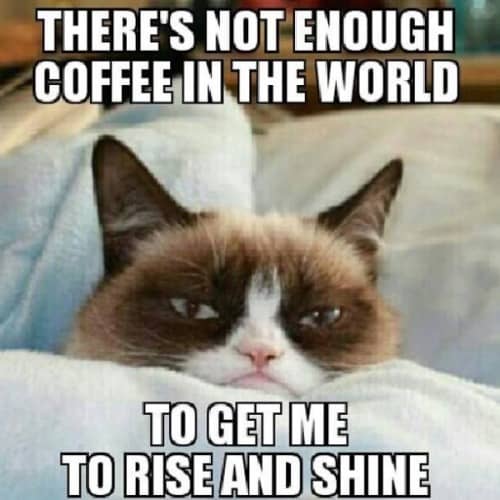 The perpetually P.O.'d internet sensation Tardar Sauce, more famously known as Grumpy Cat, has graced the covers of magazines, has been on television and in movies, she's got a book deal, and even a wax likeness of herself at Madame Tussauds! So it shouldn't surprise us that she's now the muse of baristas all over the world who are putting her cranky-faced likeness into their latte art!
Latte art is created by pouring steamed milk into a shot of espresso, resulting in a pattern or design on the surface of the latte. It can also be created or embellished by simply "drawing" in the top layer of foam. Most often you'll see a simple heart or tulip shape design – and those are difficult in their own right – but more accomplished baristas are creating intricate animals, realistic portraits, and flower designs.
Seeing as how the only coffee art I can create is a brown ring on my desk, I am wildly impressed by these examples of art, often so pretty you don't want to drink them! And it's that much more difficult to create the art with such a recognizable face! Here are 7 examples of amazing Grumpy Cat latte art guaranteed to make you anything but grumpy!