This is #RelationshipGoals.
Chase Stout and Kenzie Jones, an adorable couple from Iowa, just adopted this kitten on Sept. 4, who they named Mr. Wilson. Kenzie had to go out of town and was worried that Chase would forget to feed Mr. Wilson, so she made sure to remind him, "Don't forget to feed our cat," before she left. That's when Chase decided to have a bit of fun… He made himself a stack of pancakes – and made an adorable tiny stack for Mr. Wilson, too!
Chase told Buzzfeed:
"I made them just like I did mine, just with smaller dips of batter," Stout said. "Obviously I had a stack of three so my man Wilson had to have a stack of three as well."
Of course, Chase had to let Kenzie know Mr. Wilson had, in fact, been fed: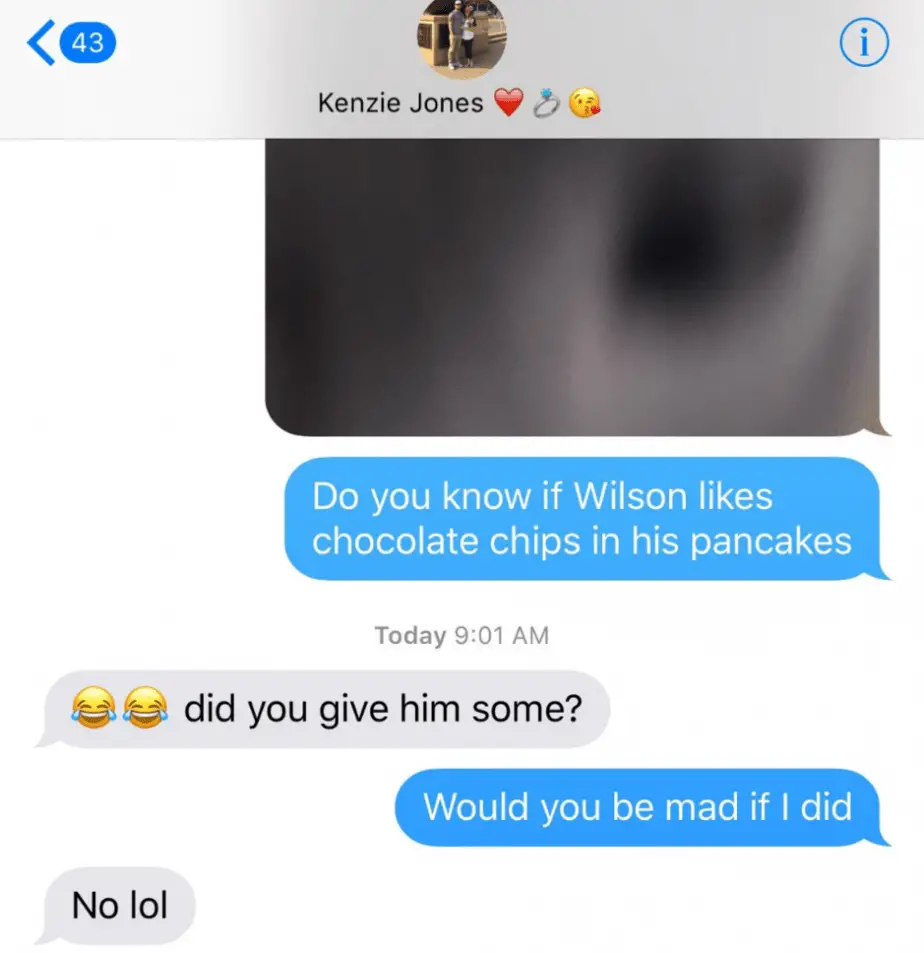 Then, he tweeted the story – which, of course, went viral! It's just too cute! The chocolate chips, by the way, were just a joke. Chase said he knows chocolate is bad for cats and gave Mr. Wilson plain pancakes!
When your girlfriend goes out of town and tells you "don't forget to feed our cat." pic.twitter.com/cJk1VRVzUQ

— Chase Stout (@ChaserStout) September 26, 2016