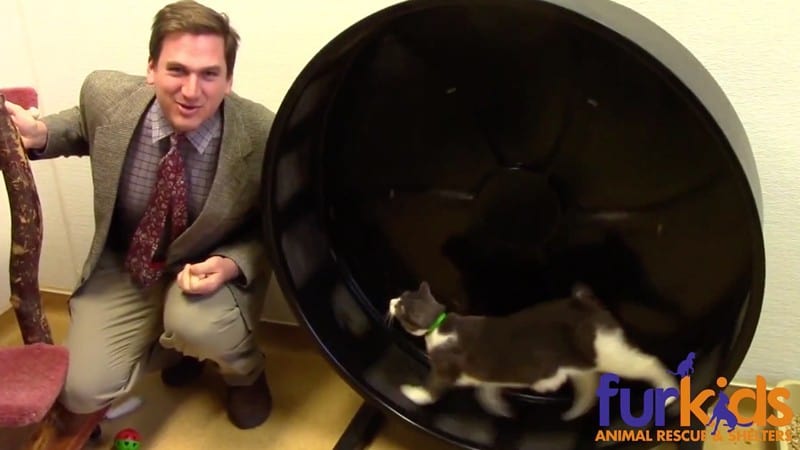 Furkids Animal Rescue and Shelters is an animal rescue organization and group of no-kill shelters headquartered in Atlanta, Georgia. They put together a low (or possibly NO) budget commercial promoting cat adoptions, and it's just so cute and funny it's managed to go viral – climbing all the way to the front page of Reddit.
Check out the video:
The video, titled "Kitty Kommercial," features native Atlantan Paul Preston trying to get cats adopted like a used car salesman. With quotes like, "You like black cats? We got the blackest cats you've ever seen. It's like midnight inside a coffin over here!"  or, "You like sleepy kitties? We've got the sleepiest kitties you've ever seen." Still not convinced? "You don't like tails? Get a cat without one! No problem!"
Of course, no adoption commercial would be complete without a sad rendition of Sarah McLachlan's "In the Arms of the Angels," and Preston performs is hilariously. What makes this video so purrfect? The entire thing was completely improvised at one of Furkids' facilities and was shot in about 30 minutes, and cost the rescue little more than a few cans of cat food for the feline stars!