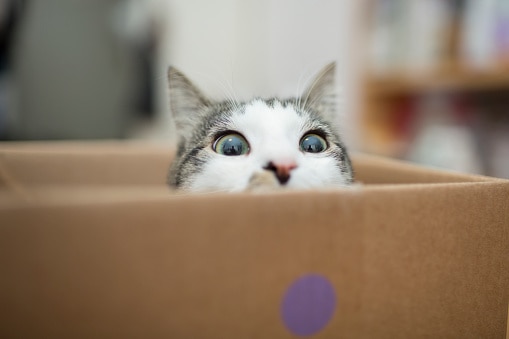 Moving to a new home can be very exciting – but also very stressful. While planning a big move, it's easy to forget just how much our cats can be affected, too. They can get nervous and anxious during a move. This guide will help you ensure that bringing your feline friend along is less stressful for everyone!
Before the Move
Choose your new home and neighborhood with your pets in mind. Make sure you're moving to a pet-friendly area. This is especially important if you have dogs, and need a safe area to walk them! Also, choose a home that has enough living space for you and your pets. Cats will need plenty of space to climb and roam.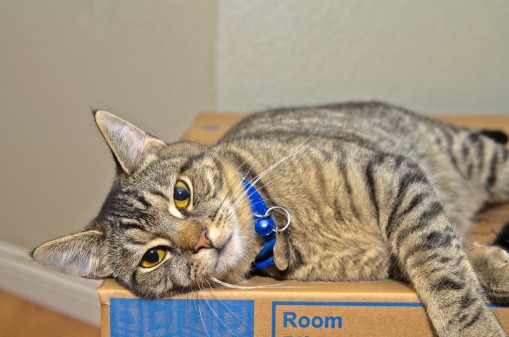 After you've found your new home, be sure to update your cat's microchip information with your new address and contact information. If he's not microchipped, get an ID collar. Though you should be keeping your kitty inside, moving can be hectic, and kitties could escape or get lost during the process. Ensure that there's a way for them to get back to you should the unthinkable happen!
If you're moving far away, try to find a new veterinarian beforehand. And, remember to get copies of your cat's current records from the vet you currently use. A long distance move might also require hotel stays. Plan your trip in advance and find pet-friendly hotels along the way.
Packing
It's no secret that cats love cardboard boxes, and might try to play in them while you're packing! But, keep in mind that all that packing can cause stress for your kitty. Any big change in their environment is a kitty's cause for alarm. Do your packing gradually in the weeks leading up to your move.
Pack a bag for your cat that includes:
Enough food for the trip and a few days after
Any medications your cat takes and her vet records
Your cat's favorite treats and toys
Water varies from one area to the next, so bring a bottle of water from your current home to avoid upset tummies
A First Aid kit so you'll be prepared for anything
Moving Day
Make sure your cats have a safe place to escape the hustle and bustle of moving day! Lock your kitty in a room or large crate safely away from the activity. Put a few of kitty's favorite things in with her, and comfort her often. If your cat is especially stressed, consider letting her stay with a friend or family member until you're ready to hit the road. To calm her nerves, use natural stress remedies, like Feliway or Rescue Remedy.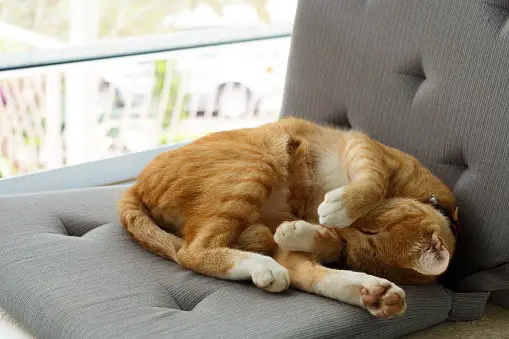 If you're traveling by car, make sure kitty stays safely in a crate or carrier. See this guide on Taking A Road Trip with your Cat for tons of tips on keeping him safe and stress-free. Cats can usually go 6-8 hours without a litter box, but if you'll be driving for longer than that, stop in a safe area and give your kitty a potty break. Disposable litter boxes are a convenient and easy way to let your kitty "go" while you're traveling.
If you're flying to your new home, make sure your cat is in an airline-approved carrier and always fly with kitty in the cabin of the plane with you – it's much safer than shipping your cat as cargo!
Your New Home
Upon arrival at your new place, put your cat in a single room with familiar items, like toys, food, and water to keep him entertained while you're moving in. Try to stick to the feeding schedule your cat is used to in order to reduce anxiety.
Before you let your cat out to explore the new digs, make sure you inspect your home for potential problems. Make sure all windows are closed or window screens are tightly in place to avoid an escapee. Make sure the cords on your blinds or curtains are safely out of reach. And, be careful that anything that might be a potential hazard for your curious kitty is put away – like any cleaning supplies.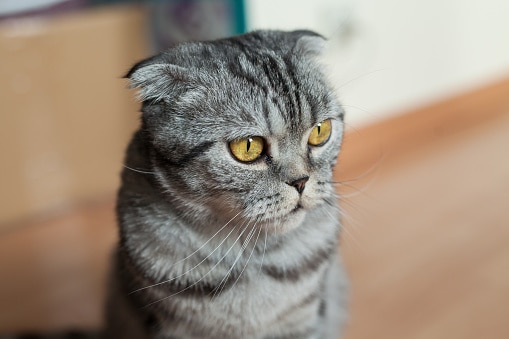 If possible, don't let your cat out to explore until you've unpacked and put everything in its place. This will help your cat feel familiar in her new surroundings. Try to put objects in locations similar to where they were in your old home.
While you'll likely be very busy with all the matters of the move, don't forget to take extra time to show affection and support for your pets. Remember, they don't understand what's happening! Extra playtime, treats, and cuddles will go a long way in helping your cat adjust to all the changes.
Have you moved with your cat? What other tips would you add? Tell us in a comment below!
And if you found this article helpful, help us by pinning it!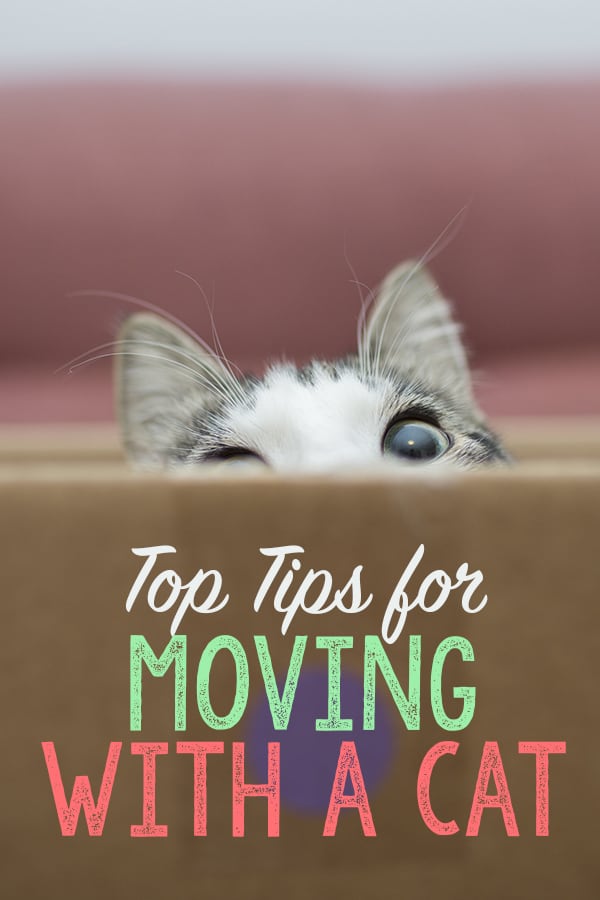 The Catington Post is reader-supported. That means, if you make a purchase through links on our site, we may earn an affiliate commission. All images and names which are not the property of The Catington Post are the property of their respective owners.