As cat lovers, we understand the desire to take your feline companion along on your summer adventures. Traveling with your cat can be an enriching experience for both you and your pet, provided you're prepared and equipped with the necessary knowledge and items. In this article, we'll explore the essentials of traveling with your cat, ensuring their well-being, and making the most of your journey together.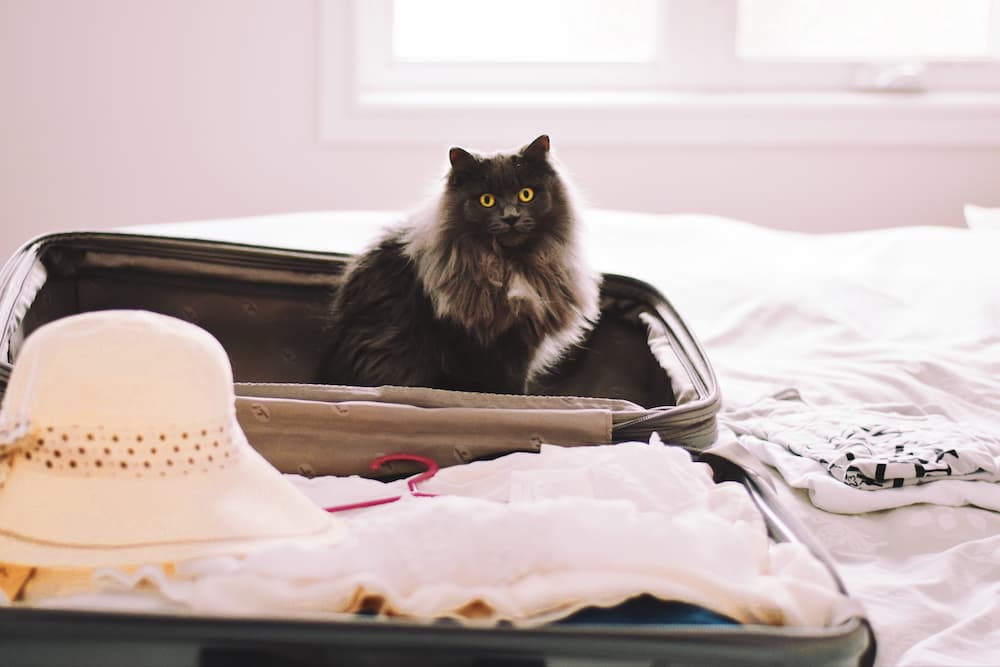 The Rewards and Challenges of Traveling with Cats
Traveling with your cat can be an incredibly rewarding experience, allowing you to bond and share new adventures together. However, it's essential to be aware of potential challenges, such as navigating unfamiliar environments, dealing with motion sickness, or adjusting to new routines. By preparing for these challenges and focusing on your cat's well-being, you can ensure a successful and enjoyable trip.

Before embarking on your summer vacation with your cat, visit the vet for a routine check-up, make sure vaccinations are up-to-date, and discuss the potential impacts of travel stress on your cat. It's also important to familiarize yourself with local regulations regarding animals in transportation or lodging so that you can plan accordingly.
Summer Vacation Destinations for Cats (And Their Humans)
While traveling with your cat requires a bit of extra planning and prep, there are plenty of cat-friendly destinations and vacation ideas to explore!
Here are some ideas to consider for your next trip:
Asheville, North Carolina: This pet-friendly city offers a variety of cat-friendly accommodations and outdoor spaces for leisurely strolls with your cat on a leash. Asheville is also known for its vibrant arts scene and beautiful mountain scenery.
San Diego, California: With a mild climate and numerous pet-friendly hotels, San Diego is an excellent destination for cat owners. Visit the popular Balboa Park or take a walk along the harbor with your cat enjoying the ocean breeze.
Portland, Oregon: Known for its pet-friendly culture, Portland offers several cat-friendly lodging options and attractions. Enjoy a walk through one of the city's many parks or explore the quirky shops and cafes in the downtown area.
Carmel-by-the-Sea, California: This charming coastal town is famous for its pet-friendly atmosphere. Many hotels, restaurants, and shops in Carmel-by-the-Sea welcome cats, allowing you to enjoy the picturesque surroundings with your feline friend.
Key West, Florida: The laid-back atmosphere of Key West is perfect for a relaxing vacation with your cat. Several cat-friendly accommodations are available, and you can visit the famous Ernest Hemingway Home & Museum, which is home to dozens of cats.
Sedona, Arizona: With its stunning red rock formations and pet-friendly accommodations, Sedona is an ideal destination for cat owners who enjoy outdoor adventures. Take your cat for a walk on one of the many trails, or simply relax and enjoy the breathtaking views.
Austin, Texas: Austin's pet-friendly vibe makes it a great destination for cat owners. With numerous cat-friendly hotels and attractions, such as Zilker Park and the Barton Creek Greenbelt, you and your cat can enjoy the city's vibrant atmosphere together.
Vancouver, British Columbia: This Canadian city is known for its beautiful parks and pet-friendly accommodations. Explore the scenic Stanley Park with your cat or take a leisurely walk along the seawall, enjoying the views of the harbor and mountains.
When planning a vacation with your cat, it's essential to research pet-friendly accommodations and attractions in advance. Be prepared with a comfortable carrier, harness, and leash for your cat, and always follow local regulations and guidelines for pets. By choosing a cat-friendly destination, you can create lasting memories and enjoy a unique travel experience with your feline friend.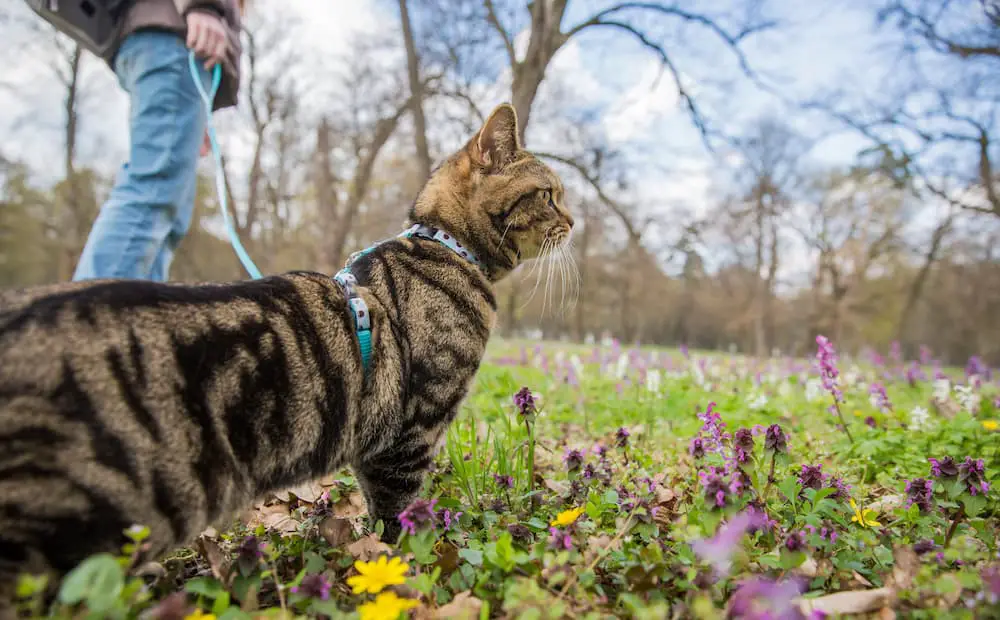 Essential Items for Cat Travel
Before embarking on your trip, it's crucial to pack all the necessary items for your cat's comfort and safety. Here's a list of essentials to bring along:
Cat carrier: Choose a sturdy, well-ventilated carrier that is appropriate for your mode of transportation. For car travel, a hard-sided carrier is recommended, while soft-sided carriers are generally more suitable for air travel. Make sure the carrier is large enough for your cat to stand up, turn around, and lie down comfortably. If you need help picking the perfect carrier, check out this guide to Choosing the Right Carrier for Your Cat.
Food and water: Bring enough of your cat's regular food for the duration of the trip, as well as a supply of fresh water. Pack collapsible food and water dishes for easy storage and transport.
Documentation: Ensure you have up-to-date vaccination records, health certificates, and any required travel documentation for your destination. Some countries or states may require specific vaccinations or health checks before entry.
Litter and litter box: A portable litter box and a supply of your cat's preferred litter will help maintain their routine and ensure a comfortable trip.
Toys and bedding: Familiar items like toys and bedding can help reduce stress and make your cat feel more at home in unfamiliar surroundings.
First aid kit: A pet-specific first aid kit can be invaluable in case of emergencies or minor injuries during your travels.
Ensuring Your Cat's Well-Being During the Trip
To make the journey as enjoyable and stress-free as possible for your cat, follow these tips:
Acclimate your cat to the carrier: Introduce your cat to their carrier well before your trip, allowing them to explore and become comfortable with it.
Plan regular breaks: When traveling by car, schedule breaks every few hours to allow your cat to stretch their legs, use the litter box, and have some water.
Choose cat-friendly accommodations: Research hotels or rental homes that welcome cats and provide a safe environment for your pet. Websites like BringFido.com can help you find cat-friendly lodging options.
Monitor your cat's health: Keep an eye on your cat's behavior, appetite, and elimination habits throughout your trip. If you notice any changes or concerns, consult a local veterinarian.
Make sure your cat's microchip is registered with current contact information: When traveling with your cat, preparation is absolutely essential and this includes preparing for the worst. If your cat becomes lost, a microchip is one of the most effective ways to ensure they'll be returned to you.
Taking your cat along on your summer travels can be a unique and fulfilling experience for both of you, provided you're equipped with the necessary items and knowledge. By following this guide, you can create lasting memories and explore the world with your feline companion by your side. So go ahead, pack your bags (and your cat's), and embark on a fantastic adventure together!
The Catington Post is reader-supported. That means, if you make a purchase through links on our site, we may earn an affiliate commission. All images and names which are not the property of The Catington Post are the property of their respective owners.