St. Paul, Minnesota long-haul truck driver Paul Robertson was taking a break at a rest stop in Ohio to recover from a nasty bout of food poisoning. While he was asleep in the truck, his orange tabby feline co-pilot, Percy stepped on the power window switch and escaped out the window.
When Robertson awoke and discovered his road buddy missing, he posted about it on Facebook:
Although he left a litterbox and food outside of the truck to help him find his way back, by that night there was still no sign of Percy. On top of that, a storm was moving in and Robertson was on a delivery deadline. He would soon have to hit the road…with or without Percy.

After searching for his cat for more than 24 hours, Robertson had to leave without his buddy.

Then he drove 400 miserable miles.
Robertson told the Star Tribune:
"I felt hollow and low and terrible, but I couldn't be days late because my cat went missing."
Robertson wouldn't believe what happened next. He arrived at his destination and – none other than Percy emerged from under the truck! Naturally, he posted about it on Facebook!
Aside from needing a bath and some medication for an eye infection that he probably got from the dirt, dust and road salt he endured on his joy-ride, Percy survived without a hitch! He's resumed his status as co-pilot. And Robertson has fixed the automatic window switches so Percy can't ever sneak out again.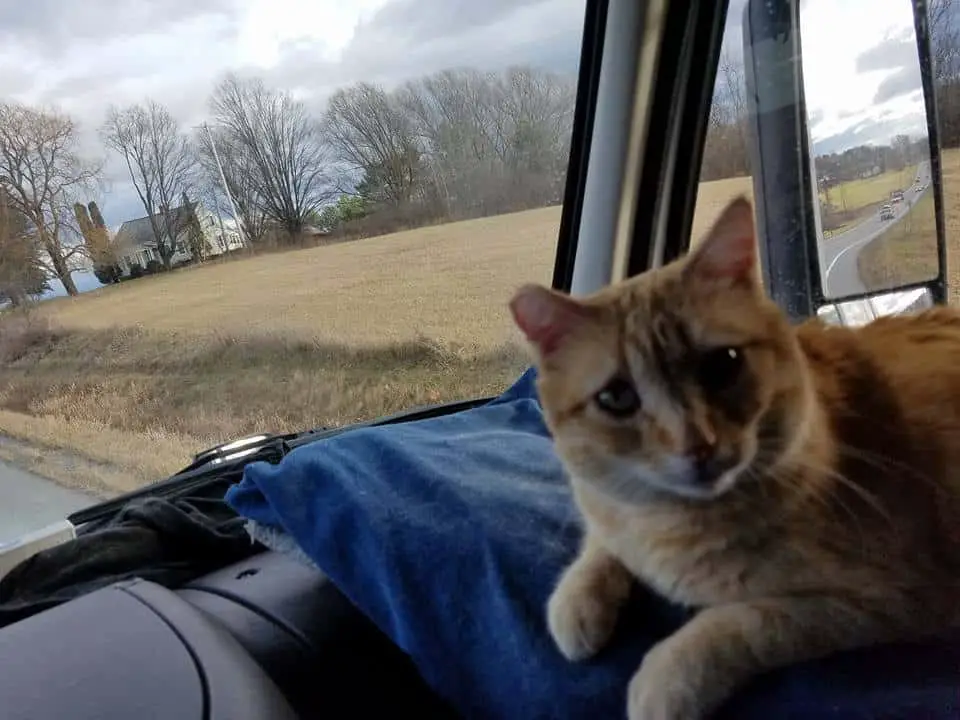 Don't you just love a happy ending?