At a meeting between Indonesia's Ministry of Agriculture and the Dog Meat-Free Indonesia coalition, government officials pledged to end the country's horrific dog and cat meat trade.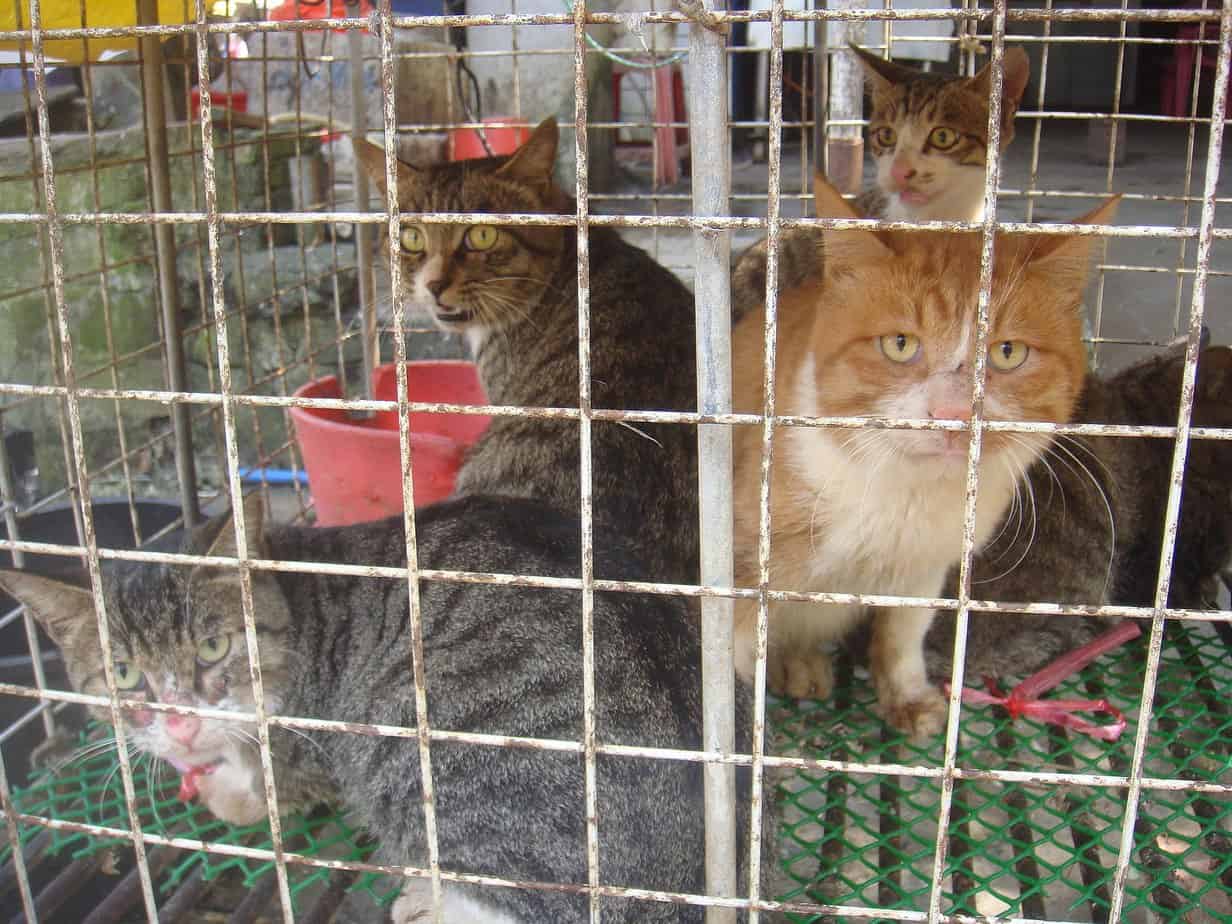 On August 1-2, 2018, the Dog Meat-Free Indonesia Coalition attended the "National Coordination of Animal Welfare" meeting held by the Directorate of Veterinary Public Health, a sub-directorate of Animal Welfare of the Ministry of Agriculture of Indonesia in which all national participants agreed to issue a ban on the trade of dog and cat meat in Indonesia and to prohibit the issuance of health certification for dog and cat meat for human consumption.
A May 2018 investigation by the Dog Meat-Free Indonesia Coalition (DMFC) exposed horrific treatment of dogs and cats being bludgeoned and blow-torched to death in Indonesia's gruesome dog and cat meat trade. The coalition also proved that the dog and cat meat trade posed serious threats to the health and safety of Indonesian citizens due to the spread of rabies and the violence that has sprung up around gangs that forcibly take pets from their owners to sell them into the trade.
Through their tireless efforts over many years – backed by millions of animal lovers, including some of the biggest names in acting, music and sports from around the world that urged Indonesian President Joko Widodo of Indonesia to end the brutal slaughter of millions of dogs and cats each year – that, most recently, included a public warning that millions of global tourists could be at risk of exposure to the deadly rabies virus spread by the county's illegal dog and cat meat trade, the coalition are finally celebrating the major breakthrough.
Mr Syamsul Ma'arif DVM , M.Si , Director of veterinary public health warned of the impacts the dog meat trade is having on animal welfare and described the trade as "torture for animals" after reviewing DMFI's investigation footage. He also cited the risk the trade poses to Indonesia's international reputation, warning that "foreign countries find a low standard of animal welfare and cruelty unacceptable and will stop visiting Indonesia which is very bad for our tourism." He added that "dog meat or any animal that is not registered as farm animals, is illegal" and that the way in which the dogs were handled and transported alone were a violation of animal welfare and must be stopped.
"The dog and cat meat trade is utterly brutal, a risk to human health and largely fueled by crime, so we applaud the Indonesian government for pledging to end the trade following our DMFI investigations. We hope that this bold step will send a strong message to other countries across Asia, such as China, South Korea, India and Vietnam where 30 million dogs and 10 million cats suffer unimaginable cruelty for the meat trade, many of them stolen pets. We stand ready to work with the Indonesian authorities to implement a robust ban, end the slaughter, and bring us one step closer to shutting down these dreadful trades for good," said Kitty Block, President, Humane Society International.
The results of this national meeting will be used as a recommendation for the Ministry of Agriculture to formulate a PERMENTAN (Minister of Agriculture regulations) regarding the ban on trade in dog and cat meat and that of exotic animals in Indonesia.