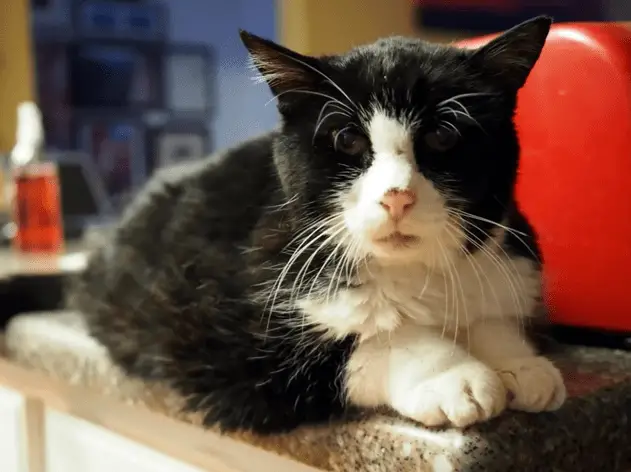 Senior cats need love, too. One lucky family in Utah knew that, and rescued their black and white cat Dexter at the ripe old age of 20. According to his human, Jill Williams,
Dexter was rescued from a bad hoarding situation. He was living in a home with around 100 other cats, most in horrible shape and suffering from poor health and malnutrition. I think he believes he has hit the jackpot.
The Williams family only had two years with their old friend, but it's clear from a video Jill Williams shared on YouTube that he left a huge impact on their lives. She wrote, "the best cat in the entire world has left us. We will never forget the love and happiness he gave in his very short time with our family. Rest in peace, Dexter."
Grab a box of tissues and see the video for yourself (it now has over 100k views!).
I barely got 30 seconds in before tears welled up in my eyes:
In all of the footage of Dexter, you can see how happy he was in his loving home – and how much his family loved him.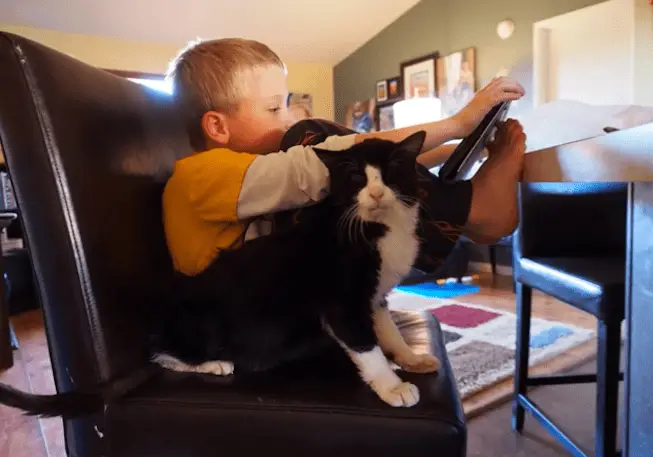 Once you dry the tears from your eyes after watching this lovely tribute, take away this message from Dexter's human family:
It's never too late to save a life. There are so many great animals waiting to find their forever home in shelters across the country.