A cat can be a "purrfect" companion for an older individual. They tend to be more low-maintenance than dogs, they don't require constant attention, and the right cat can become a forever friend that wants nothing more than to snuggle on your lap or curl up in a sunny spot in the house.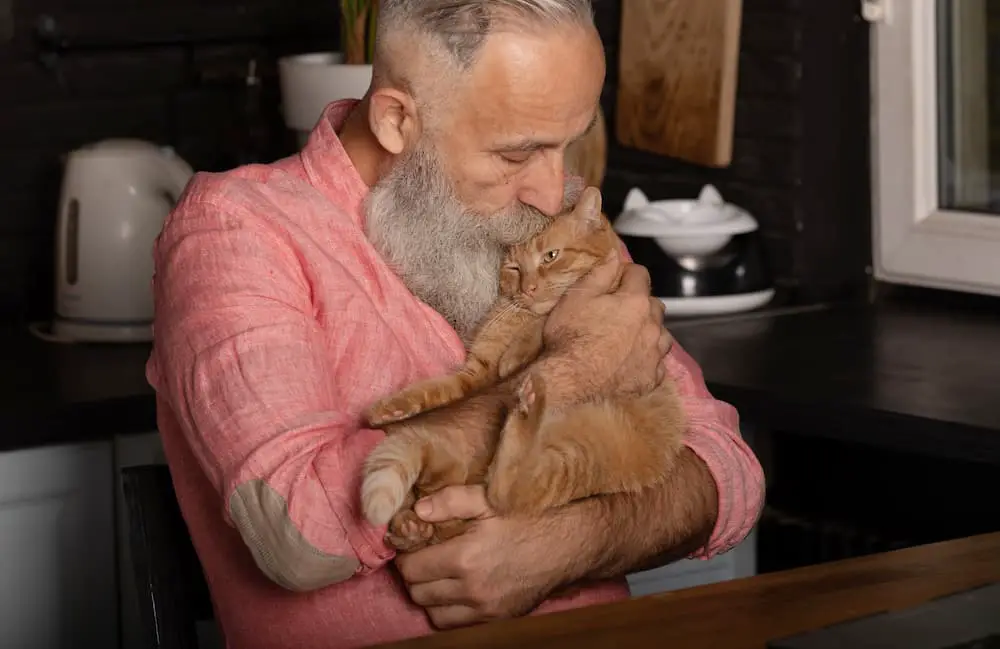 But, as an aging adult, you may have reservations about adopting an animal. Maybe you're worried you won't be able to take care of them properly, or what might happen to your cat if you aren't around.
Let's take a look at some of the ins and outs of owning a cat that you should know about before you decide to adopt one. A feline companion can add a lot to your life, but you have to be prepared for everything involved with pet ownership.
The Benefits of Having a Cat
If you've been on the fence about whether to adopt a cat, the best way to jump over to one side is to consider all of the wonderful benefits that come with cat ownership. One of the biggest benefits you'll receive is companionship. It's not uncommon for older adults to struggle with loneliness and isolation, which can create challenges like:
Depression;
Anxiety;
Weakened immune system;
Distrust of others.
Owning a cat can go a long way to alleviating these symptoms and can benefit your mental wellness. While a cat can't take the place of human interaction, it can help you from feeling so isolated from the world. It will give you something to take care of, and a sense of purpose and responsibility.
Additionally, research has shown that cats can benefit your physical health. Simply being around a cat can reduce your stress levels and help you experience a sense of calm. That can lead to better heart health, lower blood pressure, and even improved self-esteem.
What to Know Before Bringing a Cat Into Your Home
If you've finally hopped over that fence and you've decided to adopt, make sure you prepare yourself and your home for your new furry friend. You'll need plenty of supplies, including:
A food and water bowl;
A soft, comfortable bed;
A brush;
A scratching post;
Cat toys;
A litter tray.
You should also consider decluttering your home and removing anything from the floor that your cat could bat around or potentially swallow. Until they get used to your home, confining them to certain areas will help them feel secure, and it will protect your furniture and belongings.
The long-term well-being of your cat is just as important as their immediate needs. Consider investing in pet insurance for them, and make sure they get microchipped in case they ever leave the house or get lost. While it might seem like a lot of work upfront, you'll both benefit from it.
What You Can and Can't Do
As you get older, it's normal to think about mortality and getting your affairs in order. Most cats live anywhere from 12-18 years, so you might also be thinking about what could happen to them if you were no longer able to care for them.
Maybe you already have a will or a plan for your estate and belongings. However, no matter what you've seen in movies, your cat can't be the beneficiary of your life insurance policy. You can, however, set up a trust for your pet, or designate a caretaker for them and make that caretaker your beneficiary. 
As you can see, there's a lot to consider when it comes to adopting a cat as an older adult. The benefits often outweigh the challenges, and you'll always enjoy having a  furry friend around, but it's still important to think about your lifestyle and all that's needed to prepare before you head to the local shelter.
About the Author: Katie Brenneman
Katie Brenneman is a passionate writer specializing in lifestyle, mental health, and animal-related content. When she isn't writing, you can find her with her nose buried in a book or snuggling with her cat, Clementine. To connect with Katie, you can follow her on Twitter.
---
The Catington Post is reader-supported. That means, if you make a purchase through links on our site, we may earn an affiliate commission. All images and names which are not the property of The Catington Post are the property of their respective owners.