Whether you're looking for a heartwarming true story of love and companionship or a simply-can't-put-it-down novel that'll inspire you to hold your four-legged friends a little closer, you'll find it in this list of 7 new cat books to read in 2022.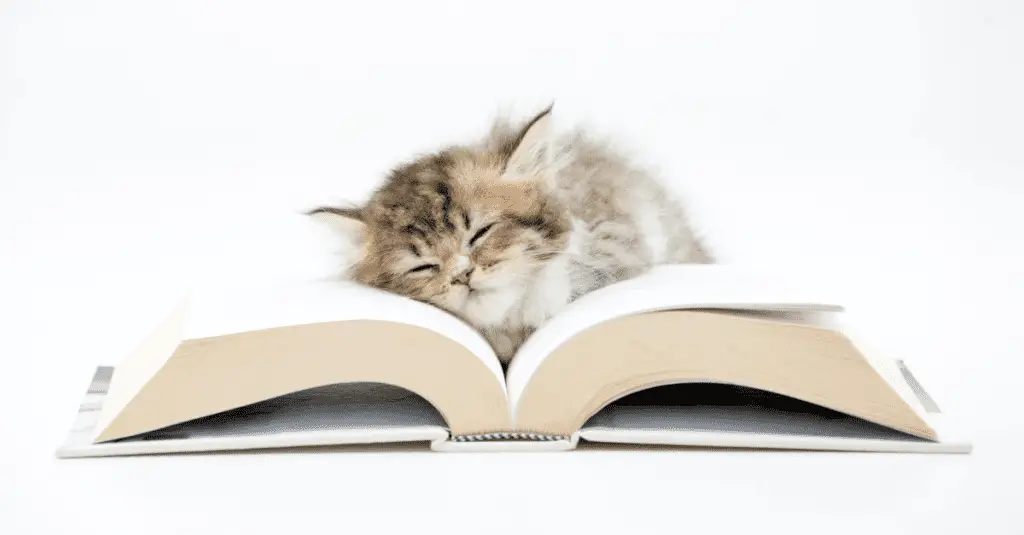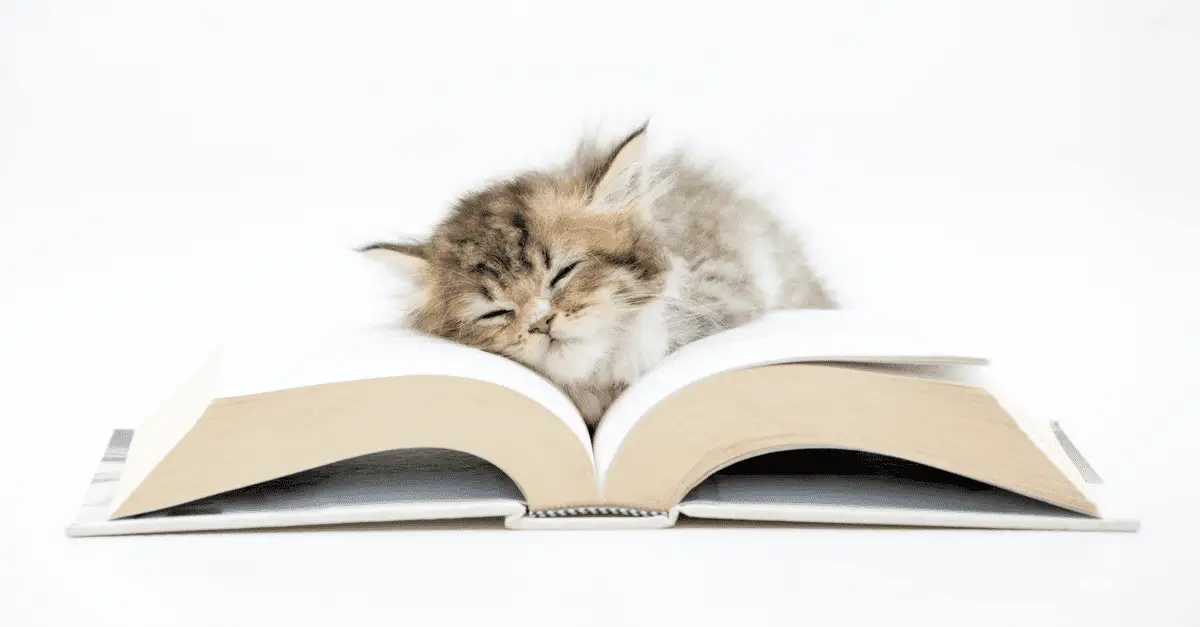 The Catington Post is reader-supported. That means, if you make a purchase through links on our site, we may earn an affiliate commission. All images and names which are not the property of The Catington Post are the property of their respective owners.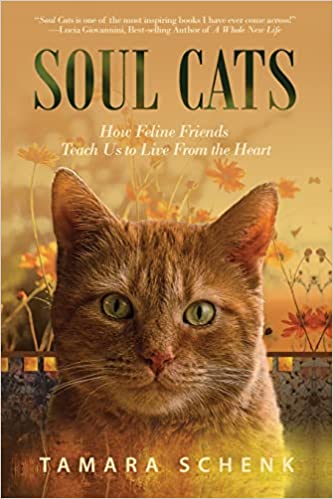 by Tamara Schenk
Sometimes life calls upon us to take matters into our own paws.
Soul Cats is a book that carries with it a very special and personal mission. The dying wish of "soul cat" Max was for his human guardian to write this very book, as he passed away just a few short weeks after.
Within the pages lies a story overflowing with deep love between Max, Flix, Howy, and their human guardians. Together, their love is the prevailing force that sees them through times of significant challenges.
Our animal-human relationships exist on a plane of consciousness that transcends that of our relationships between other humans. Soul Cats puts the reader in the perfect center of our animal-human relationship, engaging in a journey about communication, true connection, distress, and the light that gets us all through it.
We all come with our own mental and physical baggage, something that older cats from the animal shelter share in common with us. Soul Cats explores the symbiotic healing power of cats and their humans caring for one another until they one day cross the rainbow bridge on their own terms.
Soul Cats is teeming with stories—following the alpha cat Max, cerebral thinker Flix, and the ever-bright Howy. The cats and their human guardians experience situations laced with joy and emotion, but also those of profound and sobering reality.
At its core, Soul Cats makes an indisputable case for how conventional medicine, natural healing methods, and energy clearing work can create a powerful trinity of relief and deep meaning in our lives.
The experience of reading Soul Cats is one that touches the soul of the reader. It's a beautiful story that weaves together courage, deep care, and shows the power that a legacy of love can produce.
Available on Amazon.com January 11, 2022
---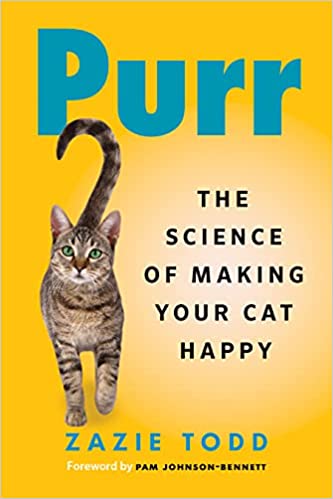 by Zazie Todd
Cat people, rejoice! "Purr covers all the essentials to ensure we are raising our cats right!"—Ingrid Johnson, Certified Cat Behavior Consultant 
We all love our cats and we all want them to be happy. But making our cats happy isn't about buying them lots of things—it's about finding out what matters to them. In Purr, animal behavior expert Zazie Todd addresses every stage of your cat's life and offers surprising and effective advice for even the most experienced cat owner, all with the science to back it up.
In this indispensable book, "cat lovers learn the science behind cats' petting preferences; the multiple meanings of purrs, chirrups, and meows; how to best satisfy the scratching and stalking desires for indoor cats; and even how to keep both cats and wildlife safe if your felines spend time outside."—Cat Warren, New York Times-bestselling author 
Cat lovers will also discover how to:
Enrich your cat's life through play and exercise
Reduce anxiety and fear around your absence, visitors, and trips to the vet
Train your kitten or cat without causing harm (i.e. don't use a spray bottle!)
Provide for special needs like asthma
Make senior cats comfortable
And so much more!
In Purr, Zazie Todd demystifies the feline-human relationship so you can form your special bond based on your cat's unique needs—all while learning lots and having fun together.
Available on Amazon.com May 3, 2022
---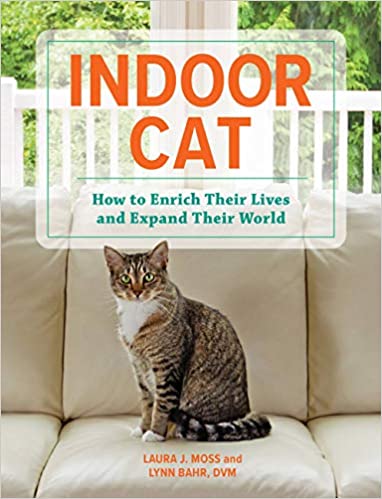 by Laura J. Moss , Lynn Bahr DVM 
Can an indoor cat live a happy, stimulating, and active life? A veterinarian and a journalist answer this question with a resounding "yes," and offer real-life guidance for opening up your cat's world, even if they stay within the confines of your home. 
There are many myths our culture perpetuates about domestic cats: they live longer indoors, sleep all day, are easy and low-maintenance pets, and can't be trained. Even the most well-meaning kitty caregiver will be surprised to learn that these long-held beliefs aren't necessarily based on facts, but instead reflect the many ways we have adapted our feline friends to our indoor, domesticated lifestyles.
Indoor Cat, by Laura J. Moss, journalist and founder of Adventure Cats, and Lynn Bahr, a feline-only veterinarian, explores how to help cat owners understand a cat's perspective of their indoor homes, with practical ways to enhance cats' lives to the fullest and combat countless health and behavioral problems that result from indoor living, as well as raising the question: should every cat live exclusively indoors?
Together with scientific studies, expert opinions from vets and behaviorists, and firsthand accounts and interviews, this informative and engaging full-color guide strives to reach compassionate cat owners looking for new ways to care for and connect with their feline companions.
Available on Amazon.com April 5, 2022
---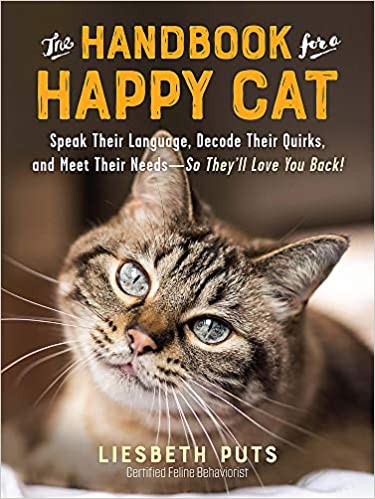 by Liesbeth Puts
Give your best friend more purr and pounce with this whiskers-to-tail guide to the good life!
One reason we're wild for cats is that our cats are still wild at heart. On our laps, they're purring lovebugs, but on the prowl, they're fearsome hunters—with territorial instincts to match.
The Handbook for a Happy Cat takes us inside the feline mind to decode what our cats really want in life and how they try to tell us. You'll learn:
Why a bigger water bowl does away with "whisker stress"
How to move like a mouse for maximum fun at playtime
Skills to teach your kitten for a lifetime of easy vet visits, grooming, and more
Subtle signs of stress such as excessive scent-marking and lip-licking
How to tell frolic from fighting in the multi-cat household (and how to give frenemies a fresh start)
What makes a scratching post so tempting that your sofa will be spared
How to reassure a spooked cat with the "slow blink"
Why it's pointless to "punish" a cat—but training is possible!
Certified behaviorist Liesbeth Puts traces every feline mystery to cats' natural behavior and needs. A happy cat is a cat who can be herself!
---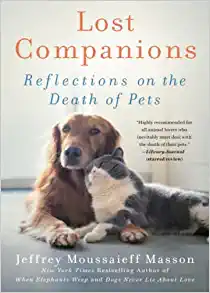 by Jeffrey Moussaief Masson
A heartfelt exploration of human grief after the loss of a pet by the New York Times bestselling author of Dogs Never Lie About Love.
Over 84 million Americans―almost 3/4 of the US population―own a pet, and our society is still learning how to recognize and dignify that relationship with proper mourning rituals. We have only recently allowed the conversation of how to grieve for our non-human family members to come front and center.

Lost Companions fills a specific, important demand, a massive need in the market for an accessible, meaningful book on pet loss. Jeffrey Moussaieff Masson takes a very personal, heartfelt approach to this difficult subject, allowing readers to explore their own responses and reactions, suggesting ways through and out of grief, as well as meaningful ways to memorialize our best friends.

Lost Companions is full of moving, thought-provoking and poignant stories about dogs, cats, horses, birds, wombats and other animals that beautifully illustrate the strong bond humans form with them.
---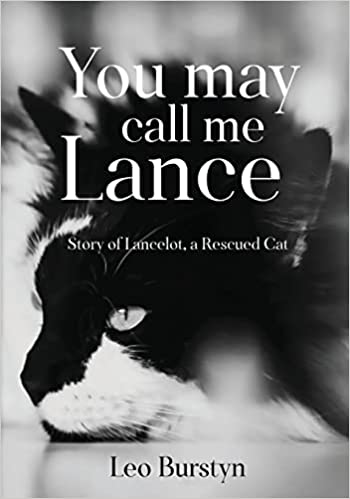 by Leo Burstyn
You may call me Lance is a story of Lancelot, that Most Noble Knight,
Many cats lead extraordinary lives, but not many are lucky enough to have their adventures documented through the eyes of someone who truly understands them. Sir Lancelot is a legend of a cat, a YouTube star in the Helpful Vancouver Vet videos, and a valuable member of a veterinary clinic's staff. And now you can marvel at the story of his life as told in his own words and written down by the father of the helpful vet himself, with exclusive access to one of Vancouver's most regal and bewhiskered internet celebrities.
Every person who has adopted a cat from a shelter wonders at some point-usually while looking into those enigmatic eyes half-closed in contentment-where did you come from? What was your life like before we met? What hardships did you overcome to, finally and deservedly, land in the luxury of my lap? The cat rarely replies. That is why this book is such a marvel. A chance to see the world through the cat's eyes. It is based on personal interviews with Sir Lancelot (with interpretation helpfully provided by members of staff at the veterinary clinic where he resides).
Follow the exploits of a young cat as he deals with growing up, adjusting to surviving on the streets and back alleys of a large city, and eventually finding his forever home all seen through the eyes of the phlegmatic titular feline. This is a story of loss, adventure, redemption, and observational humor that is great for children of all ages, as well as adults who have a special place in their hearts for cats and all that cats do.
---
by Paul Barbera
Inspirational interiors and the enigmatic felines who call them home.
Cats can be notoriously aloof, yet they have a special knack for commanding a room. What can these curious creatures reveal about their owners' personal style and design sensibilities?
Where They Purr showcases twenty-eight inspirational houses and their stylish interiors, along with the charismatic felines that call these places home. From a historic Victorian terrace to a modern farmhouse with panoramic vistas, an art-filled inner-city apartment to a cozy rental that melds classic pieces and clever design, discover each cat's domain and their predilection for sunlit nooks, midcentury furniture, or rooms with a view.
Through stunning photography, Paul Barbera captures these enviable homes complemented by the enigmatic qualities of those most contrary of domestic companions: our cats.200 color illustrations
---
If you're an avid reader and a lover of all things cat, don't miss our favorite cat books from 2021, too!
Enjoyed this article? Pin it!