A couple traveling by plane from Erie, Pennsylvania to Tampa, Florida has been cited with animal cruelty after their pet cat was discovered packed in their checked luggage.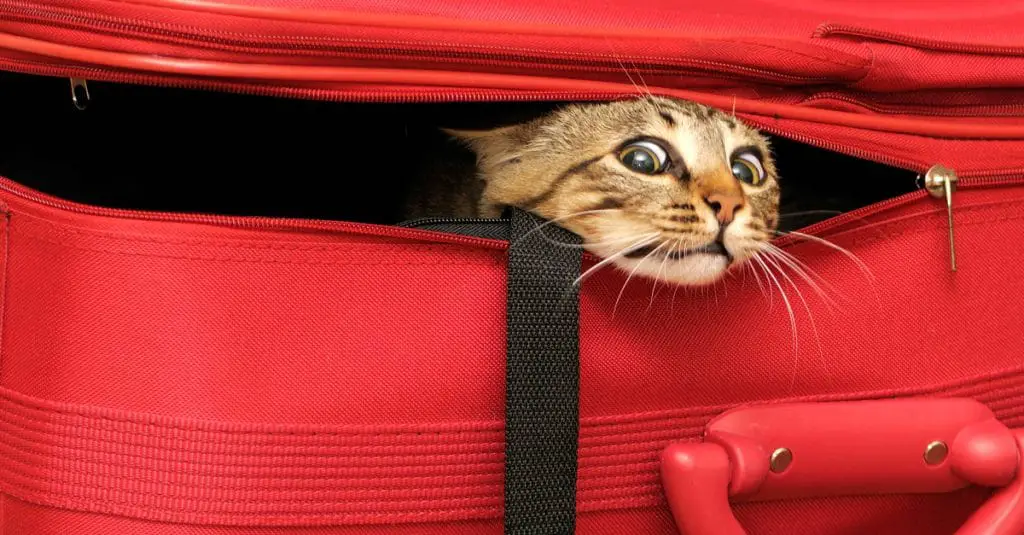 21-year-olds Olivia Sari and Nicholas Larrison were heading home after the Christmas holidays on New Years Day. Like thousands of other passengers that day, they checked their bags and headed to the gate. That's when the airport's baggage inspection system alerted Transportation Security Administration (TSA) officials that the bag required extra checks, reports the Erie Times-News. Erie airport staff inspected the bag and found 6-month-old Slim packed inside among their clothes and toiletries.
Ian Bogle, the airport's director of public safety and facilities, said, "A poor decision made on the customers' part."
According to the Erie Times-News:
Airport police cited [the couple] with a summary count of transporting animals in a cruel manner, for placing the cat inside the luggage "without food, water or air," police wrote in the citations. They face fines and costs.
Bogle said, "Each airline has procedures for transporting pets on flights. It's not a difficult process, and the airlines are more than happy to accommodate pet owners. Putting a pet in a checked bag is not the recommended way. Twenty-eight years I've been here. I've seen some unique things. I've been involved in plenty of unique things. This is a first."
The couple had to return to Florida without Slim, who was turned over to the Humane Society of Northwestern Pennsylvania.