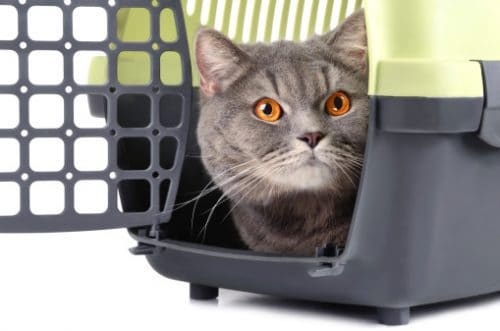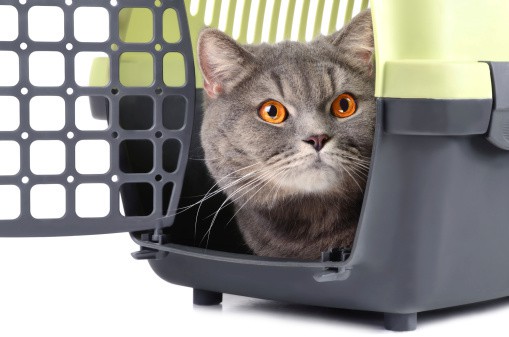 Dear Jennifer,
I train shelter cats and would like to have more ways in which to "lure" particularly smart kitties who do not necessarily desire to be placed back into their kennels after being let out and also are not fond of being held in order to get back to their enclosures. What has worked best for you? thank you!
Annette
Dear Annette,
First of all let me say "thank you" for taking time to work with shelter cats.  It is because of people like you that more and more shelter cats get the chance to become adoptable and cherished family companions!
I do not know if you have the luxury of working with the cats in the area they are being housed.  If so, I would work on shaping the cats to go in and out of their kennels on cue, making a game out of it and heavily rewarding them when they go back into their kennels.  Check out this video of my assistant trainer Kelsey shaping her cat, Juice, to go into his carrier.  It would be the same concept as the kennel:
Using a wand toy to play their way in and then again ending with a high value treat or meal would be another thing to try.
When all else fails I would use a low stress wrap to pick up and place the cat back in her kennel.  For my own cats I use a basic "burrito wrap" as taught by Dr. Sophia Yin DVM.  I have had to use this several times with one of my foster cats in order to get him into his carrier before I had a chance to work with him.  I just wrapped him loosely so that once he was in the carrier he could easily get out of the towel:
I hope that helps!
Jennifer Mauger, CPDT-KSA
Jennifer is a Certified Professional Dog Trainer through the Certification Council for Professional Dog Trainers and owner of both L'Chaim Canine and L'Chaim Feline.  Her interest in working with cats began after going into homes where, although she was working with the dog, Jennifer saw that the cat was also in need of behavior modification and mental enrichment.  She wanted to be able to advocate for the cats from the point of view of a professional.  For more training tips and tricks,  follow her on Facebook by clicking here.
Do you have a training question for Jennifer? Ask her by clicking here.