California Highway Patrol are no strangers to rescues on the iconic Golden Gate Bridge, but they got a rather unusual call from a concerned citizen. A kitten had been spotted in the middle span of the landmark bridge, and the CHP sprung into action.
At first, they couldn't find him, but didn't want to leave an animal in danger, so they gave the bridge another pass. That's when they noticed "a little furry head popping out from inside of the movable median barrier that separates the northbound and southbound lanes."
Officers stopped traffic momentarily, got out, and grabbed the terrified little orange kitten and bring him to safety.
Officer Smith decided to transport him to VCA Madera Pet Hospital, who gave him an exam and a much needed bath and sent him back up to Officer Smith along with medicine, a goodie bag of supplies, and a proper carrier. Since the kitten had no collar and no microchip, Officer Smith decided to foster the little guy and nurse him back to health.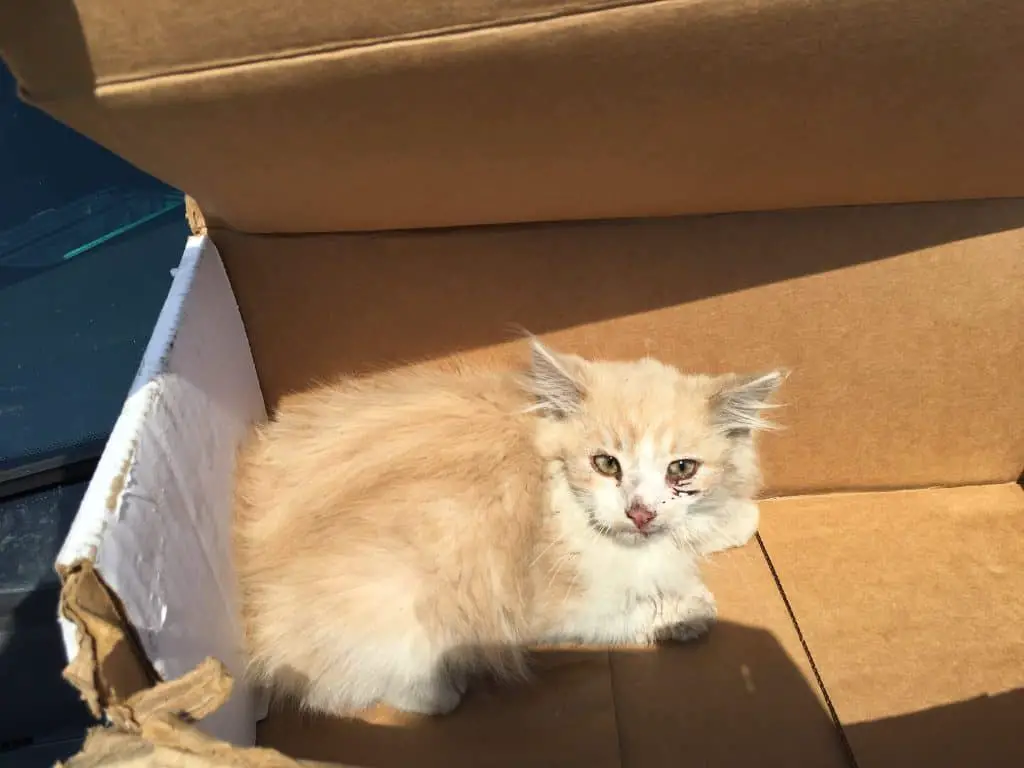 The good people at VCA Madera took care of the little kitten free of charge!
CHP Marin still wonder how the kitten made it all the way to the center of the bridge without getting hit by a car. They wrote on their Facebook page:
If you happened to lose your little cat in the middle of the Golden Gate Bridge today, please give us a call or send us a message. We are very perplexed as to how he managed to get so far out in the middle of the Golden Gate Bridge without being hit by another vehicle. Until then, this cute little guy, tentatively named Bridges, is on his way to a new home with people who will take great care of him.