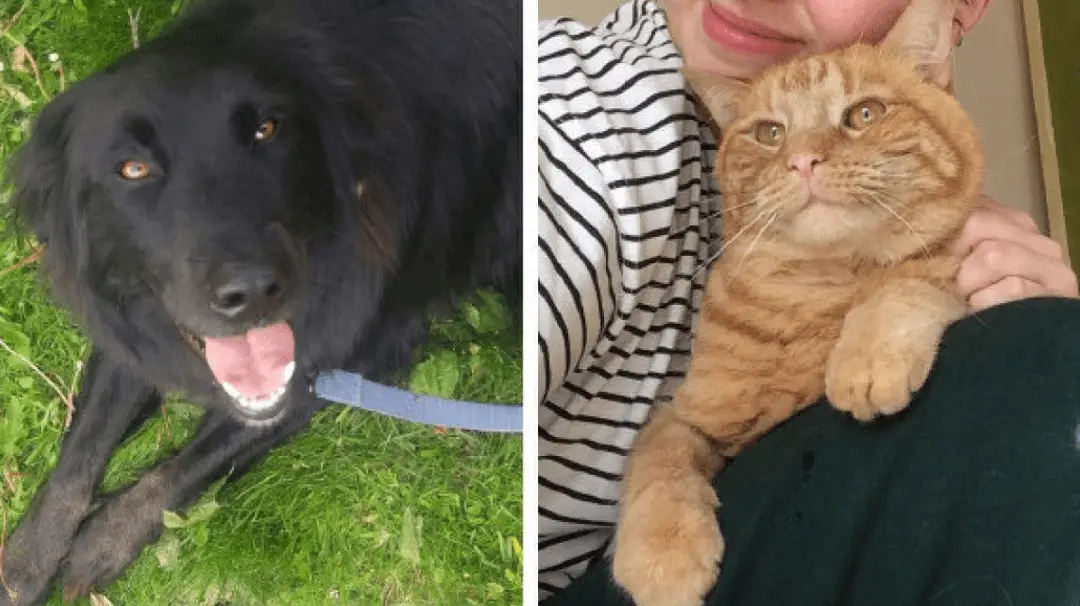 A cat in New Brunswick, Canada, has been reunited with his family after being lost for six weeks. And he owes at least one of his nine lives to an unlikely hero…a dog.
Shelly Colette was walking her border collie lab mix Cash a few weeks ago when he stopped over a manhole and refused to move. She looked down through the grate and immediately recognized Ghost – a cat who she'd never met before, but she had seen signs around town that he was missing. She told The Star, "Cash was very intrigued and refused to leave. He wanted to save this cat."
Colette called Ghost's owner, Izzy Francolini, who rushed to the scene.
It took 6 guys and 3 sledgehammers to bust the rusted manhole cover open and, by then, the noise scared Ghost further into the drain. Francolini waited by the open manhole for 6 hours but there was no sign of the orange tabby cat. She, reluctantly, left her post.
About 3 hours later, Francolini returned to try and lure Ghost out with food – and it worked! The elusive kitty had lost three pounds and had a couple of ticks, but he was otherwise still in good health.
And if it weren't for Cash, Francolini says she may have never found Ghost. "I love that dog dearly," she told The Star.
It turns out Ghost has a reputation for being elusive – in fact, that's why he was given his name. He was once found inside a wall and it took nearly a month to catch him!