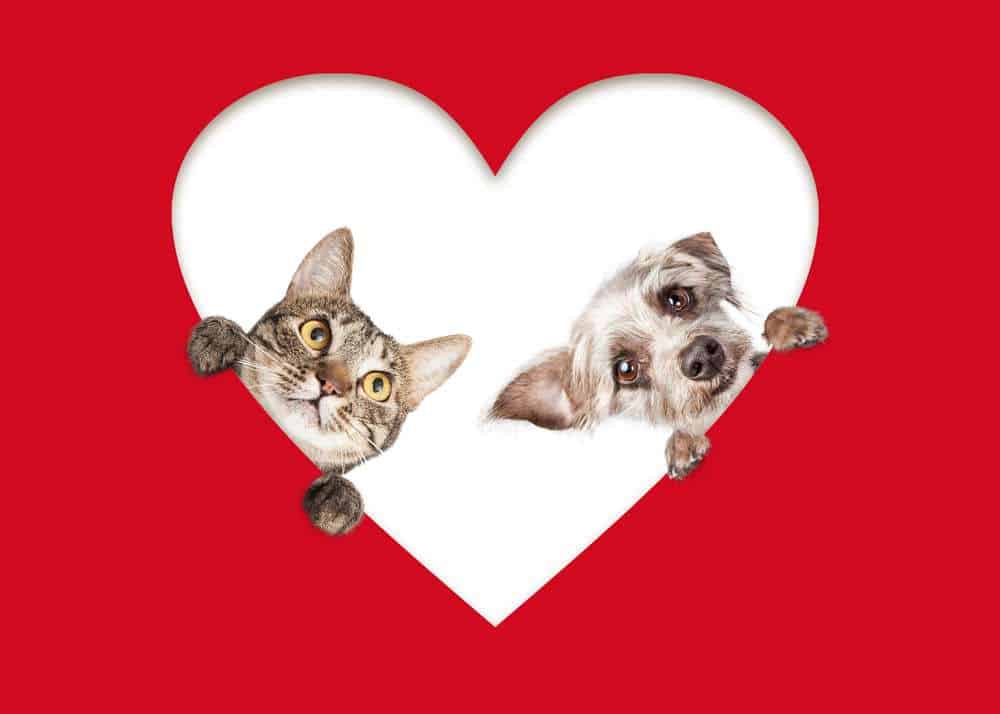 It's almost time to wish everyone a Happy Valentine's Day! Dogs and cats make the best Valentines ever, don't they? It's the purr-fect day to celebrate your fur-friend's unconditional love – but here are some quick reminders to keep your one true love safe on Valentine's Day (and every other day, too!):
1. XYLITOL
Xylitol is the sugarless sweetener used in many candies and gums. Even in tiny amounts, it is deadly to dogs and may be poisonous to cats, too. Make sure your furriest friend doesn't have access to anything that contains xylitol!
2. FLOWERS
Flower bouquets are beautiful, and a common Valentine's Day gift. Roses are most popular to receive on this day of love, and they are safe for our pets (but watch out for those sharp thorns!) many bouquets include flowers that are poisonous – yes, even deadly – to our furriest loves. Educate yourself on which plants and flowers need to be kept out of reach. Lilies, for example, are deadly to cats.
3. CANDLES
A romantic dinner could quickly turn into a fire disaster when pets and open flames mix! Keep your pets away from lit candles. Additionally, some highly scented candles can cause trouble for their sensitive noses.
4. DECORATIONS
Be aware of where you throw away your Valentine's Day decorations. Discarded ribbon and wrapping paper can spell disaster for curious kitties. No one wants to spend Valentine's Day at the emergency animal hospital!
5. CHOCOLATES
It should be common knowledge, but many pet parents still don't know that chocolate is toxic for pets! The darker the chocolate, the higher the toxicity. So, keep your chocolate hearts away from your furriest friends!
Happy Valentine's Day from your friends at The Catington Post!
The Catington Post is reader-supported. That means, if you make a purchase through links on our site, we may earn an affiliate commission. All images and names which are not the property of The Catington Post are the property of their respective owners.