A cat who'd just given birth to 3 kittens of her own welcomed an orphaned Sphynx kitten and literally nursed her back to health. Soon, they'll both be ready for new homes.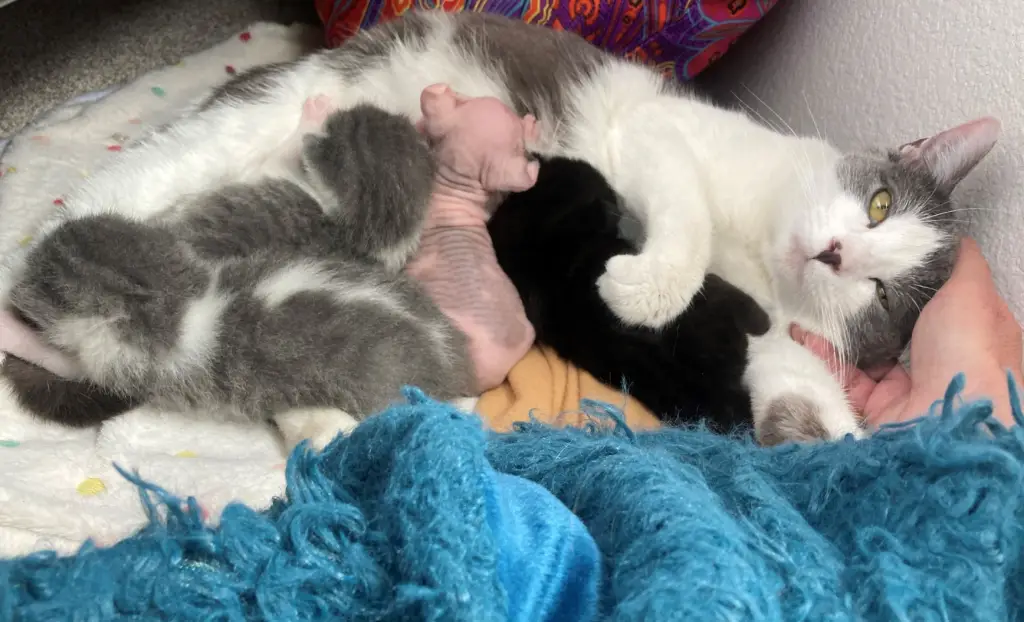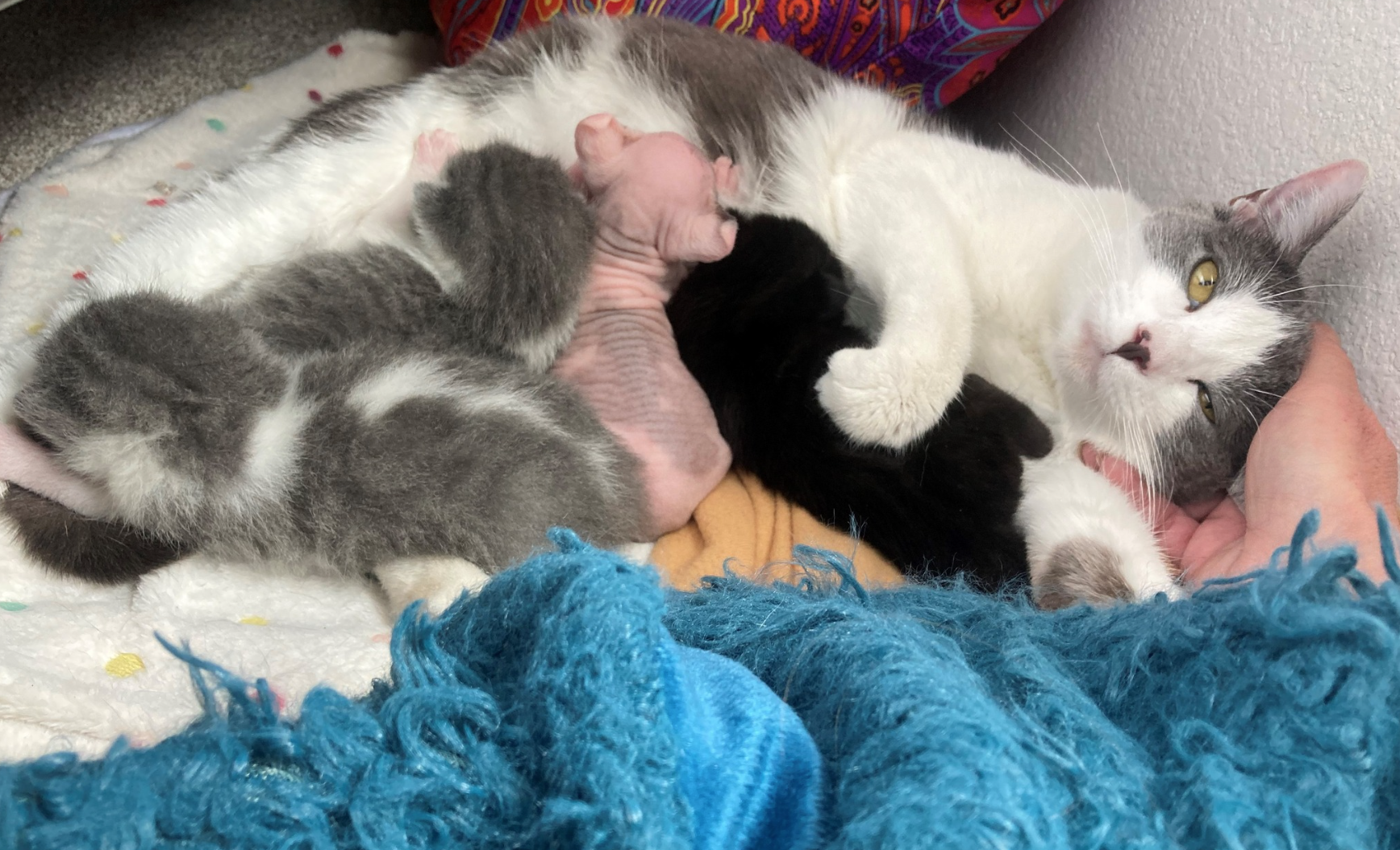 The Helen Woodward Animal Center in Rancho Santa Fe, California took in a newborn Sphynx kitten after her feline mom showed no interest in nursing and her other siblings all passed away. Shelter staff began bottle-feeding the tiny hairless kitten named Cleopatra, but knew a mother's love was what she really needed to thrive.
Six days after the journey to save Cleopatra began, a pregnant domestic shorthair came to Helen Woodward from a partner shelter. The pregnant cat, named Ballerina, gave birth to three healthy kittens three days later.
Staff described Ballerina as "extremely affectionate," saying she "welcomed [Cleopatra] as the fourth member of her adorable feline family…within minutes." Ballerina began nursing the tiny Sphynx kitten with her own newborn babies.
Ballerina took to Cleopatra immediately.
Ballerina is "in love with" Cleopatra, according to animal center foster program supervisor, Erin Schmitt. "Animals are amazing. It's as though Ballerina sensed a need in Cleo and decided to not only provide her nourishment but provide her all the love she'd been missing."
When the kittens—Bean, Biscuit, and Bunny—are old enough to be weaned, they, along with their mom, Ballerina, will be available for adoption. Cleopatra will spend a bit more time at the shelter to pass her final health checks before she, too, will be ready to find a new home.
If you are interested in adopting Ballerina or one of her kittens, visit Helen Woodward Animal Center at animalcenter.org/cats.
The Catington Post is reader-supported. That means, if you make a purchase through links on our site, we may earn an affiliate commission. All images and names which are not the property of The Catington Post are the property of their respective owners.