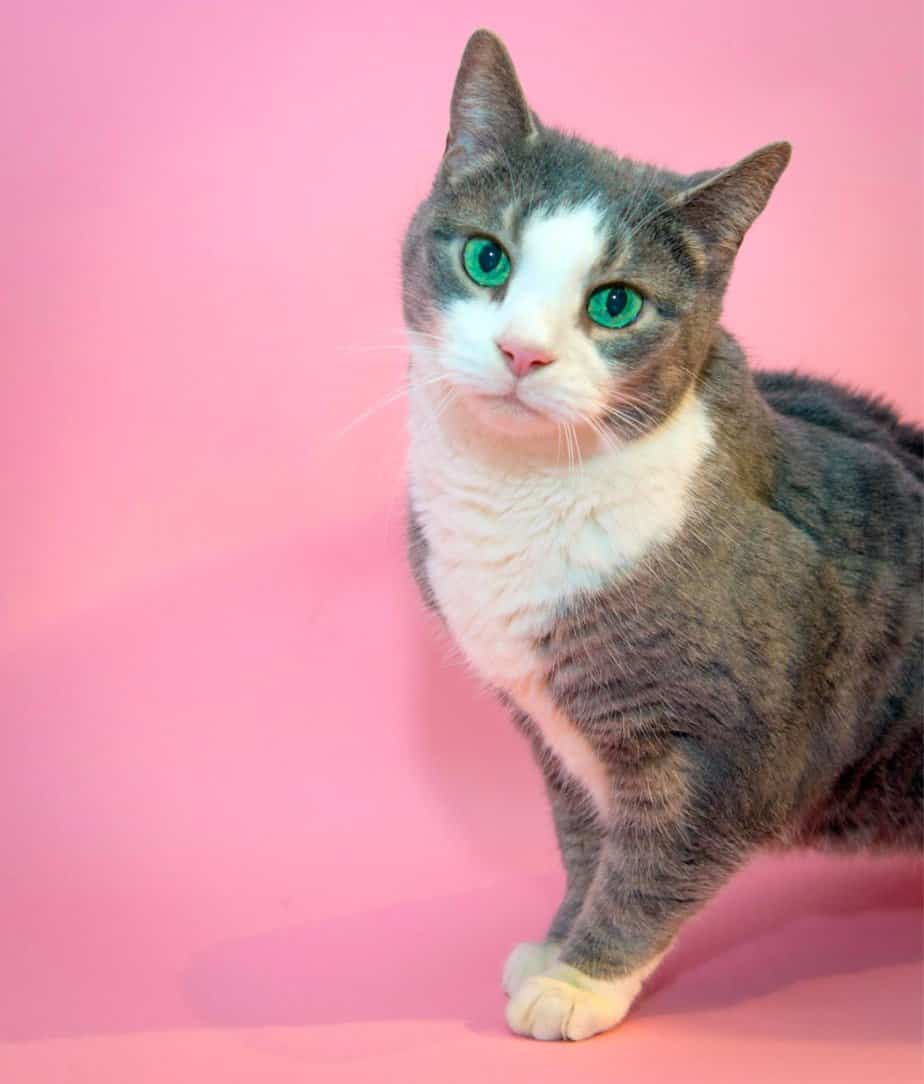 "I hate this cat and this cat hates me — and my wife hates her, too."
That's what this cat's owner told the Humane Society of New York when he finally decided to "get rid of" the cat he'd kept confined to the attic of his home for the past 13 years. With little to no human interaction, other than being chased up the stairs if she wandered out of the musty attic, the cat – who wasn't even given a name – was never shown any love or companionship. Until now.
Fortunately for the grey and white cat with those striking green eyes, Anne-Marie Karash, the associate director of the Humane Society of New York, saw potential in this severely under-socialized cat. They took her in and finally gave her a name — Andrea.
Karash told POPSUGAR that for the first two days, Andrea wouldn't eat or even come out of her bed. "We put out a variety of food to entice her. She just hissed." But, they report that Andrea has blossomed into an affectionate cat!
She's learned the joy of frequent chin scratches and stretching out in the sunlight.
The best news of all? The green-eyed beauty just got adopted! After 13-years of neglect and only 6 weeks at the shelter, Andrea has a forever home where she'll be showered with all the love she deserves!