Can a cute cat with a vacuum save a baby's dreams? In the new wacky adventure created by Adria Regordosa, he can!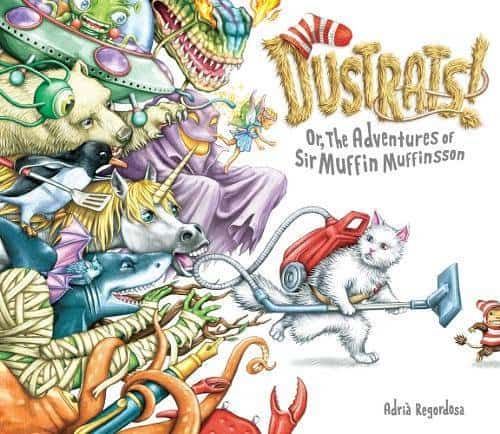 DUSTRATS! Or, the Adventures of Sir Muffin Muffinsson [POW! Books, May 16, 2017] is an imagination-fueled story guaranteed to entertain children and parents alike. Much like Where's Waldo?, Regordosa's craftsmanship creates moments of parent-child bonding as children play hide-and-seek, looking for hidden Dustrats on each page.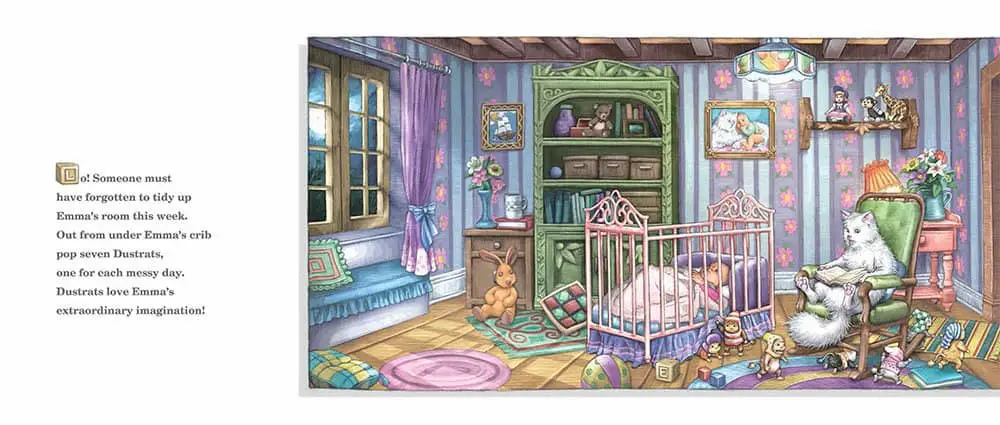 Dustrats are little balls of dust that live under the baby's crib – they wear socks for hats – and come to life when baby Emma dreams, wreaking havoc throughout the house. It's Sir Muffin Muffinsson's job to watch over Emma and keep the naughty Dustrats under control. Can he do it?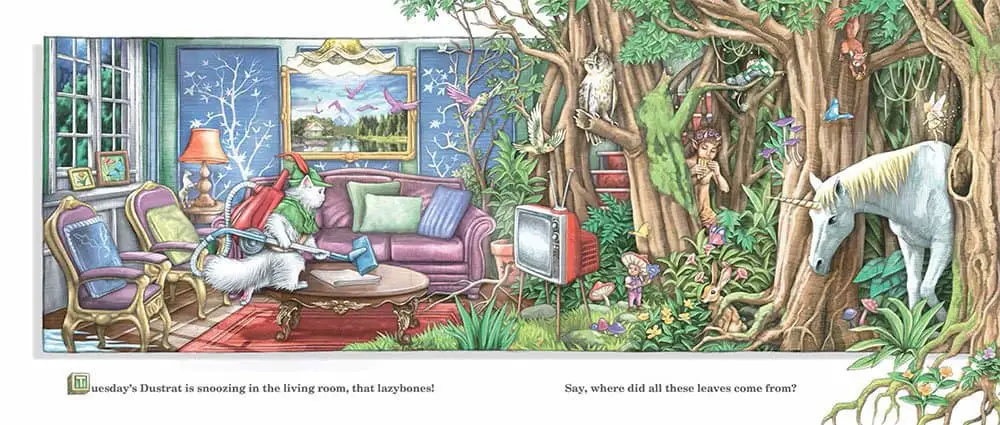 While Sir Muffin chases the critters from room to room with his trusty vacuum, Emma's vivid dreams begin to morph the world around him: An ocean in the bathroom, a magic kingdom in the attic, things are getting wild! Will Sir Muffin make it back to the nursery before Emma's dreams become a little too intense?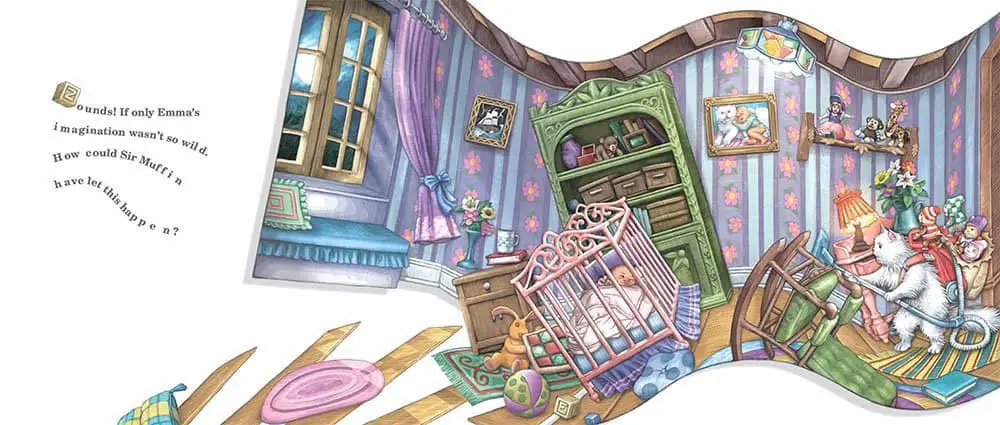 Full of dream-filled imagination and adventure, and packed with gorgeous illustrations, DUSTRATS! makes a perfect bedtime story, especially for little cat lovers.
Adria Regordosa has worked as a professional illustrator for years and studied at Massana, the most prestigious graphic design school in Barcelona. His impressive imagery does the storytelling in DUSTRATS!, folding in themes of caring, love, friendship, and the power of dreams. Inspired by becoming a dad, and the relationship his own cat had with his daughter, Regordosa says, "When I saw my big cat Muffin being so gentle around the newborn, and how their friendship became more and more intense after the following months, I put all the pieces together and DUSTRATS was born." With timeless imagery and a classic children's book feel, fans of Maurice Sendak's Where the Wild Things Are are sure to love DUSTRATS!
DUSTRATS! Or, the Adventures of Sir Muffin Muffinsson is available on Amazon and other major book retailers.