With kathy ireland® Loved Ones, you will find products that speak directly to the natural needs of your 'Loved Ones.' The needs system enables you, as your cats' guardian, to choose products that will connect with and care for your cats.
The kathy ireland Loved Ones collection offers products to meet all of your pets' needs:
RESTORE: Offers bedding that caters to your Loved Ones' sleeping style.
RELAX: Stylish scratch and furniture products that satisfy your cat's natural needs while allowing them to stretch out and relax.
NOURISH: a range of stylish products provide durable mealtime solutions for both cats and dogs.
PLAY: a range of innovative toys for dogs and cats designed to satisfy a variety of play styles.
EXPLORE: Includes leads, collars and accessories for cats and dogs on the go.
INDULGE: Offers luxe items to pamper your Loved Ones.
Our giveaway Cat Prize Pack includes products in many of these categories!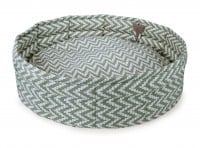 RESTORE, with the Quilted Pet Bed with Pillow:
A stylish and secure place for your kitty to rest, the Quilted Pet Bed with Pillow is machine washable and features a heart-shaped pocket for catnip and other tasty treats.  The bed is available in two colors, Green Chevron or Pink Floral.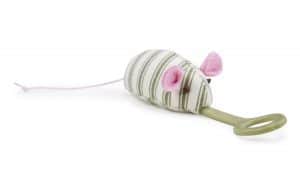 PLAY, with the Stretch & Chase Catnip Mouse Launcher
Every pet needs activity and exercise for a healthy and happy life. The kathy ireland Loved Ones collection offers innovative and solution based toys that will meet a variety of pet needs. For cats, the collection features organic catnip infused toys and refillable catnip toys for your cat's excitement and enjoyment. The Stretch and Chase Mouse will help get your cat up and moving!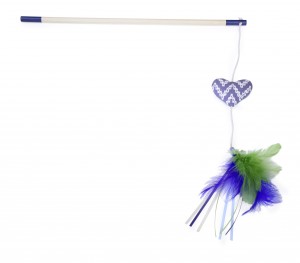 PLAY, with the Catnip Heart Feather Bloom Wand
Stimulate and encourage that kitty's hunting instincts with the kathy ireland Loved Ones heart and feather bloom wand features pesticide-free organic catnip.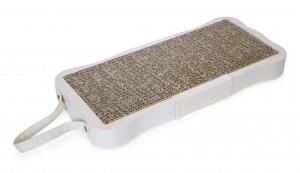 RELAX, with theScalloped 3-in-1 Cat Scratcher
A stylish corrugated scratch solution than can be used on your door, floor or wall.  Added pads protect surfaces and keep the scratcher in place.  Comes complete with 3 grams of pesticide-free organic catnip.
NOURISH, with the Pedestal Pet Dish
Designed to fit beautifully into the home, the kathy ireland Loved Ones collection of ceramic feeding solutions will elegantly accent your pet's meal.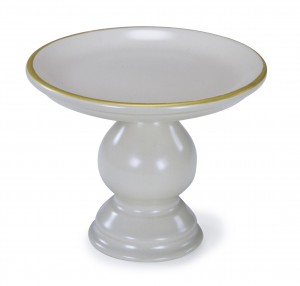 This Pedestal Pet Dish features a low profile for cats to prevent whisker stress.  The Pedestal Ceramic Dish features metallic gold detailing and is handwash only.
The Catington Post and Kathy Ireland are thrilled to give away 3 cat prize packs! Enter below for your chance to win! And, be sure to check out all of the kathy ireland Loved Ones collection for dogs and cats on Amazon and visit them on Facebook.