We always find the funniest stuff on reddit, and this photo didn't fail. User meesemaus posted this photo along with the caption, "Vet sent us this picture of our kitten before he got neutered." You've got to be kitten me! I can't even stand how adorable this is: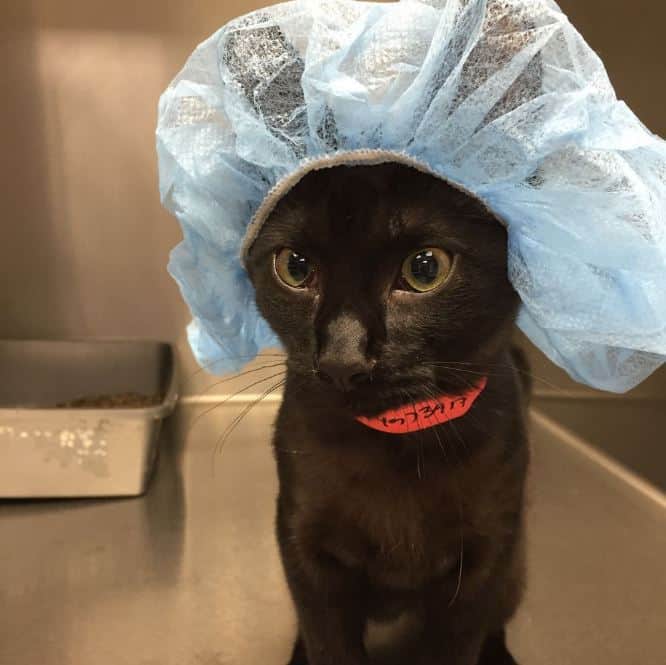 To make things even more adorable, other reddit users shared their cute pet surgery stories:
They sent my cat home from surgery with a bandana that actually had "I was very brave" printed on it.
My mom's dog chewed up a plush toy once while she was being boarded at the vet. Our vet knew it was her favorite toy, so he took it to "surgery," giving it real stitches, and sent it home with a tiny cone around it's head.
…and of course, it wouldn't be a reddit thread without the jokes:
Isn't this a HIPPAW violation?
It was a cat-astrophic day for him.
The cute kitty's owner even posted an update: came home (without his stylish head gear, sorry guys) safe and sound. He's hamming it up right now and getting all the cuddles in while purring like a motor. Most importantly he is safe and loved.