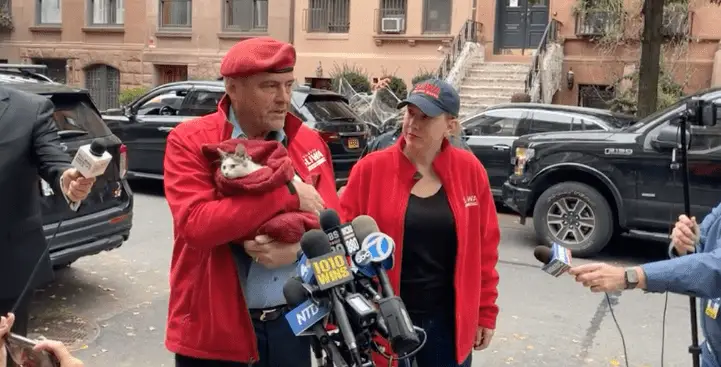 New York City's cat-loving, beret-wearing, Republican mayoral candidate, Curtis Sliwa, tried to bring a newly adopted furry friend named Gizmo to his polling place on Tuesday when he went to cast his vote.
Sliwa, the 67-year old who faced Eric Adams in Tuesday's election for New York City mayor, showed up with his cat cradled in a red blanket. Gizmo is one of more than 15 rescue cats he and his wife care for in their 328 square foot Manhattan studio apartment.
However, only humans are allowed to vote. When Sliwa arrived at the polling place, he was told Gizmo had to remain outside.