Survey finds dog and cat owners heavily factor their pets into moving decisions and seek to involve them in the process.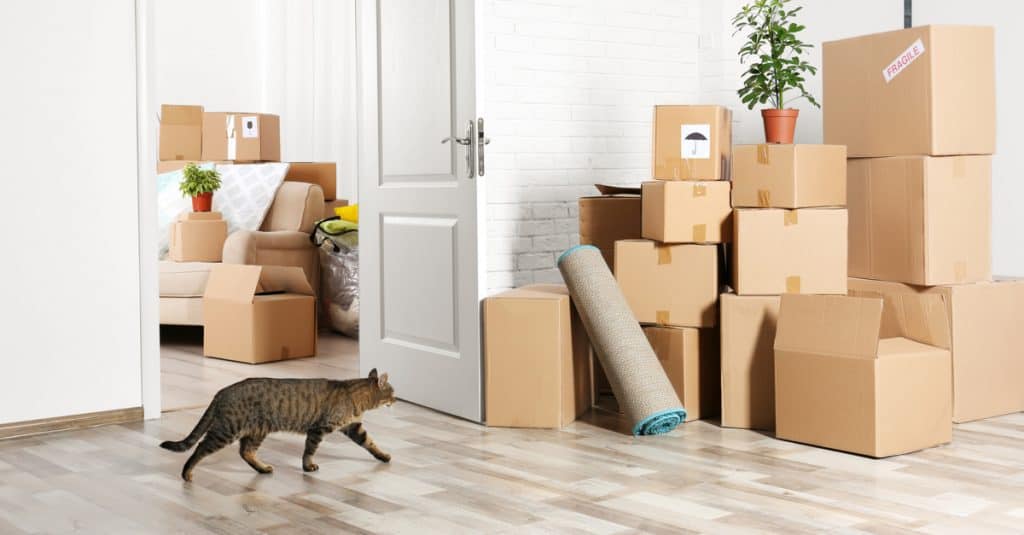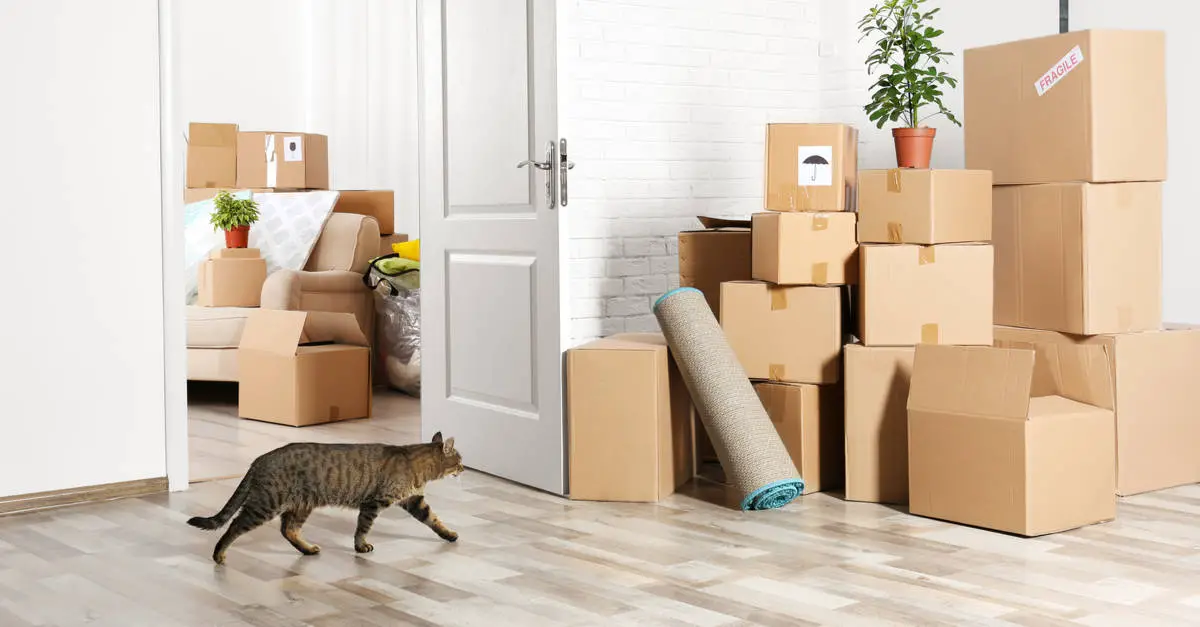 A new survey from Mayflower reveals pet priorities are often equal to or more important than human-focused amenities when American dog and cat owners decide on new homes and communities.  
Overall, pet owners say one-third of their overall decision to move was related to their pet, and survey respondents cited willingness to pay significantly more and even forgo perks like shorter commutes and updated kitchens in favor of pet-friendly features.
The 2019 Mayflower Mover Insights Survey, released today, explored the process of moving or preparing to move with a pet, including just how much pets factor into choices about home and community features. According to the survey, cat and dog owners who have moved recently say their pet influenced which new home they chose by 39 percent and which new community they chose by 26 percent. Additionally:
Pet owners who plan to move say their pet will influence their choice of home by 48 percent and their choice of community by 33 percent.
Pet owners who are likely to move in the next five years are willing to pay an average of 32 percent more each month to get the pet-friendly features they want, such as a fenced-in yard and plenty of indoor space, as compared to their current monthly housing costs.
Kitchen vs. Canine: Half of future movers (50 percent) want an updated kitchen, and the other half (50 percent) prioritize a pet-friendly feature.
Pet vs. Place of Business: While nearly half (49 percent) of future movers want to live close to work, the other half (51 percent) prioritizes pet-friendly features in their new home.
Mayflower's survey also found more than three-fourths of past movers and future movers with pets didn't stay close or don't plan to stay close to their current neighborhood or part of town when choosing their next home. Yet, more than two-thirds of past movers tried to stay close to their pet's favorite human and furry friends, their favorite park and their vet. The pet-related decisions meant more than staying near their old neighborhood.
"In the last few years, we've heard more and more from our customers about the impact moving has on pets. With every move, we strive to ensure the process is smooth for both our customers and their animals by providing expertise, information and constant support," said Eily Cummings, director of corporate communications, Mayflower.
Settling in: Stressful or smooth for Fido and Fluffy  
Pets may get the priority for perks when their humans relocate, but moving is still a stressful activity for dogs and cats. Mayflower's survey also shed light on pets' experiences during moves.
Half of pet owners (50 percent) reported their pets struggled to adjust to their new home – especially the feline friends. Nearly two-thirds of all cat owners say their cat had difficulty adjusting.
Prior to a move, almost half of pet owners (47 percent) sought information about moving with a pet, including researching online, talking with others who have moved with a pet or speaking with a vet.
To smooth the transition, eight in 10 pet owners gave their pet extra attention and showed them where things were in the new home.
Nearly half of all future owners (48 percent) will introduce their pet to the new home prior to moving in to minimize their dog and/or cat's stress.
More than half of all survey respondents (53 percent) said their spouse/partner added or will add more stress to the move than their pet did.
However, there's still good news for pet owners: more than nine in 10 owners say their pets adjusted to their new setting in less than a month. And, more than 90 percent of pet owners agree that wherever they and their pets are together is instantly home.
Mayflower, America's most recognized and trusted moving company, moves more than 40,000 families each year and has 300 affiliated agents across the country working to provide premier moving experiences for customers and their pets.
Survey Background and Methodology
TRUE Global Intelligence, the in-house research practice of FleishmanHillard, fielded an online survey of 2,904 American cat and/or dog owners who have moved with their pet(s) within the past five years or are likely to move with their pet(s) within the next five years. The survey was fielded between January 11 to January 20, 2019. Sampling was conducted to balance age, gender, and, for the nationwide sample, geographic region. Some questions were asked with a "Not Applicable" option. Those questions have been reported based on the total number for whom the question/item was applicable. To clarify the different experiences of cat and dog owners, statistics referencing cat and dog owners specifically include only those respondents with a dog(s) or a cat(s) and exclude respondents who own both.
About Mayflower
Mayflower is America's most recognized and trusted moving company. With headquarters in suburban St. Louis, Mayflower maintains a network of 300 affiliated agencies. For more information about Mayflower Transit and its services, visit Mayflower.com or find us social @MayflowerMoving.