Father's Day is Sunday, June 19th—are you shopping for a cat dad? Choosing a gift for a man who has everything may feel impossible, but if the man also has a cat, your options grow exponentially. It can be tough to shop for the man who has everything. But if that man also happens to love cats, your job just got a whole lot easier.
Here are some purr-fect gift ideas for the cat dad in your life: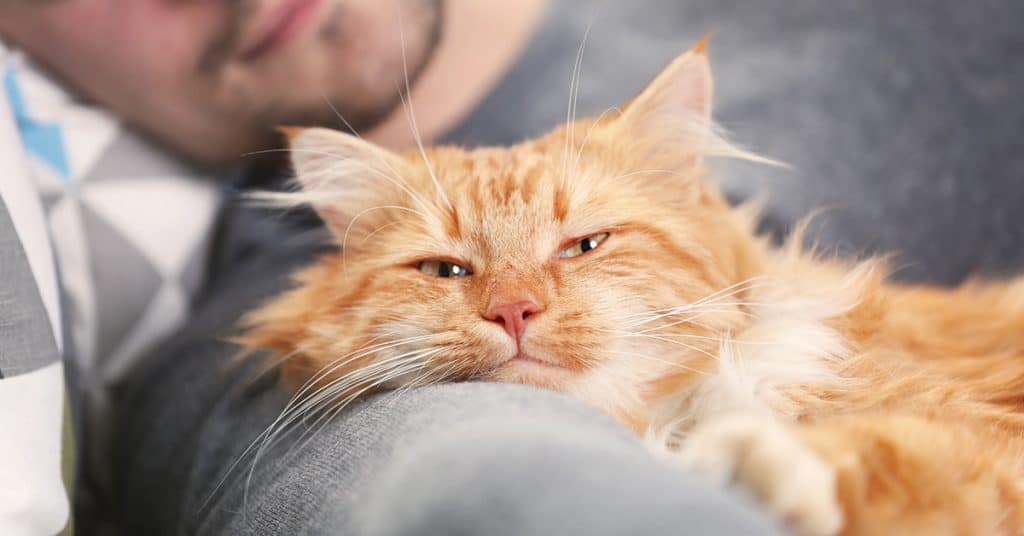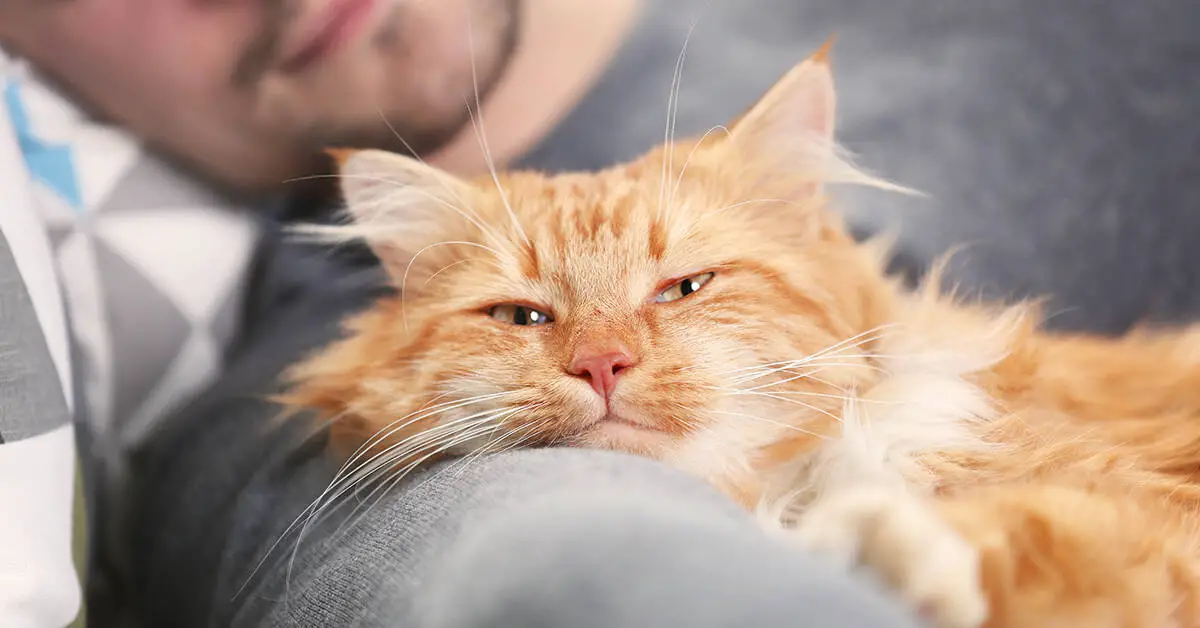 Cat-Centric Money Clip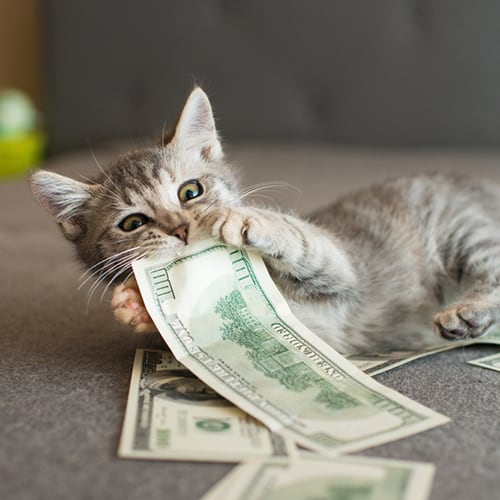 Every man needs a money clip for keeping his big bills intact. From a cat's eye clip to a cat silhouette, these will remind every man who really runs the household — the cat.
Sassy Matching Cat Ties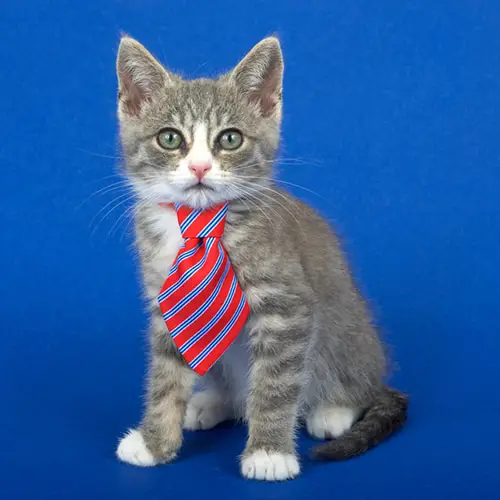 Successful men are always in need of a new tie. This year, pick up a stylish kitty-themed necktie. Look for ties that are not so catty that men feel underdressed, but are stylish, 100% silk, and hip enough for a business dinner or a night on the town. If you really want to make the gift extra special, throw in a matching tie for his best feline friend.
Stylish Cat Tie Tack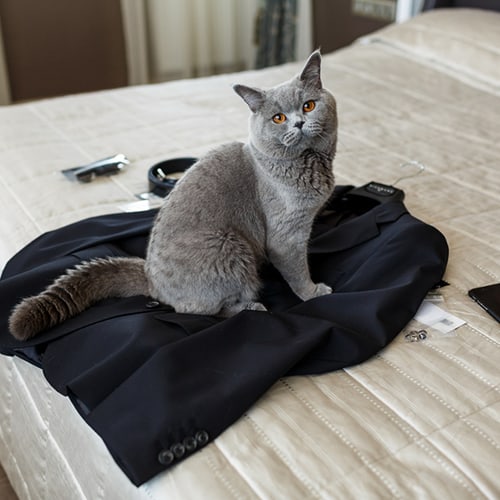 Trying to be a little less obvious in showing your love of cats? Your man can be stylish and still represent his allegiance to the world of cats with these cat tie tacks. Choose from silver big cat bars to the understated elegance of a paw print.
Snappy Kitty 'Kerchiefs
Handkerchiefs are back and there's no better way to display a love of cats. Handmade, cotton or silk pocket square cat lovers' handkerchiefs are the cat's meow. Tucked away in a jacket pocket or folded into a pocket square for a formal affair, they will always be handy.
Happy Hipster Gear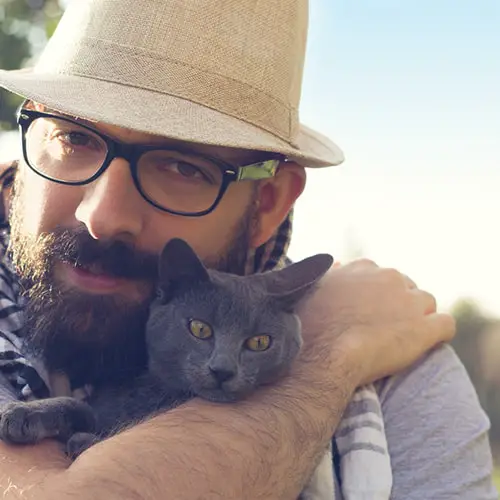 If your guy is a feline-friendly hipster, have no fear – you've got a plethora of shopping options! Check out these hipster cat tee shirts and these feline pocket watches. Does your favorite guy enjoy drinking craft beer while hanging with his best feline friend? Then he'd probably love a set of cat beer glasses.
Go Wild
A real cat lover will be able to identify the spots of any big cat, and while they may not have one for a pet, you can bet they respect the wild nature of these apex predators. Choose from a vast selection of "big cat" themed men's accessories. From endangered-species neckties to leopard spot big cat print bowties, you can bet that any man will love animal kingdom gifts.
Cat Advice from The Cat Daddy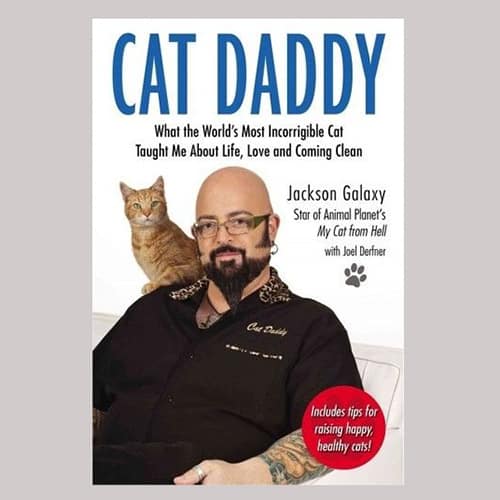 If your cat-loving guy is a new parent to a furry friend, he might appreciate some helpful advice from the self-proclaimed "Cat Daddy," Jackson Galaxy. This is the inspiring true account of Galaxy and his black-and-white cat named Benny, the little cat that he rescued – and it turned out Benny rescued him, too.
The Catington Post is reader-supported. That means, if you make a purchase through links on our site, we may earn an affiliate commission. All images and names which are not the property of The Catington Post are the property of their respective owners.
Save this for later… Pin it!